Testing Diamond Mesh Net Pipe in United States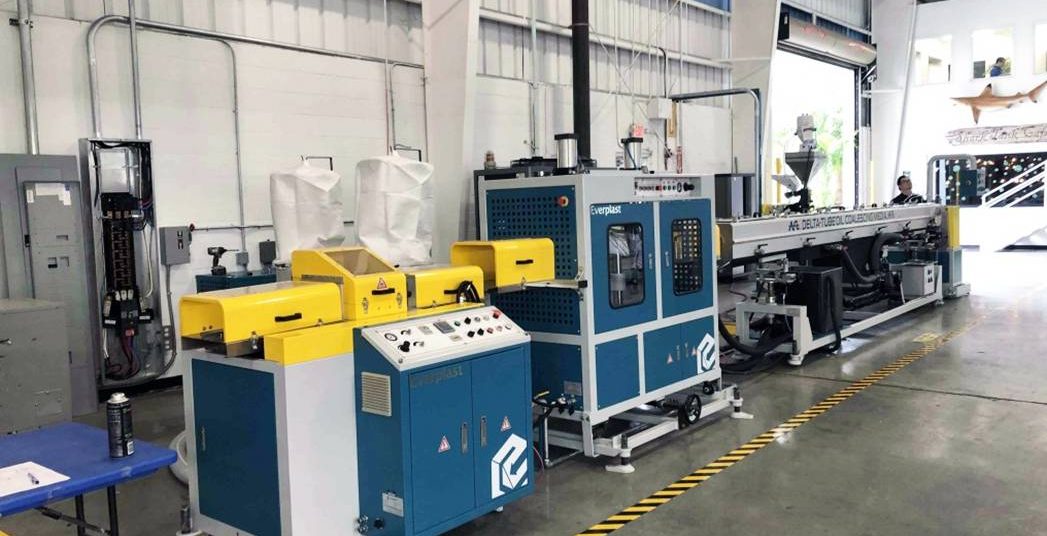 Everplast has successfully installed PP diamond mesh net pipe making machine line in the United States last month. The net pipe products will be applied in the yacht industry, by using the different ration between oil and water to separate grease and recyclable water.
The machine line is equipped with 55 single-screw extrusion mainframes, which can produce up to 20kg per hour. Also, the built-in stable saw blade can reduce the tolerance of finished products. Therefore, customers are very satisfied.

Material: PP
EMS NT85 PE Net Pipe114mm
Square Net Pipe Machine Line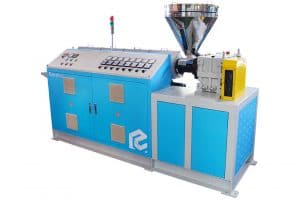 SINGLE SCREW EXTRUDER MACHINE We provide EMS-18 ~ EMS-20 different models of single screw extruder for customer needs. Send Products Inquiry FEATURES PVC counter rotating twin extruder available in sizes of EMD-65, EMD-90 and EMD-130 for profile and compounding, output ...
READ MORE…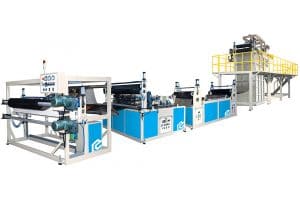 PLASTIC NET MAKING MACHINE LINE We provide a variety of different applications of plastic nets machine, that includes fruit nets, fencing, agricultural buildings to protect networks, filters and water resource management...etc. Send Products Inquiry FEATURES PE net making machines are ...
READ MORE…