WPC divides into two parts: one being solid and the other being hollow. The inner surface of the hollow structure can produce a smooth and rough inner surface with the mold technology.
According to the plastic substrate, WPC divides into PVC, PE, PP, PS, and ABS, and even products of PBT and PET are in development. Even though PVC is inflammable, it still has environmental protection issue. PE plastic wood has a large consumption; however, the oily wax texture of the material has low heat resistance, poor foaming, poor printing performance, and a product shrinkage; PP plastic wood has a wax texture and can withstand high temperature. Although the secondary processing has the risk of cracking, the appearance and texture are identical to a real wood, hence It can very well be done without post-production.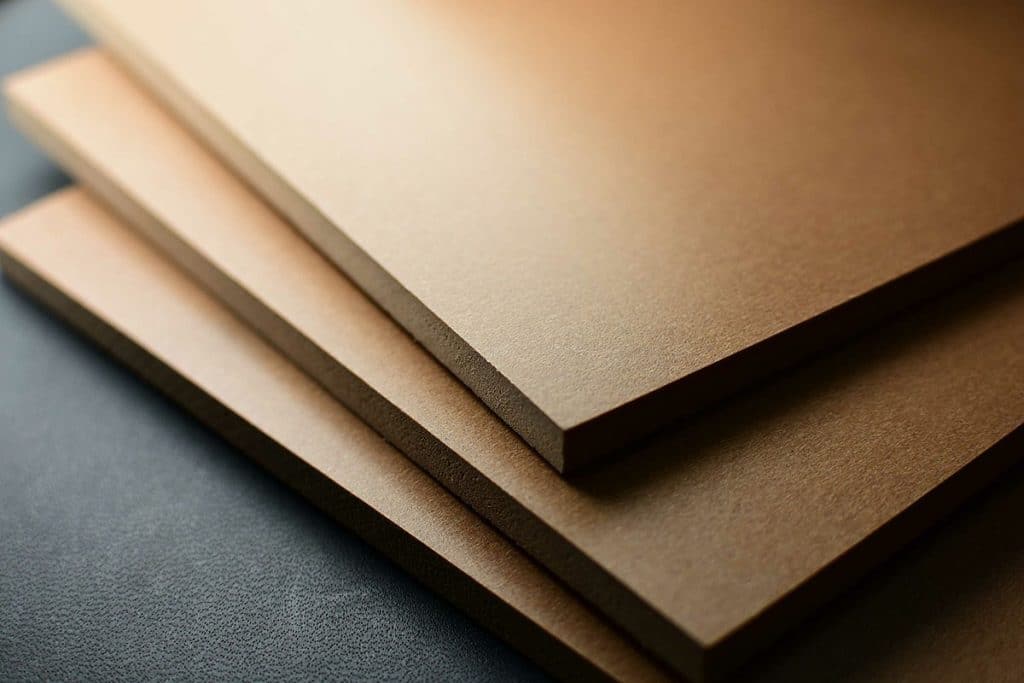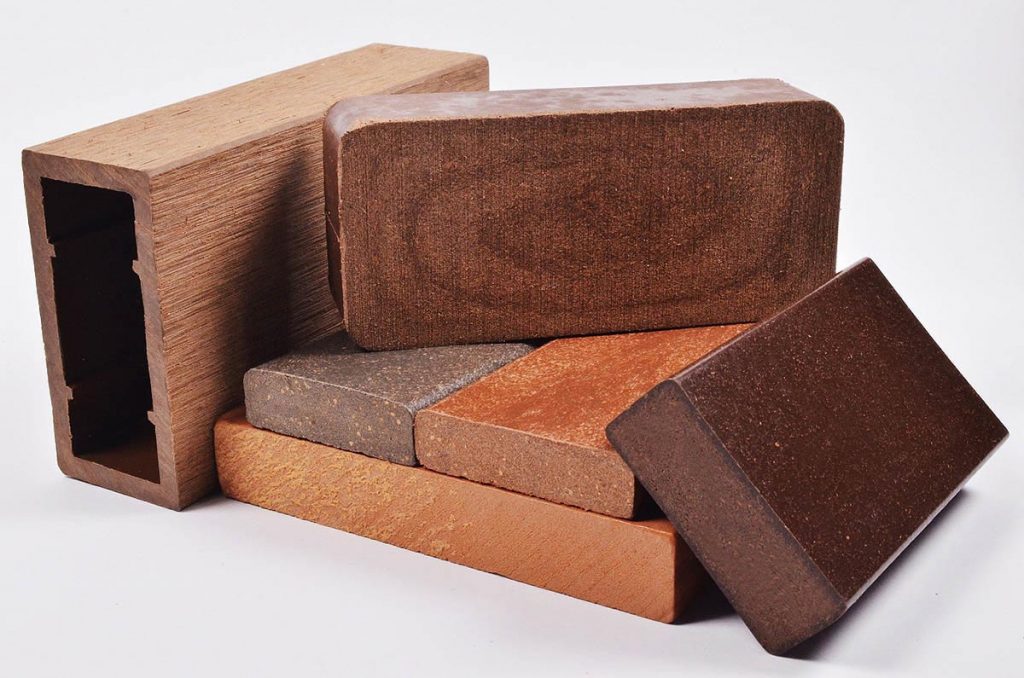 According to the foaming agent, WPC products divide into foamed and non-foamed WPC. After foaming, WPC can not only reduce weight but also can be processed by ordinary woodworking equipment, with wood cutting, sawing, adhering and nailing, hence easier to thermoform.

WPC products categorize into single-layered and co-extrusion. Traditional single extrusion WPC is lack of climate resilience and wear proof. Long-term outdoor exposure can cause tarnishing, crumbling, staining, mold growth, etc. However, the skin layer of a WPC co-extrusion product uses WPC recycling material or foaming to enhance climate resilience and the texture of the WPC products.
Surface treatment technology: sanding, embossing, coating, and thermal transfer. The surface of WPC floor is quite slick, in order to prevent slipping, the surface of the WPC floor needs processes through a sanding machine or a wire drawing machine; WPC floor is sanded and then embossed for improvement. Therefore, the wooden floor is non-slip and wear proof.
Our new generation high-level WPC extruder can produce products close to real wood grain color as well as proceeding double layered co-extrusion at the same time. The wood products are more suitable for the outdoor climate and are slip-resistant. WPC products are currently applied in assembly of summer houses, roofing tiles, stairs, tables, and chairs, etc.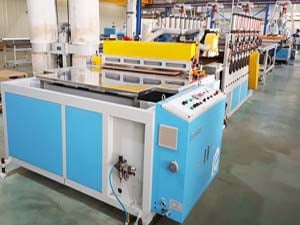 WPC مجلس رغوة خط البثق آلة إرسال استفسار المنتجات يتبنى خط آلة بثق لوح الرغوة WPC آلة بثق ثنائية اللولب متوازية EMD-110. يصل الإخراج إلى 200 ~ 400 كجم / ساعة (يختلف الإنتاج الفعلي اعتمادًا على الصيغة أو حجم المنتج) ، والذي يمكن أن ينتج منتجات نهائية بعرض L2440xW1220xT18mm ، ...
READ MORE…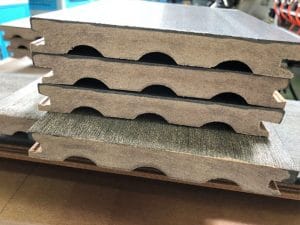 EMD-75+EMS-45 خط آلة WPC إرسال استفسار المنتجات اختبار EMD-75 + EMS-45 WPC Machine Line باللغة التشيكية الموقع: التشيك في الشهر الماضي ، جاء عميل من جمهورية التشيك لاختبار خط الماكينات EMD-75 + EMS-45 WPC. الزبون هو الصانع الكبير لمواد البناء WPC في جمهورية التشيك ، وله ماركة مواد البناء. EVERPLAST ...
READ MORE…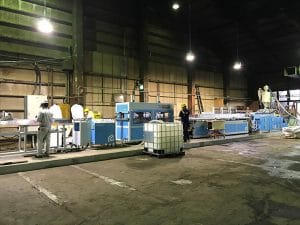 خط بثق WPC إرسال استفسار المنتجات اختبار خط بثق WPC في اليابان الموقع: اليابان Everplast بنجاح تثبيت خطوط بثق WPC في اليابان. يستخدم خط بثق Everplast EMR-75 بثق برغي مزدوج مواز من نوع EMD-75 مع 80-100 كجم / ساعة لمنتج WPC الشخصي. يود المشتري استخدام منتج WPC كتزيين. تتميز Everplast ...
READ MORE…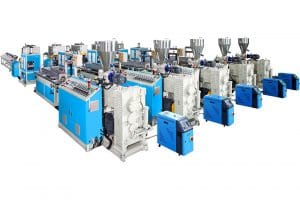 WPC النتوء خط الآلة إن منتجنا جهاز بثق WPC عالي المستوى من الجيل الجديد يمكن أن ينتج منتجات قريبة من لون الخشب الحقيقي وكذلك متابعة قذف مزدوج الطبقات في نفس الوقت. المنتجات الخشبية أكثر ملاءمة للمناخ الخارجي ومقاومة للانزلاق. يتم ...
READ MORE…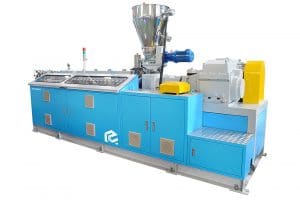 نوع مواز التوأم برغي الطارد آلة نحن نوفر الطارد المزدوج اللولبي المتوازي EMD-65 ~ EMD-130 من النماذج المختلفة لتلبية احتياجات العملاء. إرسال استفسار المنتجات الميزات تتوفر آلة بثق الدوران المزدوج PVC في أحجام EMD-65 و EMD-90 و EMD-130 للملف الشخصي ...
READ MORE…
Send Products Inquiry to Us
To provide with better services, pleaser fill out the form below.