WPC divides into two parts: one being solid and the other being hollow. The inner surface of the hollow structure can produce a smooth and rough inner surface with the mold technology.
According to the plastic substrate, WPC divides into PVC, PE, PP, PS, and ABS, and even products of PBT and PET are in development. Even though PVC is inflammable, it still has environmental protection issue. PE plastic wood has a large consumption; however, the oily wax texture of the material has low heat resistance, poor foaming, poor printing performance, and a product shrinkage; PP plastic wood has a wax texture and can withstand high temperature. Although the secondary processing has the risk of cracking, the appearance and texture are identical to a real wood, hence It can very well be done without post-production.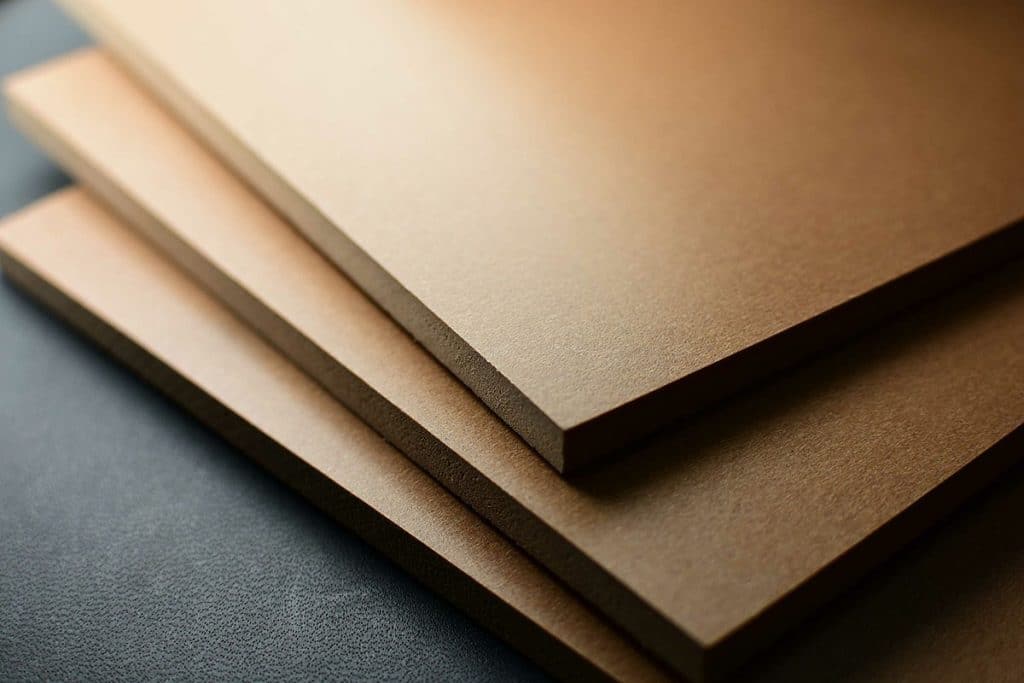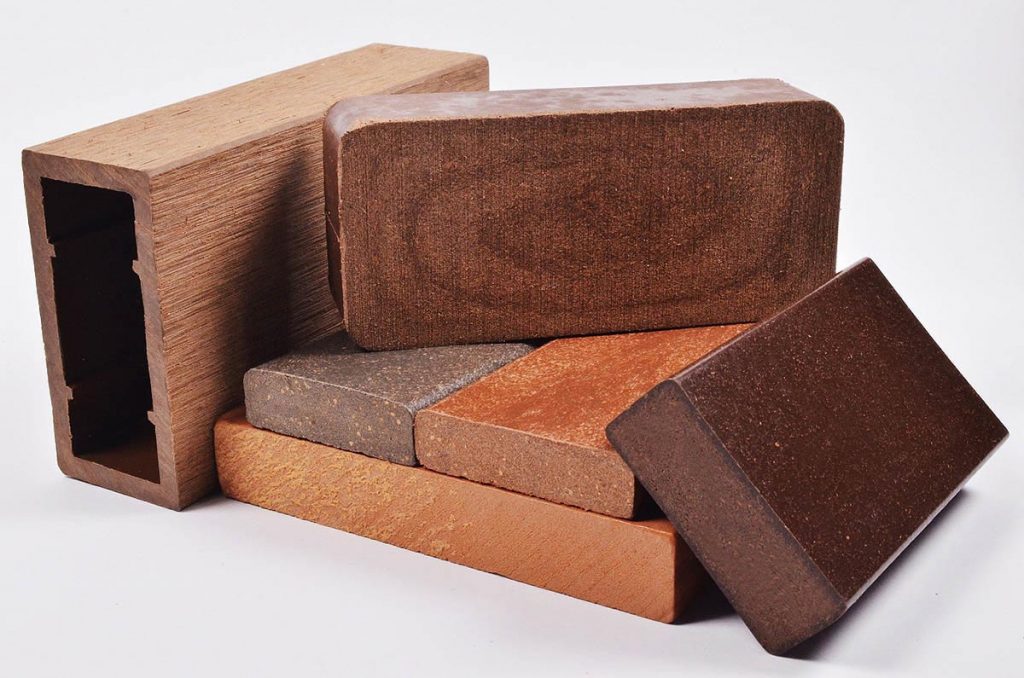 According to the foaming agent, WPC products divide into foamed and non-foamed WPC. After foaming, WPC can not only reduce weight but also can be processed by ordinary woodworking equipment, with wood cutting, sawing, adhering and nailing, hence easier to thermoform.

WPC products categorize into single-layered and co-extrusion. Traditional single extrusion WPC is lack of climate resilience and wear proof. Long-term outdoor exposure can cause tarnishing, crumbling, staining, mold growth, etc. However, the skin layer of a WPC co-extrusion product uses WPC recycling material or foaming to enhance climate resilience and the texture of the WPC products.
Surface treatment technology: sanding, embossing, coating, and thermal transfer. The surface of WPC floor is quite slick, in order to prevent slipping, the surface of the WPC floor needs processes through a sanding machine or a wire drawing machine; WPC floor is sanded and then embossed for improvement. Therefore, the wooden floor is non-slip and wear proof.
Our new generation high-level WPC extruder can produce products close to real wood grain color as well as proceeding double layered co-extrusion at the same time. The wood products are more suitable for the outdoor climate and are slip-resistant. WPC products are currently applied in assembly of summer houses, roofing tiles, stairs, tables, and chairs, etc.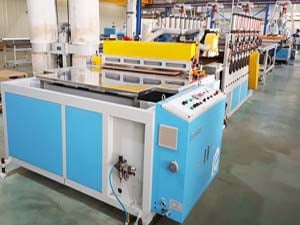 Linha de máquina extrusora de placa de espuma WPC Enviar consulta de produtos A linha de máquina extrusora de placa de espuma WPC adota uma extrusora paralela de parafuso duplo EMD-110. A produção atinge 200 ~ 400 kg / h (a produção real varia de acordo com a fórmula ou ...
READ MORE…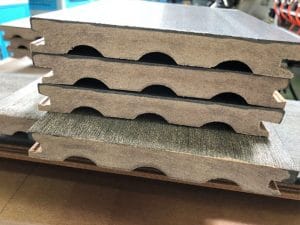 Linha de máquinas EMD-75 + EMS-45 WPC Enviar consulta de produtos Teste da linha de máquinas WPC EMD-75 + EMS-45 na República Tcheca localização: tcheco No mês passado, um cliente da República Tcheca veio testar a linha de máquinas WPC EMD-75 + EMS-45. O cliente é um grande fabricante de ...
READ MORE…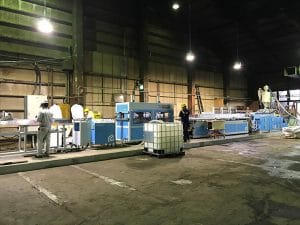 Linha de extrusão de WPC Enviar consulta de produtos Testando a linha de extrusão de WPC no Japão localização: Japão A Everplast instalou com sucesso as Linhas de Extrusão WPC no Japão. A linha de extrusão da Everplast está usando extrusora de parafuso duplo do tipo paralelo EMD-75 de 75 ...
READ MORE…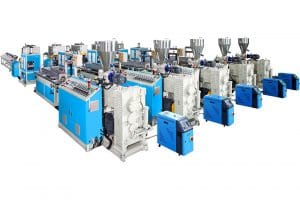 Extrusão de WPC Linha de Máquinas Nossa nova geração de extrusora WPC de alto nível pode produzir produtos próximos à cor real dos grãos de madeira, bem como proceder à co-extrusão de dupla camada ao mesmo tempo. Os produtos de ...
READ MORE…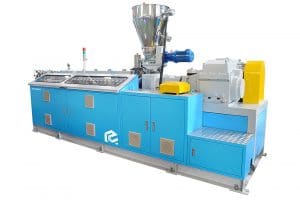 Máquina paralela da extrusora de parafuso gêmeo Fornecemos a extrusora de parafuso duplo paralelo EMD-65 ~ EMD-130 de diferentes modelos para as necessidades do cliente. Enviar consulta de produtos CARACTERÍSTICAS Extrusora dupla de contra-rotação de PVC, disponível nos tamanhos EMD-65, ...
READ MORE…
Send Products Inquiry to Us
To provide with better services, pleaser fill out the form below.