WPC Total Solution Whole Plant Equipment
Pulverizing System + Mixer
In many processes for Wood Plastic Composite (WPC) production, natural fiber can be mixed with polymer from 30%-80%. Therefore, selected the natural fiber (sawmill, chipboard, rice husk…) is quit important. All the natural fiber need to be pulverized into around 40mesh~120mesh particle size.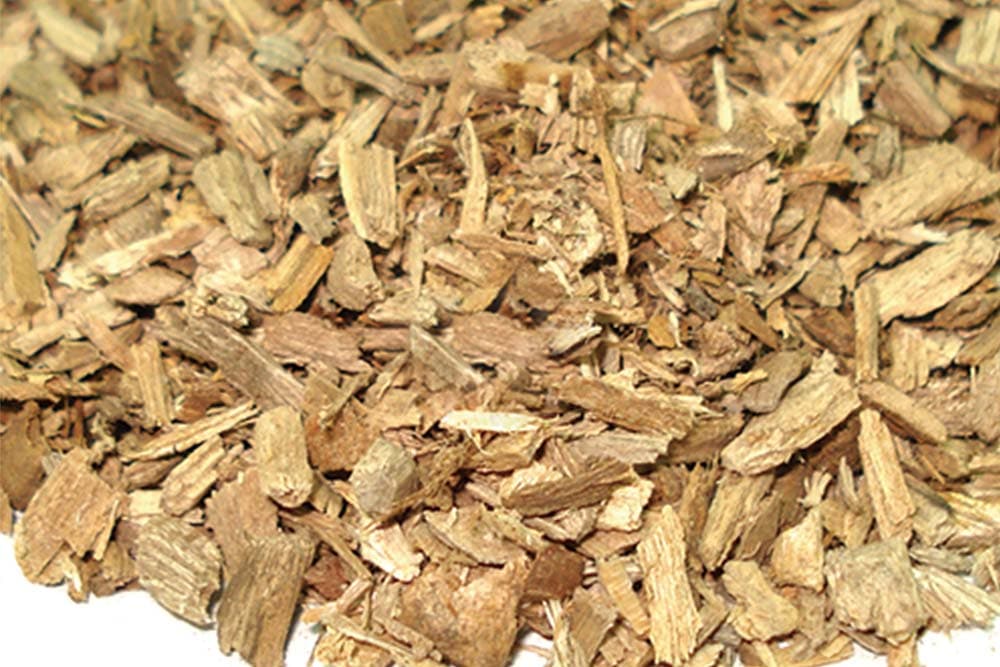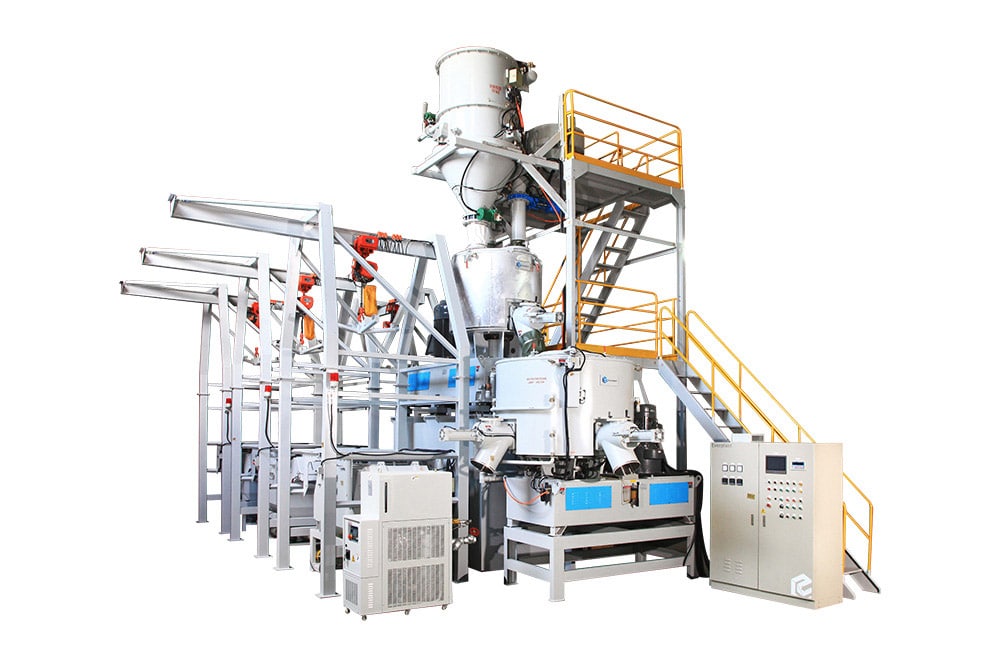 The use of natural fibers in extruded profiles is becoming increasingly popular. Attempts have been made to develop new features of finished wood-plastic composites (WPC), such as PP/PE resin mixing 40-80% natural fiber or PVC mixing 40-70% natural fiber. To meet the quality requirements, Everplast has developed a segmented twin screw extruder with special single screw extruder line as well as a parallel twin screw extruder with special single screw extrusion line combining tooling die head and all downstream equipment.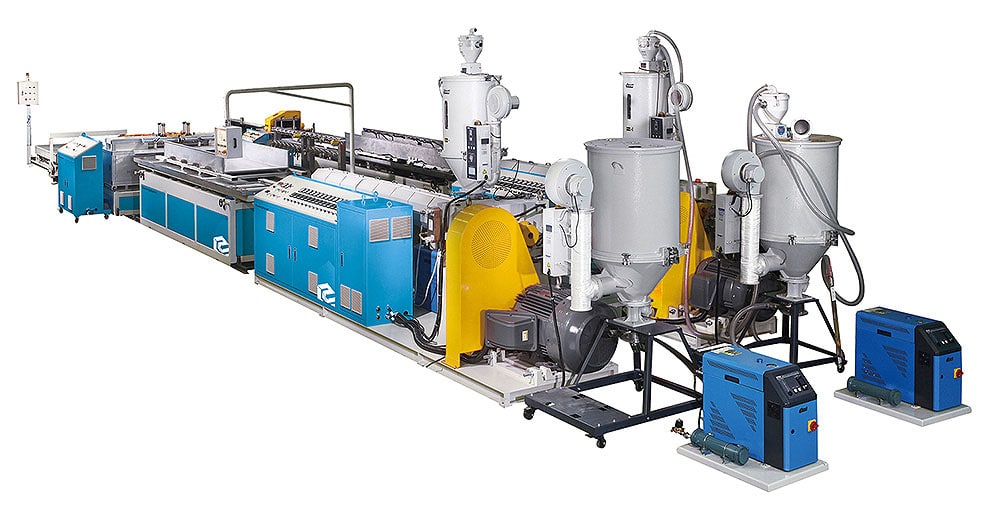 The WPC profile mold design can be divided into hot extrusion molding and cold extrusion molding. The hot extrusion molding line speed is approximately 0.3~1 m/min. The special design of a sink insulation system is capable of increasing the production speed; as the high wood powder content reaches 60%, the cold extrusion molding technology can ensure that the center thermoplastic wood material does not penetrate through the skin layer. As a result of a slow production speed (0.3~1m/min), the rear end can be pulled without dragging the whole thing off.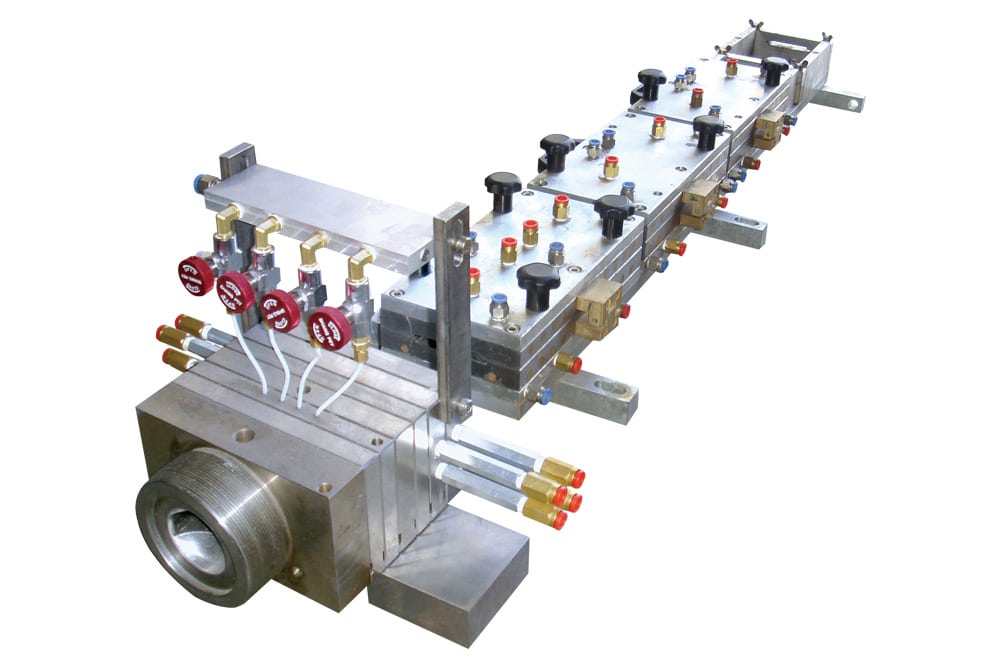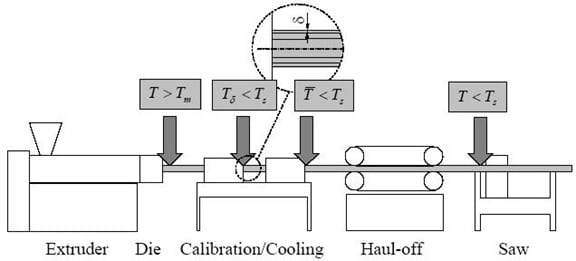 Hot extrusion molding: the average temperature of a plastic mold is greater than the melting point (Tm). For the first sizing mold, the skin temperature (T) must be lower than the curing temperature (Ts), and the skin must have sufficient strength to avoid the central uncured plastic rupture in the cortex. Furthermore, the average temperature of the finalizing mold must be lower than the curing temperature (Ts) to avoid re-melting, and the cross-section temperature difference must be minimized to avoid residual stress. The temperature of the cutting section must be lower than the curing temperature.
砂光機,用於磨光塑木成品表面,增加表面的粗糙度,讓產品更擬真外,也增加產品防滑的效果。除此

Everplast

也提供其他後端加工的需要,包含:印刷機、鋼刷機、押延機等等…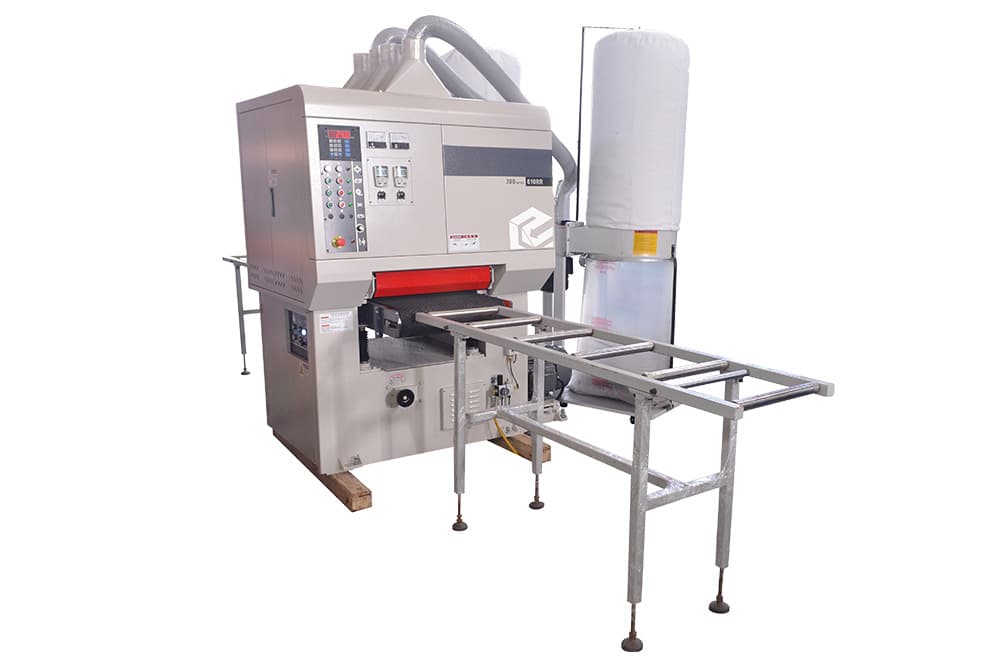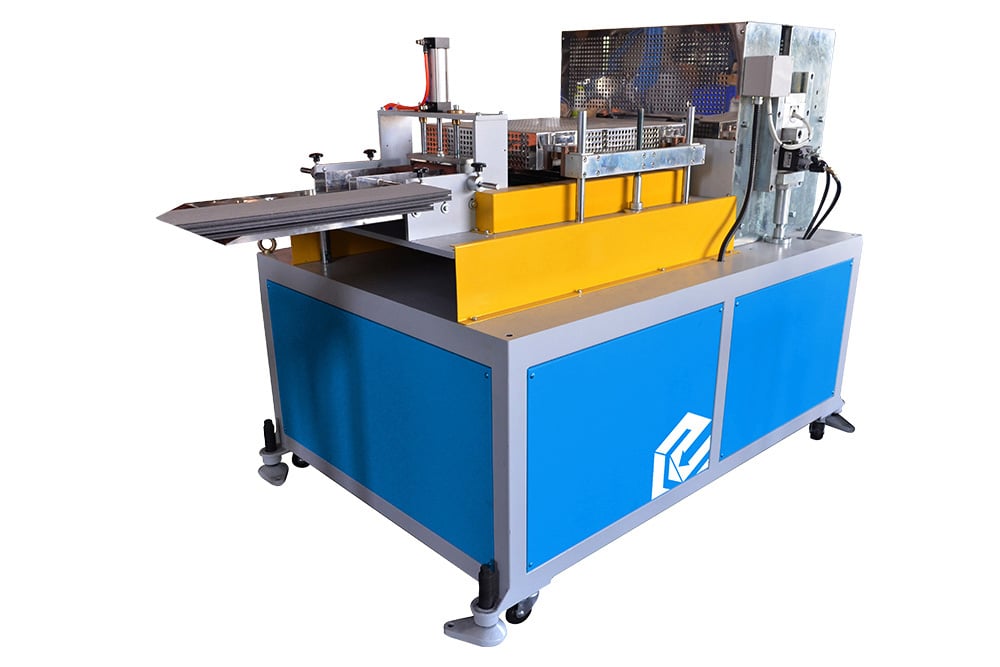 To meet the customers' needs, we offer a variety of embossed threads to make products more unique and aesthetically pleasing.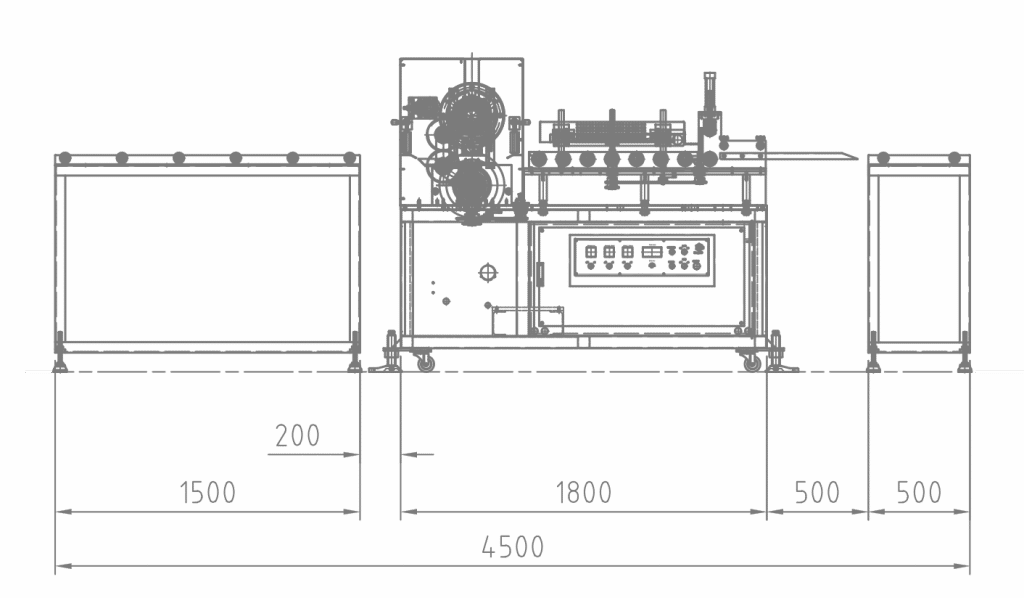 WPC is divided into two parts: one being solid and the other being hollow. The inner surface of the hollow structure can produce a smooth and rough inner surface with the mould technology.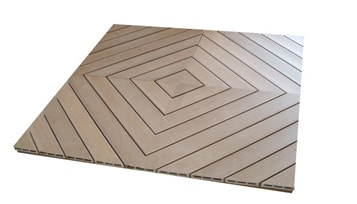 According to the plastic substrate, WPC can be divided into PVC, PE, PP, PS, and ABS, and yet products of PBT and PET are in development. Even though PVC is rather inflammable, it still has been a controversial environmental issue. PE plastic wood has a large consumption; however, the oily wax texture of the material has low heat resistance, poor foaming, poor printing performance, and a product shrinkage; PP plastic wood has a wax texture and can withstand high temperature. Although the secondary processing has the risk of cracking, the appearance and texture are identical to a real wood, hence It can very well be done without post-production.
According to the foaming agent, WPC products can be divided into foamed and non-foamed WPC. After foaming, WPC can not only reduce weight but also can be processed by ordinary woodworking equipment, with wood cutting, sawing, adhering and nailing, hence easier to thermoform.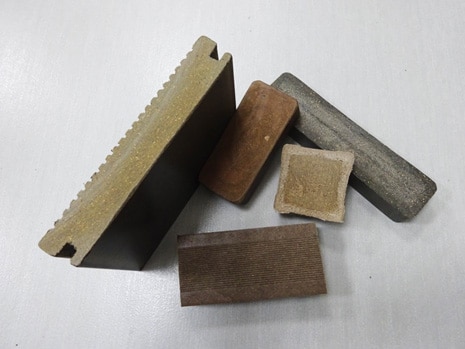 WPC products can be categorized into single-layered and co-extrusion. Traditional single extrusion WPC is lack of climate resilience and wear proof. In fact, a long-term outdoor exposure can cause tarnishing, crumbling, staining, a mold growth, etc. However, the skin layer of a WPC co-extrusion product uses WPC recycling material or foaming to enhance climate resilience and the texture of the WPC products.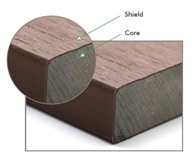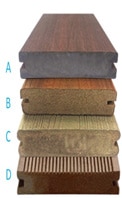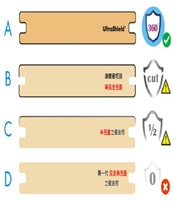 Surface treatment technology: sanding, embossing, coating, and thermal transfer. Generally, the surface of WPC floor is quite slick, in order to prevent slipping, the surface of the WPC floor needs to be process through a sanding machine or a wire drawing machine; WPC floor is sanded and then embossed for improvement. Therefore, the wooden floor is non-slip and wear proof.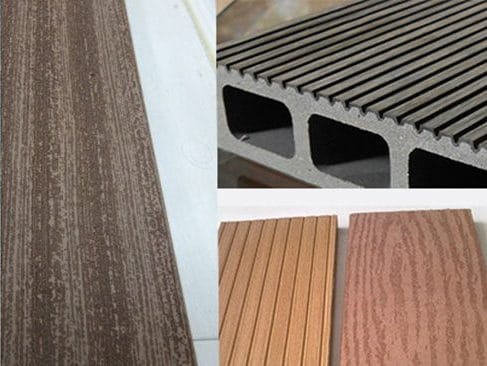 To provide with better services, pleaser fill out the form below.