Parallel Type Twin Screw Extruder Machine
We provide the EMD-65 ~ EMD-130 parallel twin-screw extruder of different models for customer needs.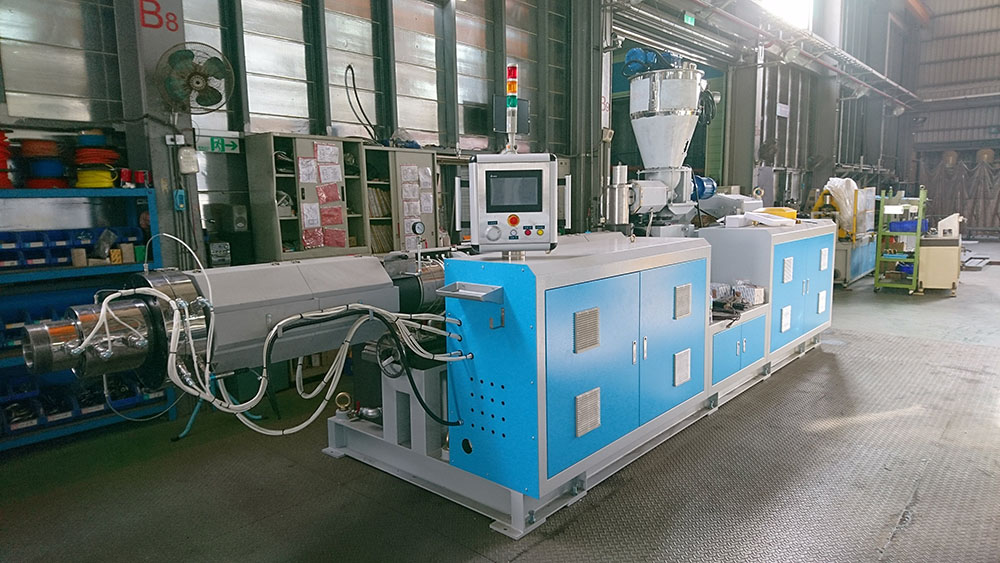 Extrusora doble de contrarrotación de PVC disponible en tamaños de EMD-65, EMD-90 y EMD-130 para perfil y composición, rangos de salida de 100 a 1500 kgs / h.
La extrusora de tornillo simple comprende los modelos EMS-35, 45, 55, 65, 85, 100, 120 y 150 para cumplir con una amplia gama de requisitos para tipos de extrusión, materiales y aplicaciones.
Los engranajes de rectificado de precisión ofrecen una fuerza de accionamiento que es más del 98 por ciento de precisión con niveles de ruido por debajo de 65 dB.
El controlador térmico "PID" con sistemas de temperatura de salida "SCR" se utilizan en todo momento para minimizar el consumo de energía y mantener niveles de temperatura dentro de un grado de temperaturas establecidas.
Junto con un dispositivo de enfriamiento de aluminio fundido en el cañón y un motor y engranajes de alta eficiencia. Eso asegura productos consistentes y altos rendimientos.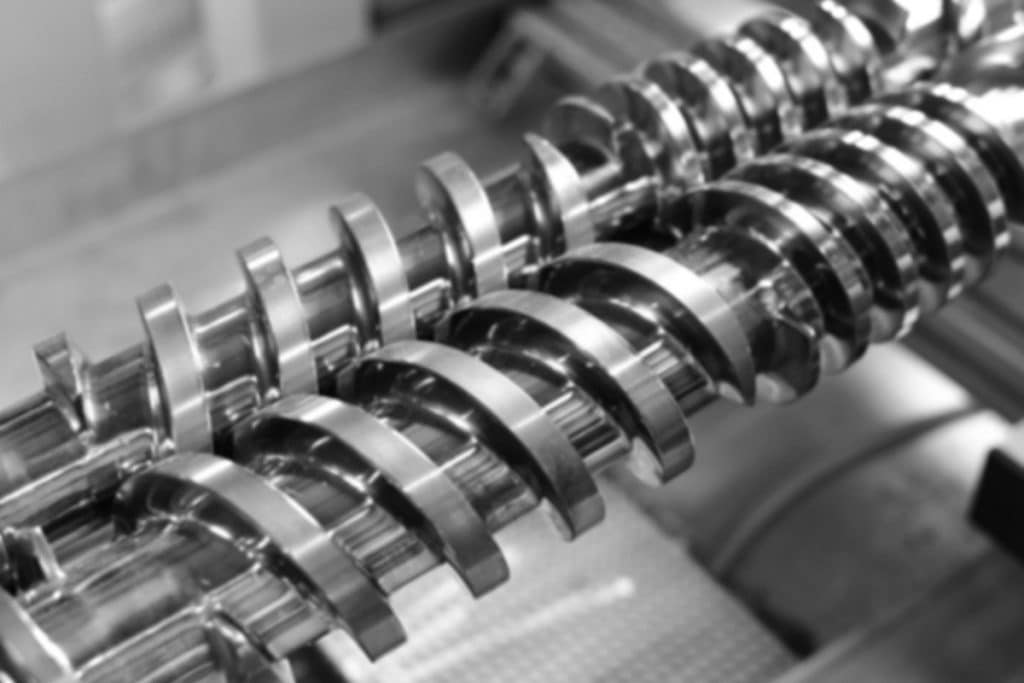 ENVIAR SOLICITUD DE PRODUCTOS
DESCARGAR ESPECIFICACIONES