MACHINE D'EXTRUSION À DEUX VIS DE TYPE CONIQUE
Nous fournissons des extrudeuses à double vis de type conique EMD-55C ~ EMD-80C de différents modèles pour les besoins des clients.
Extrudeuse double à contre-rotation en PVC disponible dans les tailles EMD-65, EMD-90 et EMD-130 pour le profilé et le compoundage, débits allant de 100 à 1500 kg / h.
L'extrudeuse à vis unique comprend les modèles EMS-35, 45, 55, 65, 85, 100, 120 et 150 pour répondre à un large éventail d'exigences relatives aux types d'extrusion, aux matériaux et à l'application.
Les engrenages de précision offrent une force motrice d'une précision de plus de 98% avec des niveaux sonores inférieurs à 65 dB.
« PID » thermo controller with « SCR » output temperature systems are used throughout to minimize power consumption and maintain temperature levels which are within one degree of set temperatures.
Along with cast aluminum cooling device on the barrel, and high efficiency driving motor and gears. That ensure consistent products and high outputs.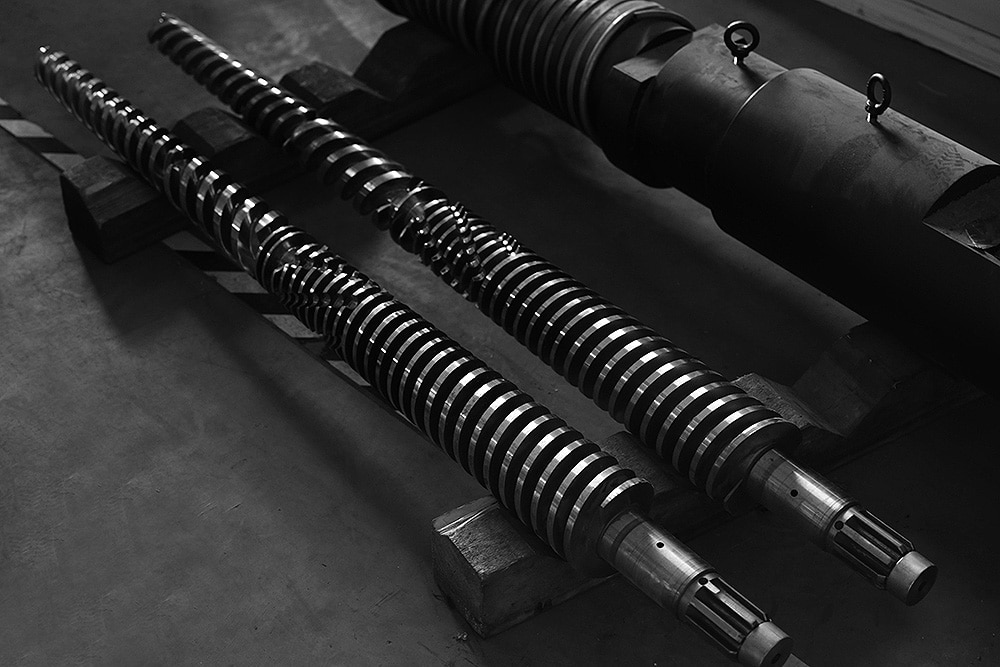 ENVOYER UNE DEMANDE DE PRODUITS