2023 D&B Top1000 Elite SME Award - E-Plast Machinery Co., Ltd.

E-Plast Machinery, a leading manufacturer of plastic machinery in Taiwan, won the 10th D&B TOP 1000 Elite SME Award in Taiwan on 10/18/2023. This award is selected from millions of small and medium-sized enterprises in Taiwan every year. The unique selection index selects the top 1,000 companies with the most export competitiveness for recognition. When the news came, all employees of E-Plast Machinery and the parent group Everplast Industrial felt proud, which confirmed the company's achievements in plastic extrusion machines and 3D Outstanding performance in printer R&D innovation, manufacturing marketing, digital transformation, smart production and green sustainability.
Information sources: Commercial Times (工商時報)
https://www.ctee.com.tw/news/20231023700268-439901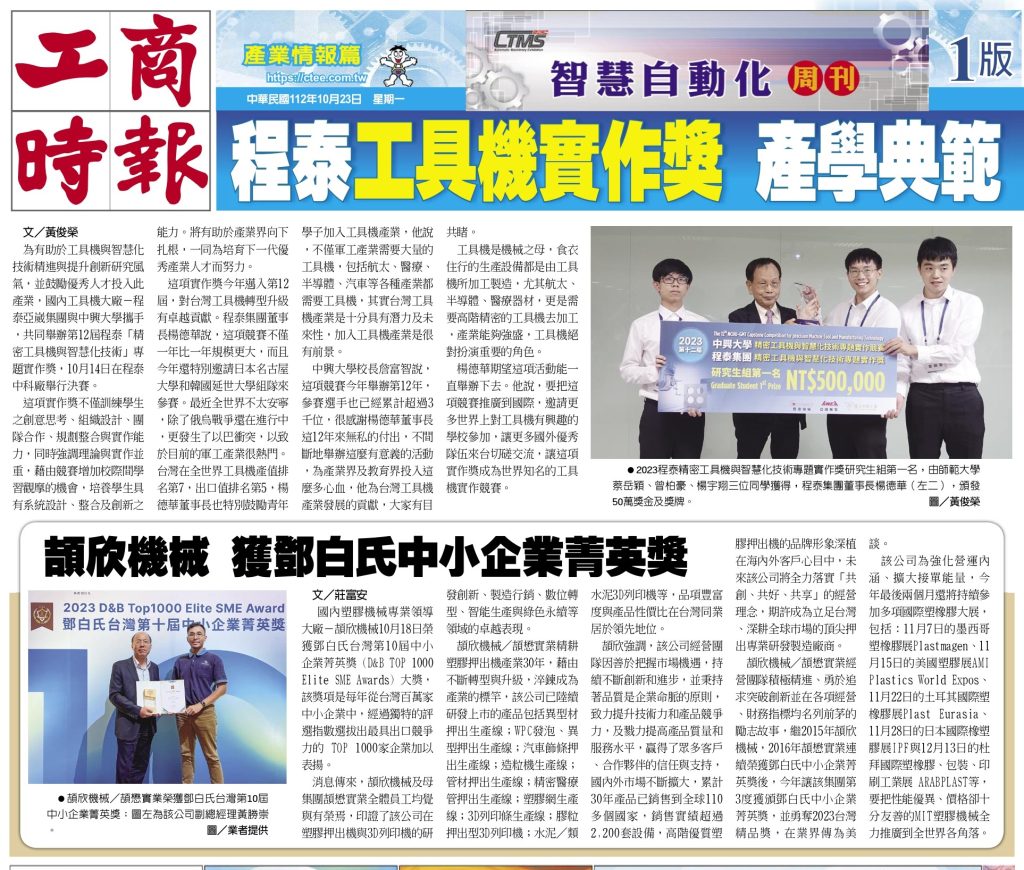 Contact us If you want to visit our booth. 
Please click here and we will contact you shortly.