WPC Extrusion
Machine Line
Our new generation high-level WPC extruder can produce products close to real wood grain color as well as proceeding double layered co-extrusion at the same time. The wood products are more suitable for the outdoor climate and are slip-resistant. WPC products are currently applied in assembly of summer houses, roofing tiles, stairs, tables, and chairs, etc.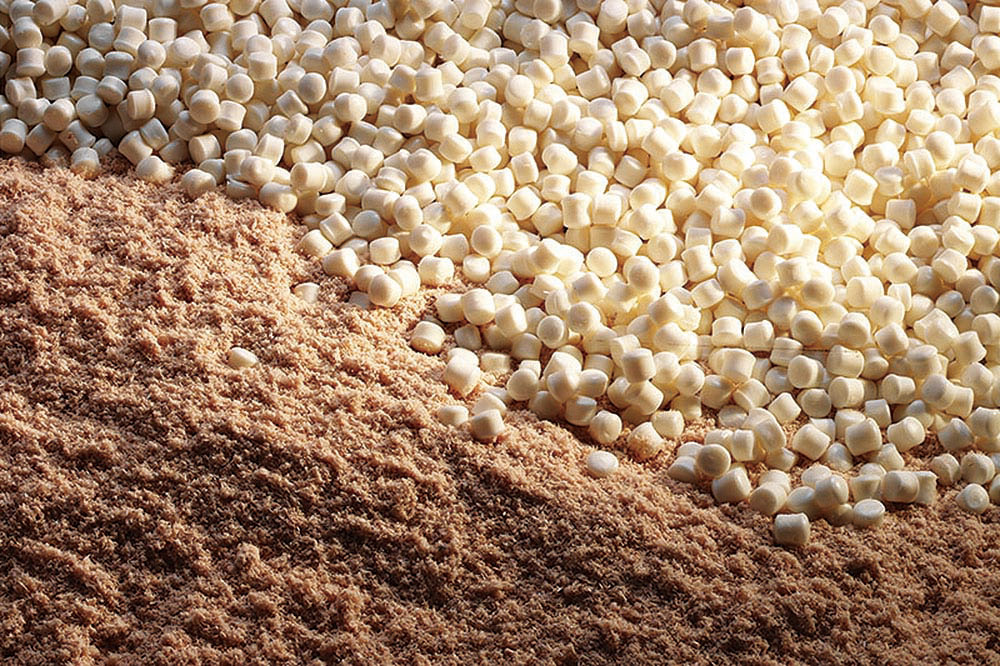 Using natural fiber in extruding profiles is getting popular. People try to develop new properties of the finished Wood Plastic Composite (WPC), such as PP/PE resin mixing 40-80% natural fiber or PVC mixing 40-70% natural fiber then produce different kinds of profiles.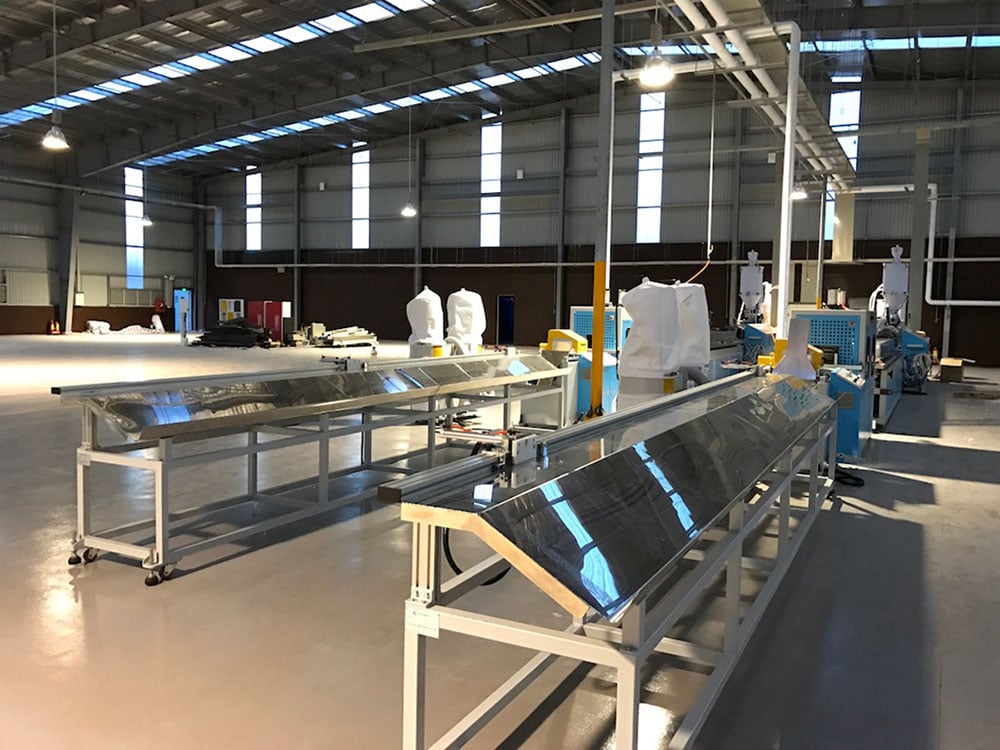 Based on this mass requirement, EVERPLAST MACHINERY has developed
1. segmented twin screw extruder + special single screw extruder line.
2. parallel twin screw extruder + special single screw extruder line combine tooling die head and all down stream equipments for WPC profiles production has already got very good result. We create the market for our customers come from all over the world.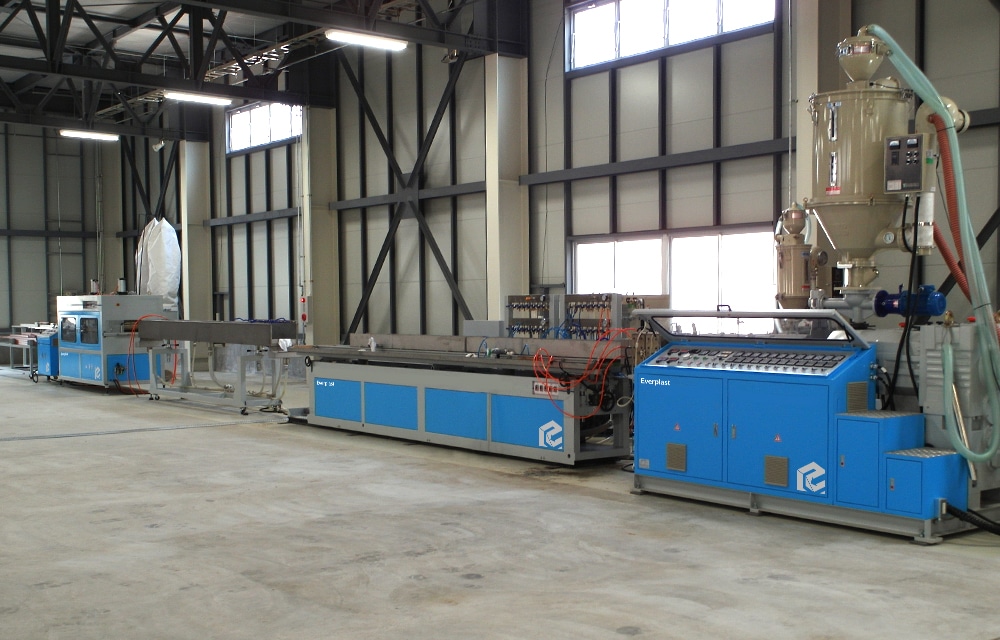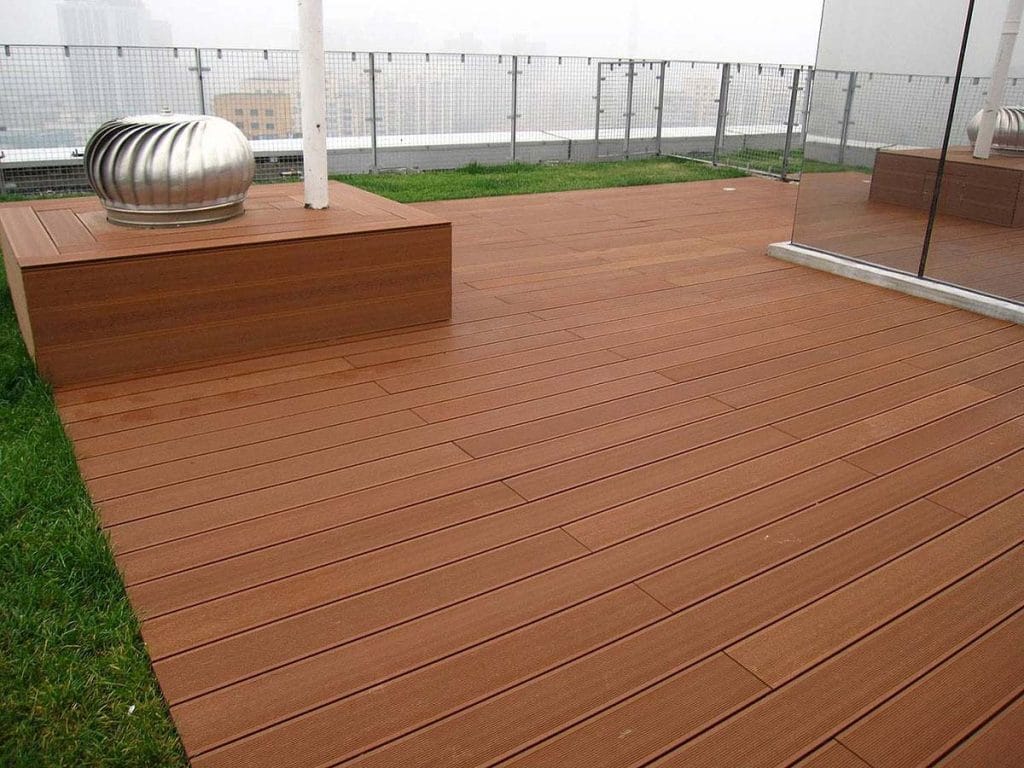 Plastic wood flooring is a new type of environmentally friendly and energy-saving composite material, a substitute for wood. Can be used for garden landscapes, interior and exterior wall decoration, flooring, barriers, flower ponds, gazebos, etc.! Waterproof and moisture proof. It fundamentally solves the problem that wood products are prone to decay and swelling after being damp and damp in humid and watery environments, and can be used in environments where traditional wood products cannot be used…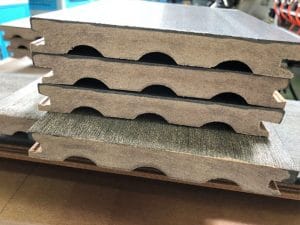 EMD-75+EMS-45 WPC Machine Line Testing EMD-75+EMS-45 WPC Machine Line in Czech location: CzechLast month, customer from Czech Republic came to ...
READ MORE…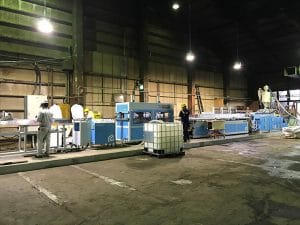 WPC Extrusion Line Testing WPC Extrusion Line in Japan location: Japan Everplast successfully installed WPC Extrusion Lines in Japan. Everplast ...
READ MORE…
Send Products Inquiry to Us
To provide with better services, pleaser fill out the form below.