Hytrel Breathing Circuit Tube for Neonate (PVC/PP/POE)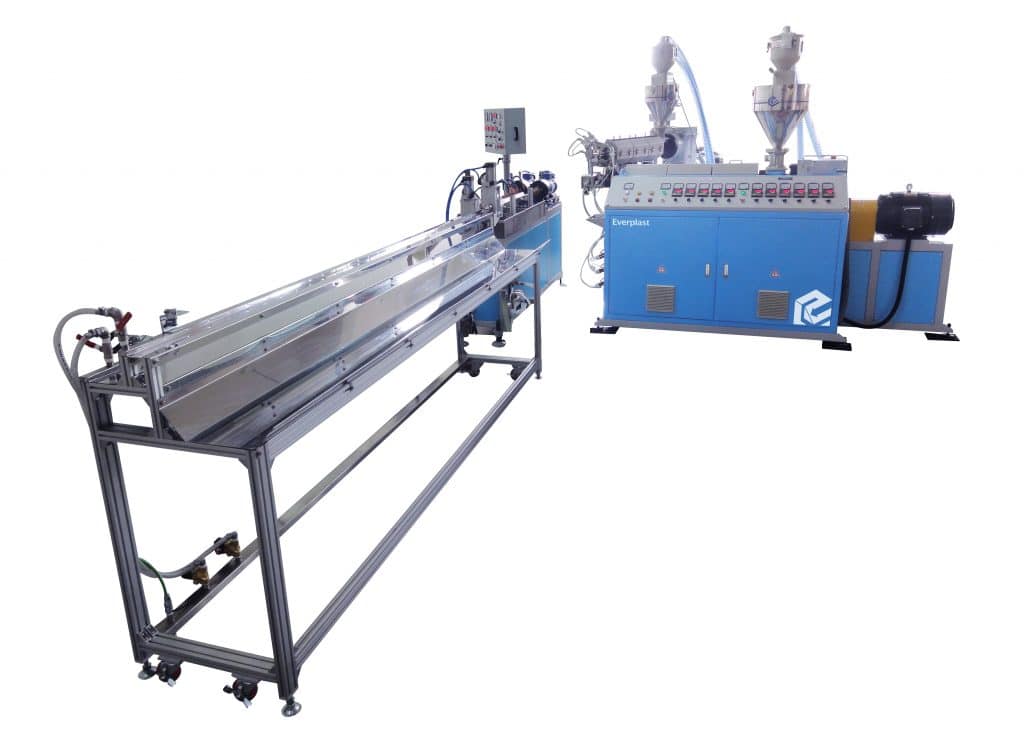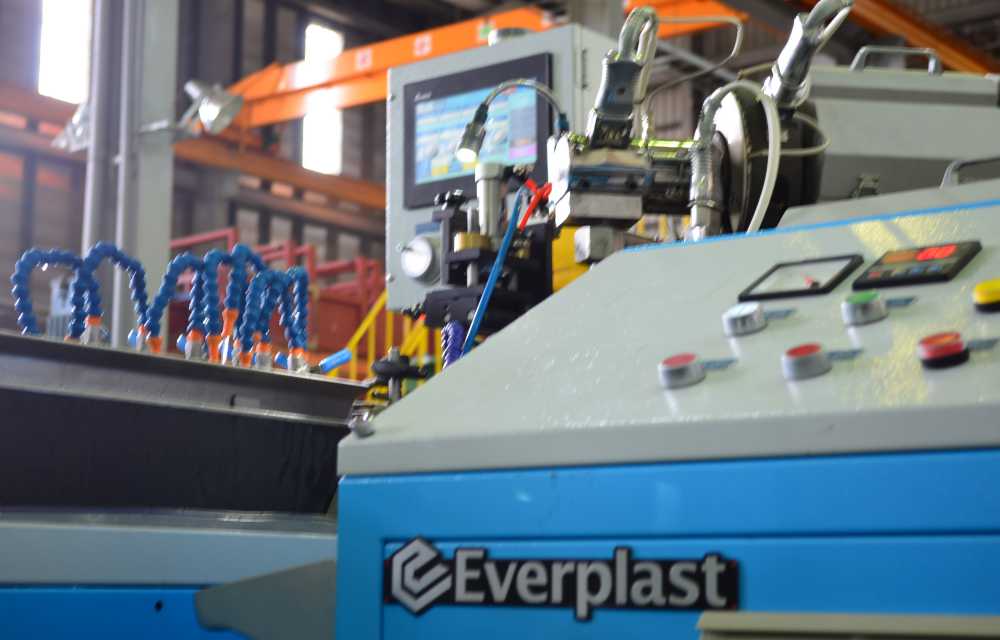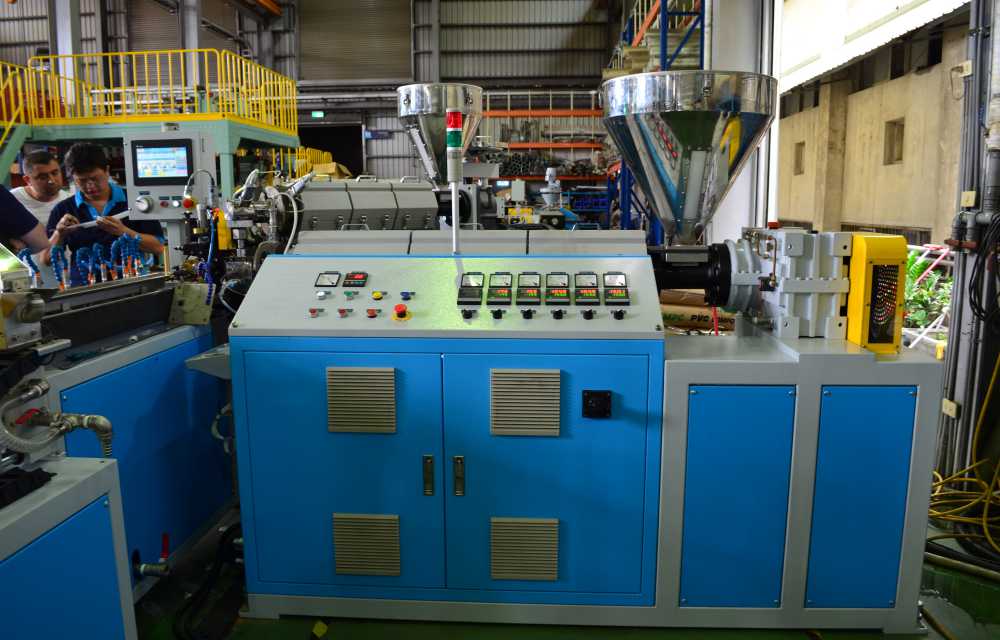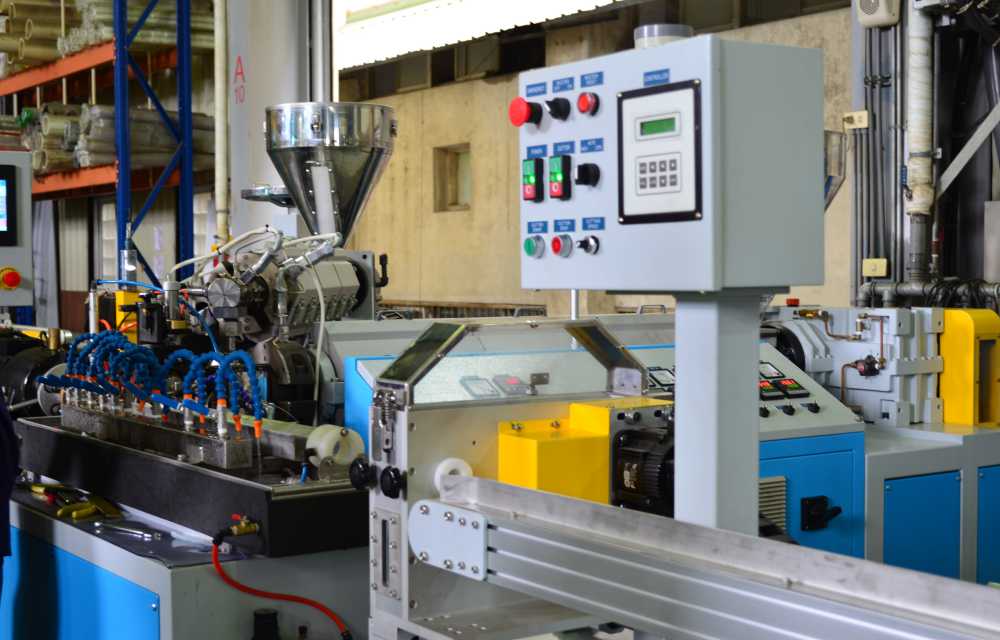 Everplast roll out a dual output extrusion line for Spiral medical tube with high speed and precisive output. We could equip two or more extruders based on customer product. The production speed could reach 3~4 meters/min for dual output within a stable condition. We equip a HMI system for easily speed up/slow down operation. Two mandrels of forming machine will rotate at high speed to pull the tubing toward then do de-watering. The tubing will be cut and stored on the stacker based on setting length. The tubing will be injection moulding next step for making the cuff. End user only need to connect the cuff to their breathing mask when using.
Material: PVC/PP/POE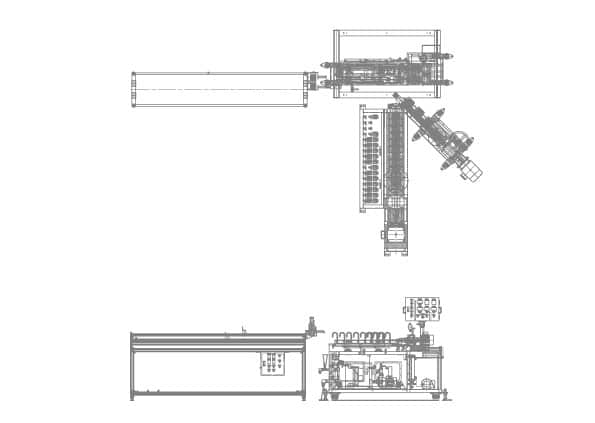 The Spiral medical tubing will be used to connect with a mask for breathing. It could be used for CPAP tubing for sleep apnea therapy, or for ventilator breathing machine, etc. We design and build up machine to produce various size and tubing length. The tubing produced by our machine could satisfy stretching force, air leaking, knot tying prevention, etc. inspection standard at all.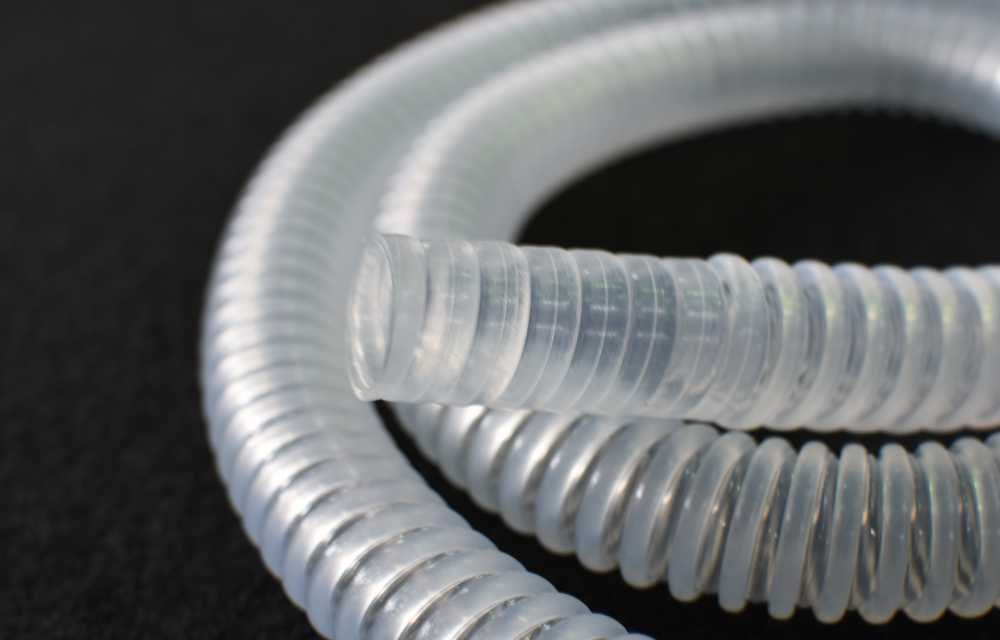 Everplast machines are always equiped with high quality material and eco-operation. Most of critical machine parts such as screw, barrel, gear box are highly precisive controled, enable highly stable of production. We adopt more wear resistance design for the screw & barrel which can prolong the using life time to save production cost.
Everplast has always insisted on standing on the same line with customers, providing customized services, solving problems, providing the most human friendly operation. With various experience and know-how in material and mechanical, Everplast is your reliable partner and also a consultant.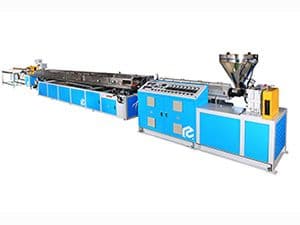 MEDICAL TUBE MACHINE LINE Everplast Taiwan has many different kinds medical tube extrusion line for meeting different requirement, EMS-35, EMS-45, EMS-65, EMS-75 and others, Everplast's machine can be for the different raw material (PVC/PE/TPU/PP/POE/EVA/FEP/PEEK…) for meeting different customer's requirement. Send ...
READ MORE…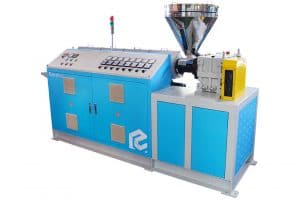 SINGLE SCREW EXTRUDER MACHINE We provide EMS-15 ~ EMS-200 different models of single screw extruder for customer needs. Send Products Inquiry FEATURES PVC counter rotating twin extruder available in sizes of EMD-65, EMD-90 and EMD-130 for profile and compounding, output ...
READ MORE...
Send Products Inquiry to Us
To provide with better services, pleaser fill out the form below.