CA Burette
(CA / PVC / PETG)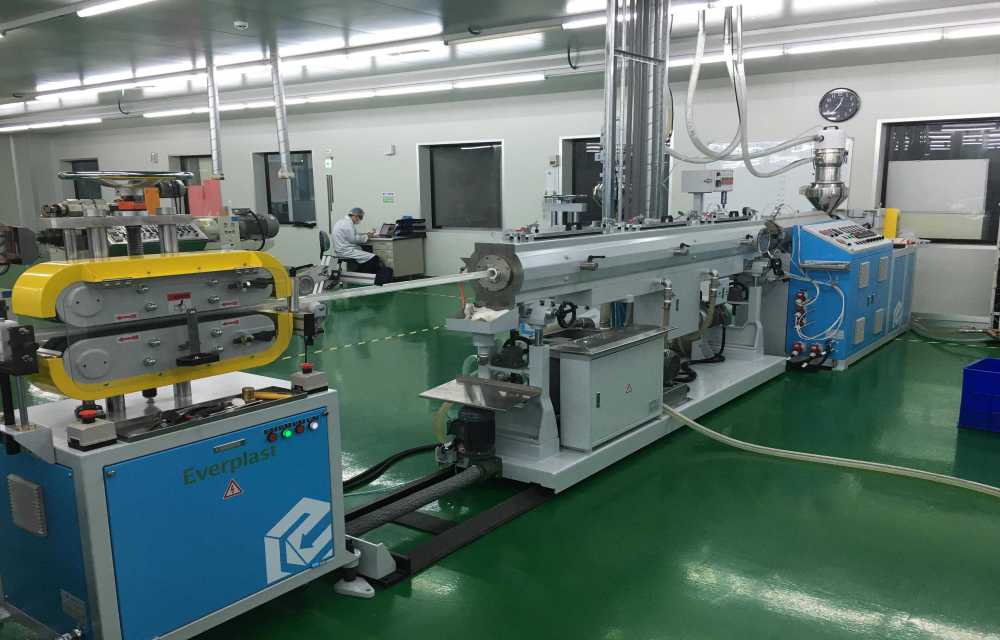 The medical tube market has always been a market for Everplast. In addition to providing stable PVC infusion tube extrusion equipment, it has also developed a CA Burette extrusion production line. Everplast has also successfully expanded this a CA Burette production line to Taiwan, Vietnam and other area, enriching the products produced by customers line.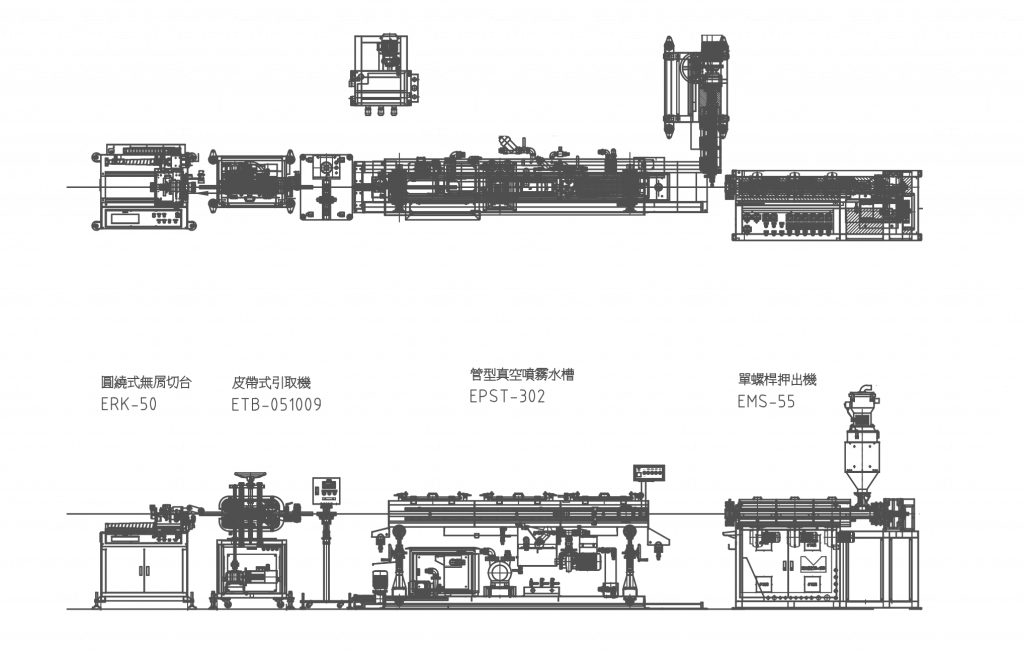 The CA burette is one of the indispensable assembly products in the infusion medical unit. It mainly allows users to check the status of the infusion. The product needs to have good pressure and non-leakage characteristics, so the dimensional accuracy is relatively high.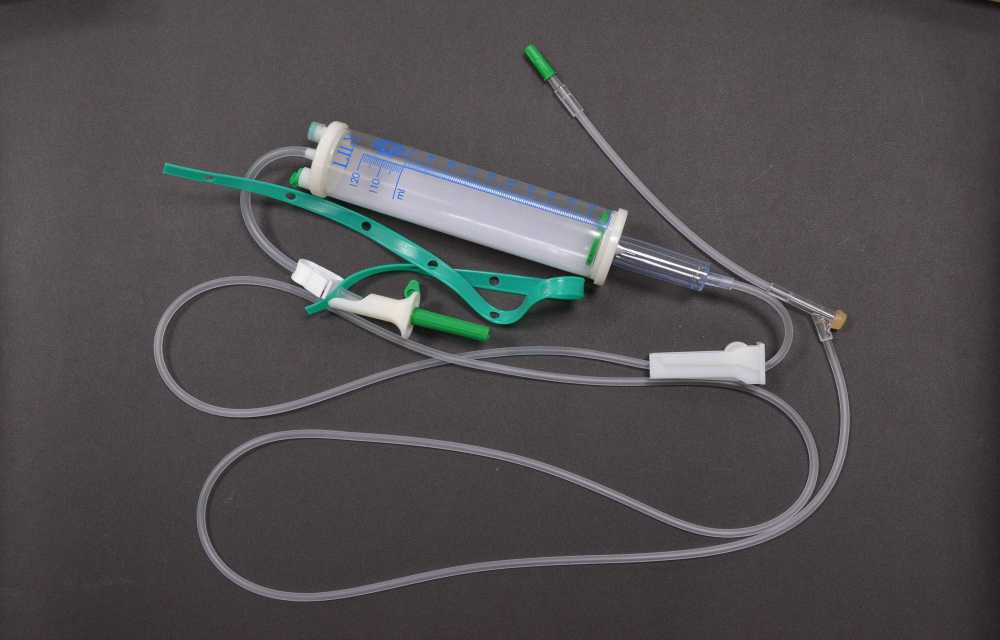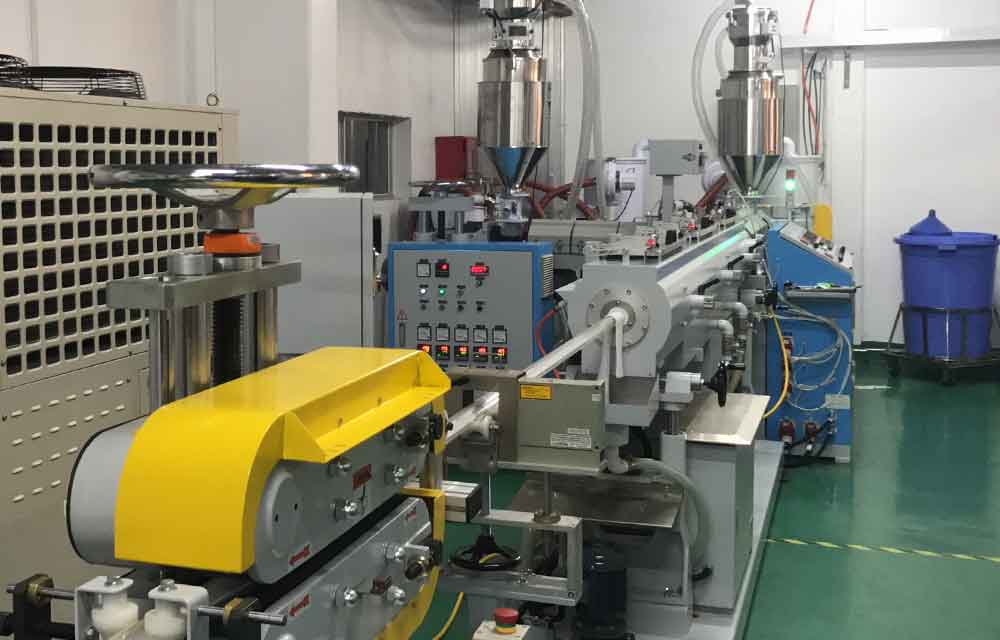 Everplast has developed a special production line for the CA burette medical tube. It also takes into account the design of the product to be co-extrusion for the white color skin and provides the special mold design. Specially for the cutting machine design, Everplast can offer the precise cutter machine to meet the cutting tolerance and without deformation. It also improves the production speed of the CA burette production line, enabling customers to increase output and increase investment benefits.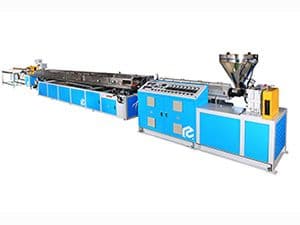 MEDICAL TUBE MACHINE LINE Everplast Taiwan has many different kinds medical tube extrusion line for meeting different requirement, EMS-35, EMS-45, EMS-65, EMS-75 and others, Everplast's machine can be for the different raw material (PVC/PE/TPU/PP/POE/EVA/FEP/PEEK…) for meeting different customer's requirement. Send ...
READ MORE…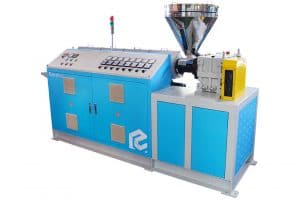 SINGLE SCREW EXTRUDER MACHINE We provide EMS-15 ~ EMS-200 different models of single screw extruder for customer needs. Send Products Inquiry FEATURES PVC counter rotating twin extruder available in sizes of EMD-65, EMD-90 and EMD-130 for profile and compounding, output ...
READ MORE...
Send Products Inquiry to Us
To provide with better services, pleaser fill out the form below.