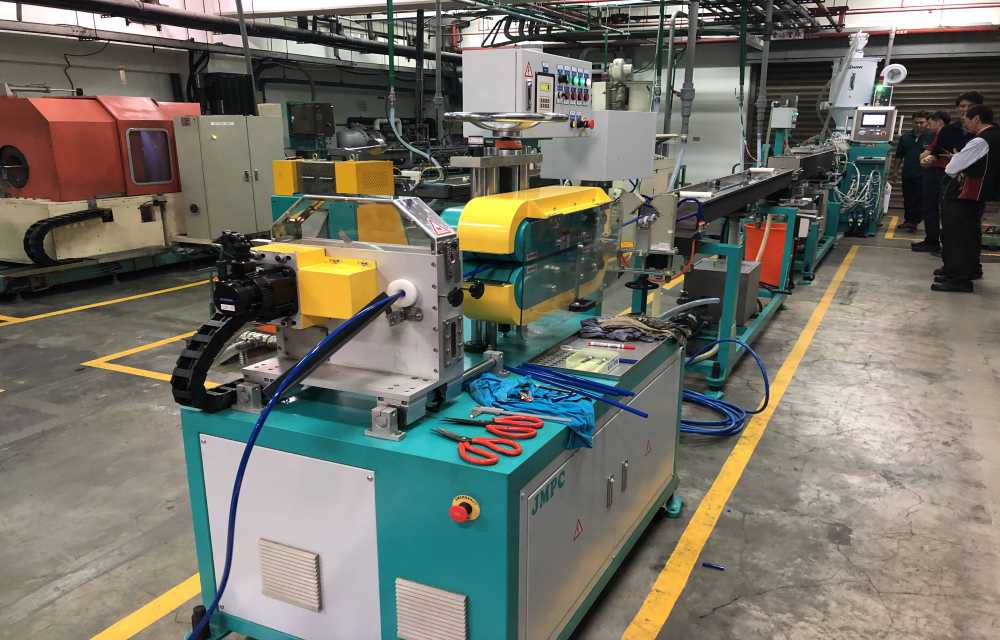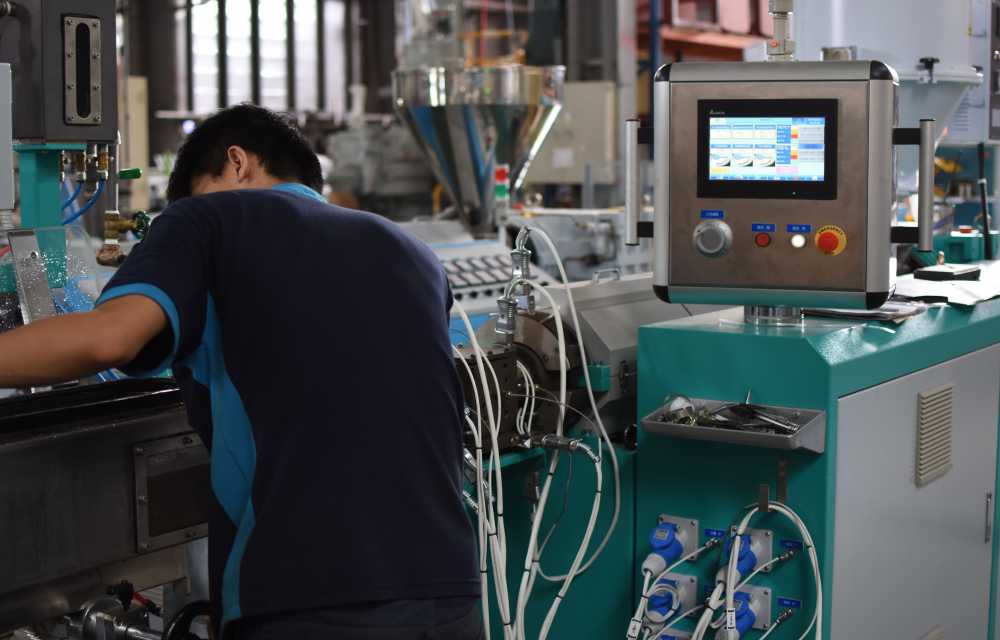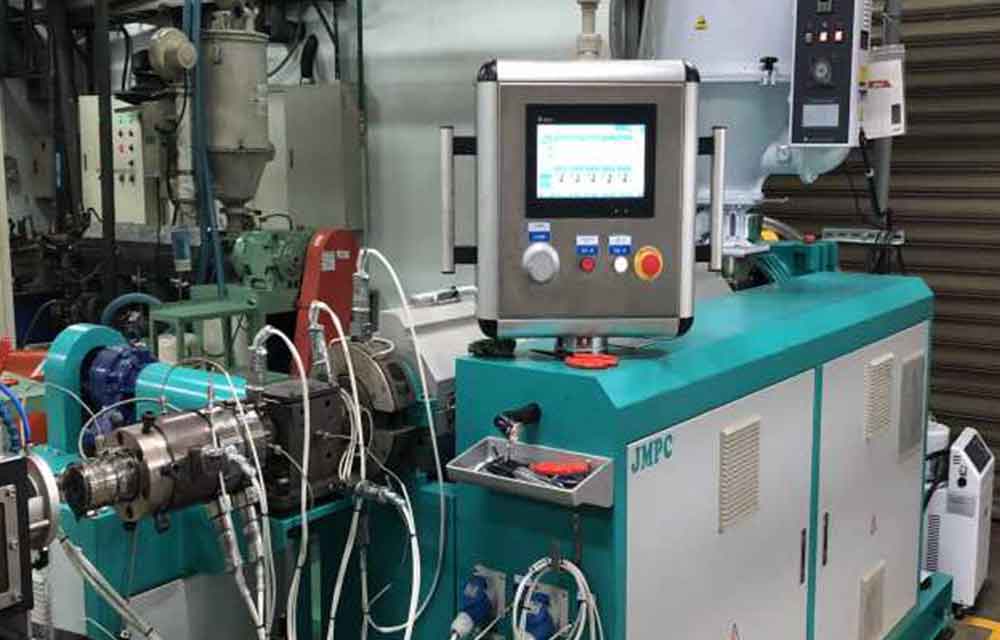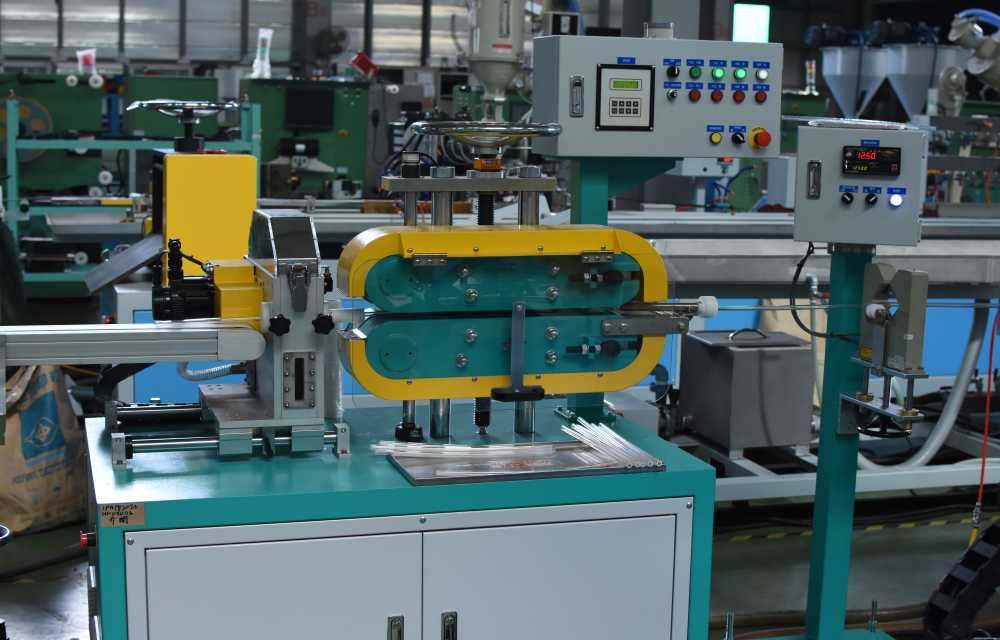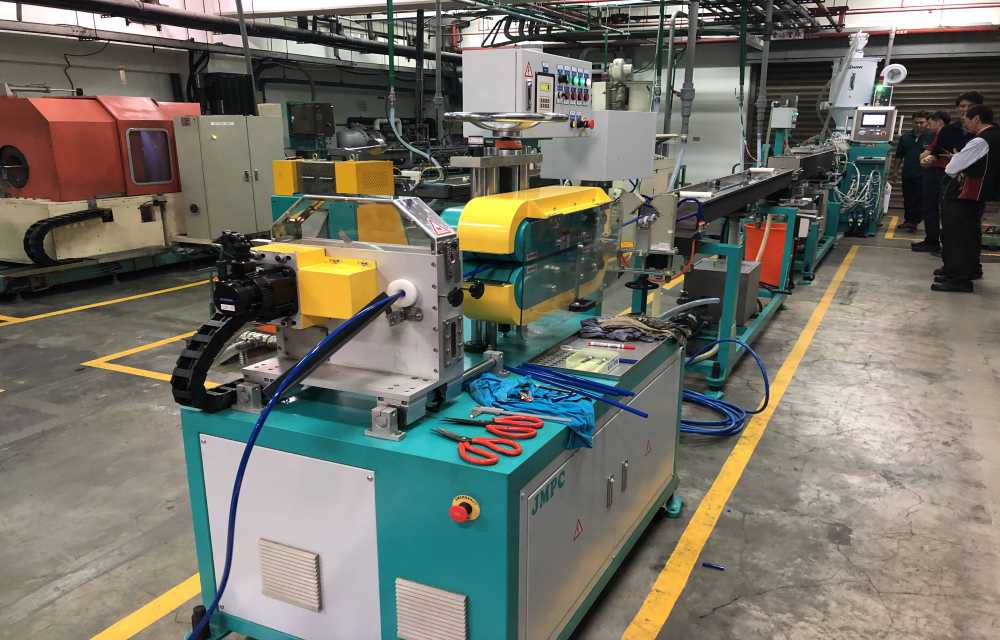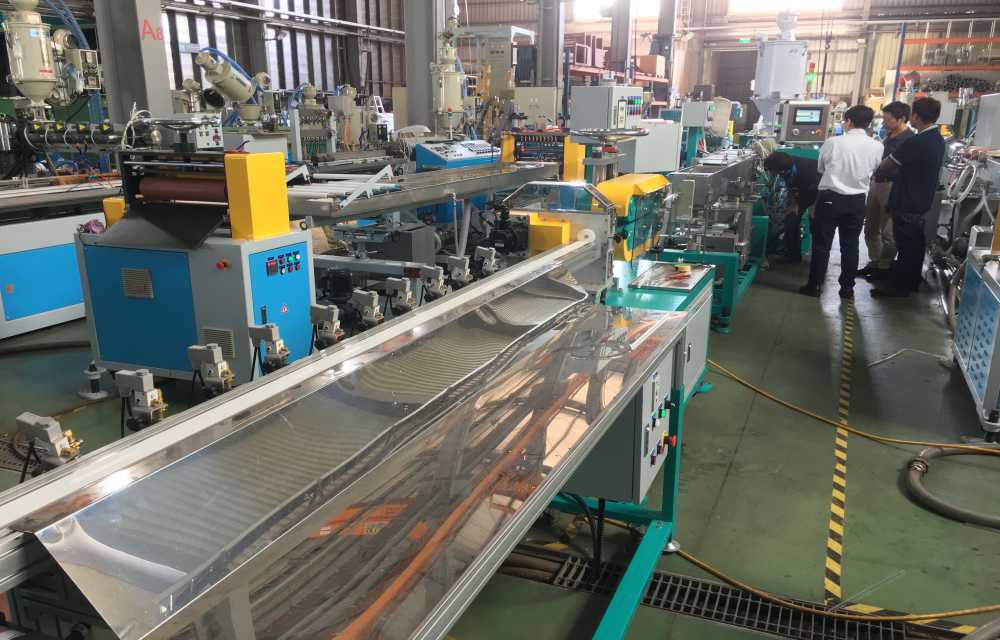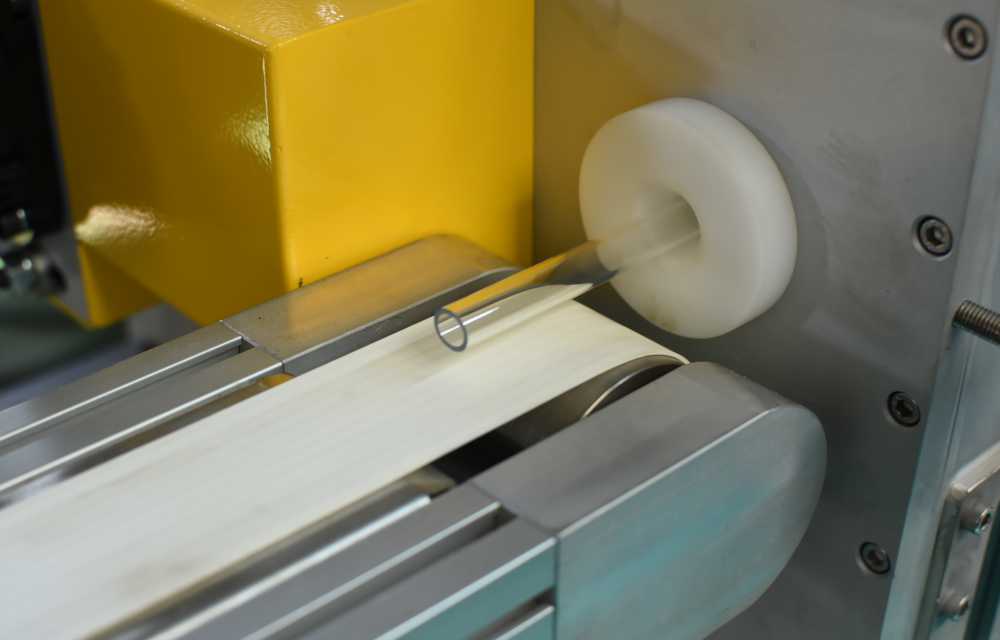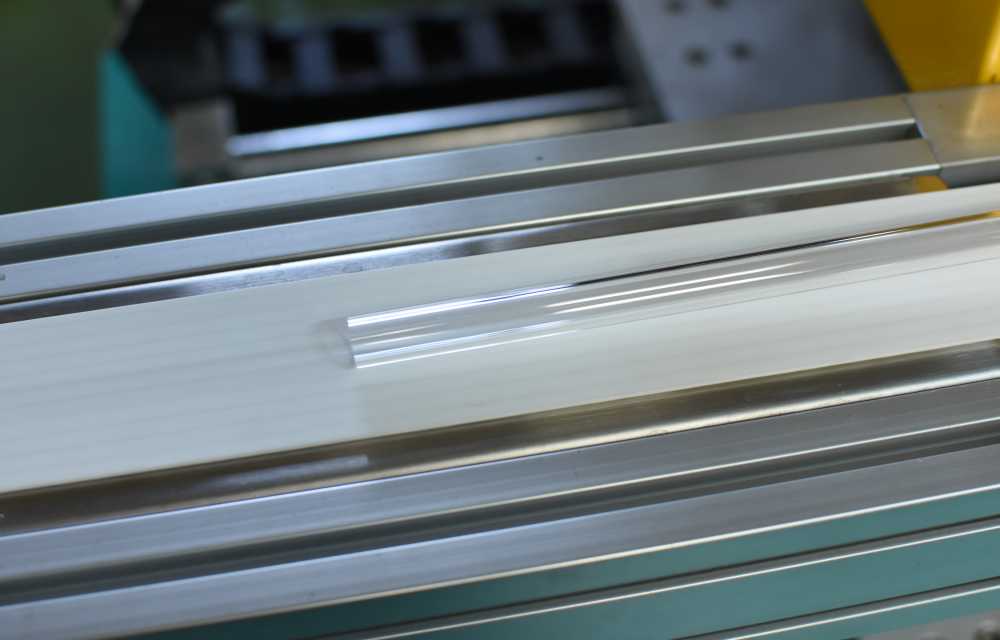 TPU tube (POLYURETHANE TUBE) is divided into polyester type and polyether type according to the material, and it is widely used in the fields of pneumatic and hydraulic applications.
The TPU pipe extrusion production line developed by Everplast which not only meet the needs of this professional field but also active in the optimization of equipment, in improving the strength of the TPU pipe, surface smoothness, dimensional accuracy and high productivity performance.
Everplast is well known in making TPU tube extrusion line.

TPU pipe has excellent bending performance, can maintain flexibility even at lower or higher temperatures, and is wear-resistant. Therefore, TPU pipe is suitable for various pneumatic tools, such as automatic machinery, coating machinery, and even construction tool pipe fittings. .
In addition, the polyether TPU pipe is resistant to hydrolysis, mildew and antibacterial, and is suitable for gardening, cleaning, water pipes, etc.
TPU pipe also has the following characteristics:
-High tensile strength
-Small bending radius, widely used in various applications
-Ether PU pipe has hydrolysis resistance, antibacterial and weather resistance
-Ester PU pipe has good wear resistance, oil resistance and solvent resistance
-Remains elastic at low temperatures
-Beautiful appearance, smooth and flexible tube body, bright colors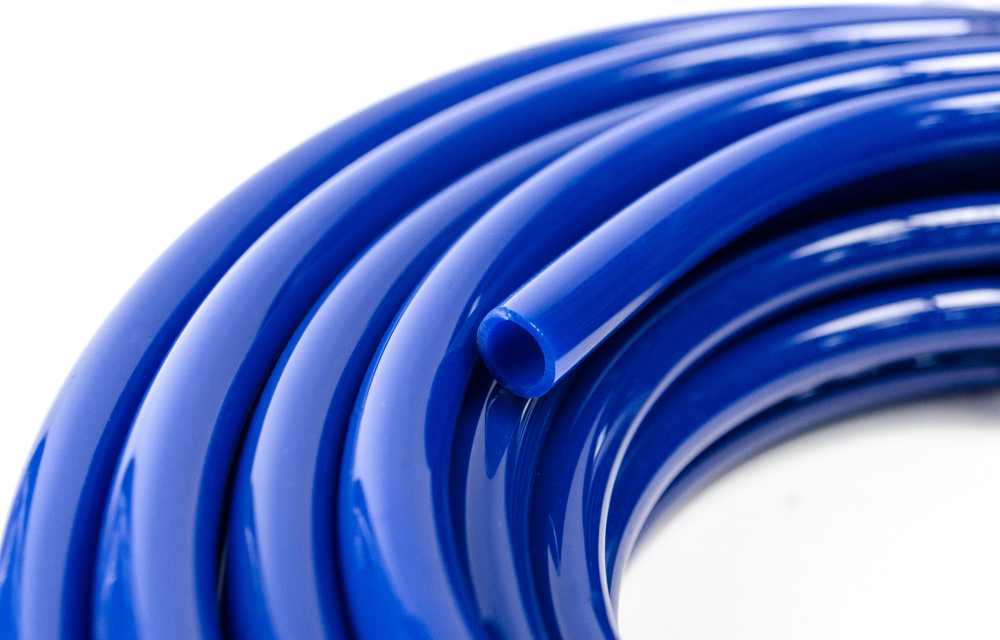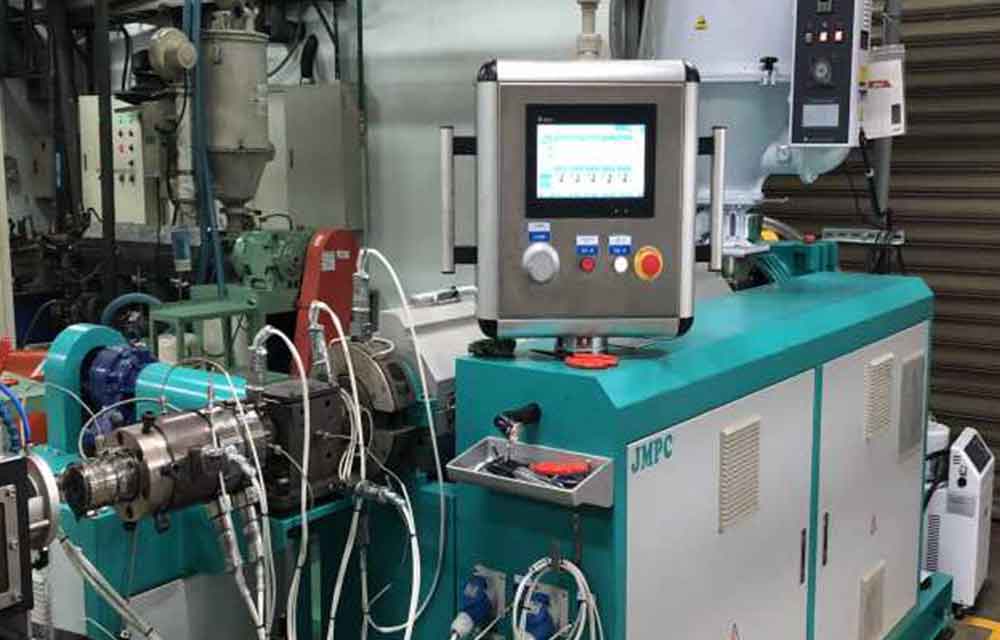 Everplast specially developed TPU pipe extrusion production line uses an extremely optimized single screw extruder EMS-55~EMS-65
It can produce international standard TPU pipes with an O.D during 3-16mm and capacity during 60-70kg/hr.
Using online printer and laser diameter detector which not only can produce TPU pipes with smooth appearance and beautiful texture automatically, but also can achieve perfect and monitor on all sizes requirements to avoid wasting raw materials.
Everplast's TPU pipe extrusion line is the best choice for all PU pipe manufacturers.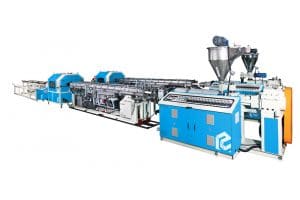 pipe Extrusion Machine Line The pipe extrusion line uses materials such as PVC, HDPE, LDPE, PE, PP, ABS, PS, PC and PMMA to extrude products in accordance to market needs and the characteristics of the plastic materials. Send Products Inquiry ...
READ MORE…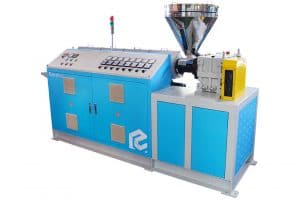 SINGLE SCREW EXTRUDER MACHINE We provide EMS-15 ~ EMS-200 different models of single screw extruder for customer needs. Send Products Inquiry FEATURES PVC counter rotating twin extruder available in sizes of EMD-65, EMD-90 and EMD-130 for profile and compounding, output ...
READ MORE...
Send Products Inquiry to Us
To provide with better services, pleaser fill out the form below.