PVC strip curtains are used for a wide range of purposes in industrial workplace environments. As it is a water and air tight material, PVC offers excellent thermal insulation properties. It also works well as a sound absorber and noise insulator, protecting workers from excessive noise levels which may result in tiredness and misunderstandings in communication.
PVC strip curtains are also ideal for use as internal and external thermal partitions and as a barrier against fumes, dust, insects and birds.
Everplast PVC strip curtain extrusion machine line are specially designed for manufacturing variant kinds of PVC strip curtains, such as plain PVC roll curtains and Ribbed PVC curtain roll.

PVC strip curtains are typically used to create separation between two areas. Whether those two areas are different departments of a warehouse, a cold area and a room-temperature area, or inside/outside. PVC strip curtains are often used at loading docks/workplace/warehouse to prevent the escape of air conditioned air, which can help save costs & energy, and can help keep debris outdoors from getting in.
Another benefit of using PVC strip curtain is that machinery like forklifts or other vehicles don't have to physically open a garage door or gate to access another area of the workplace. It makes the workplace easier to navigate.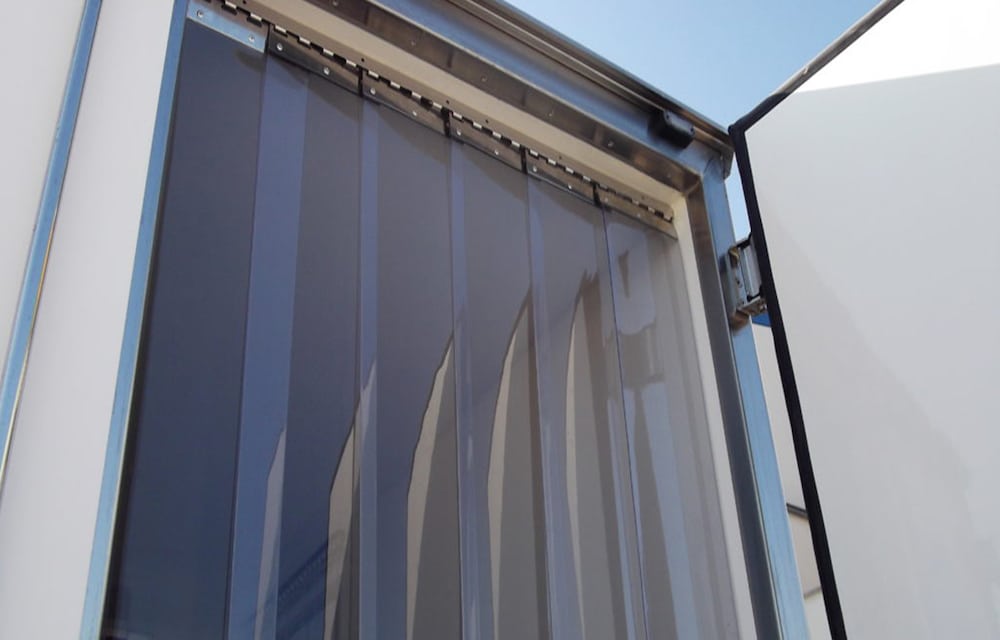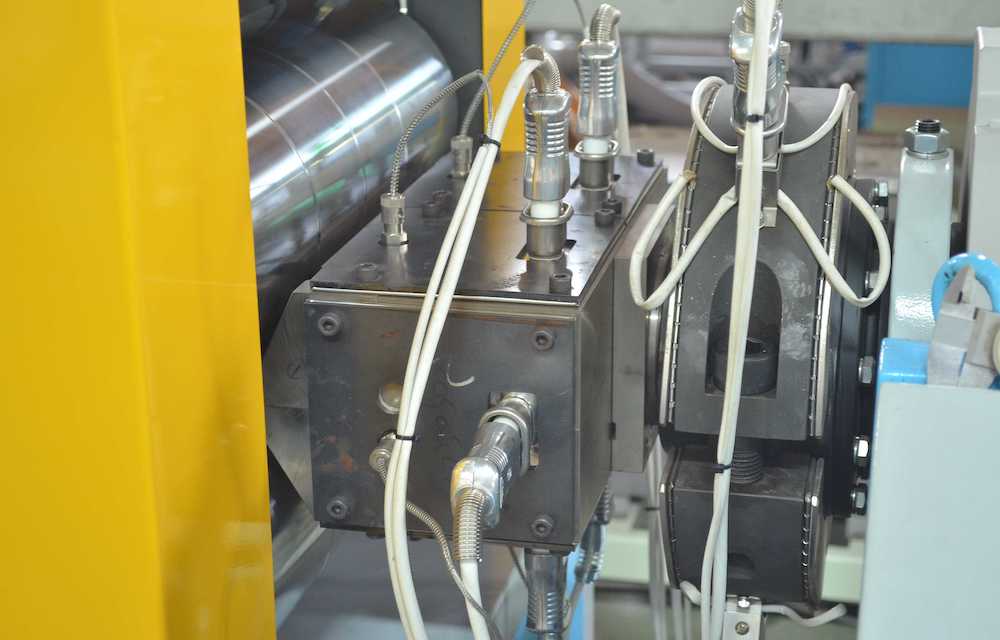 Everplast equip a suitable extruder with special designed molds to produce different kinds of PVC strip curtains. We would also design and fabricate molds as per the requests from our customers and assist our customer to complete product items. With an expert extrusion machine line proposal, we provide our customers with turnkey and most suitable solutions.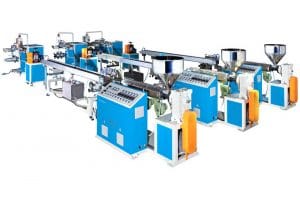 PROFILE EXTRUSION MACHINE LINE Everplast Profile Extrusion Machine Line can produce plastic products that can be applied in a wide range of industries, including building materials, stationery, furniture, medical equipment, and home appliances, etc. Everplast offers a complete line of ...
READ MORE...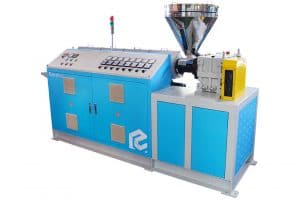 SINGLE SCREW EXTRUDER MACHINE We provide EMS-15 ~ EMS-200 different models of single screw extruder for customer needs. Send Products Inquiry FEATURES PVC counter rotating twin extruder available in sizes of EMD-65, EMD-90 and EMD-130 for profile and compounding, output ...
READ MORE...
Send Products Inquiry to Us
To provide with better services, pleaser fill out the form below.