VACUUM SPRAY WATER COOLING TANK MACHINE
We provide EPST-206 ~ EPST-816 vacuum spray water tooling tank for customer needs.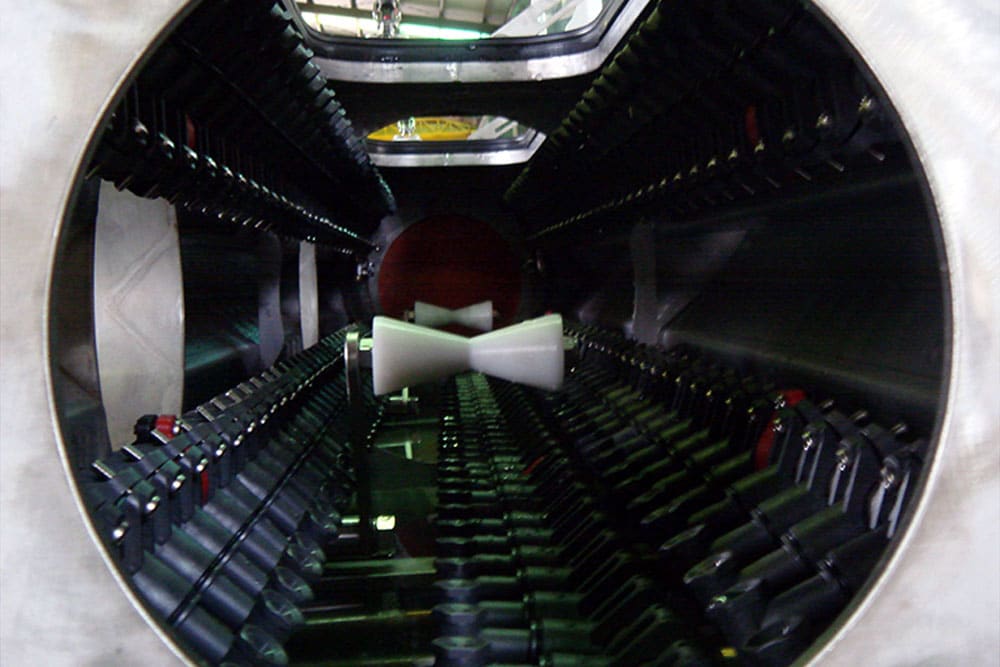 The EPST series uses pipe ranging from 3/8″ to 12″ in diameter.
Positions can be adjusted front and back or left and right.
Front-back movements is done by a stepless inverter motor which can make either high-speed or incremental adjustments.

A Cooling spray system which can get very good cooling efficiency of extruded products within +/-1%.
Closed system design keeps water temperature levels within a fixed range, and coolant water is drained only when it exceeds setting temperature, to minimize water used and save energy cost.
Vacuum pressure in the tank can be adjusted to suit the characteristics of different plastic materials.