PROFILE COOLING CALIBRATION TANK MACHINE FOR DOOR PANEL
We provide ERXT-800 ~ ERXT-1200 door panel profile cooling calibration tank for customer needs.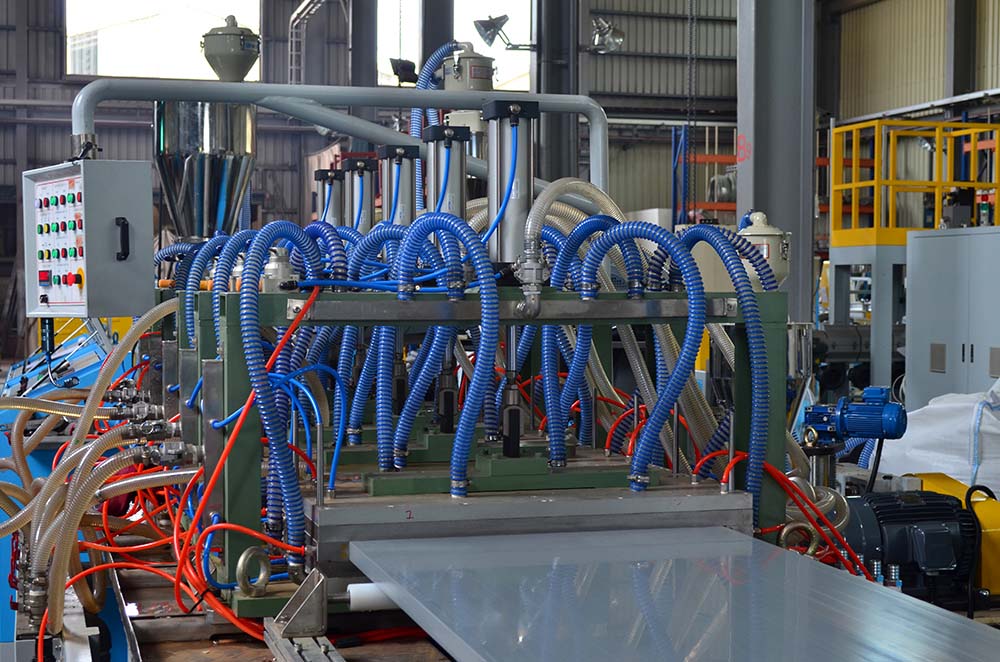 Utilizes vacuum pumps with ratings of 3HP to 30HP.
Cooling capacity of 30KGS/HR to 500KGS/HR.
Positions can be adjusted front and back or left and right. Front-back movements is done by a stepless inverter motor which can make either high speed or incremental adjustments.

Water flowmeter cooling device is displayed to allow control of die temperatures and monitor temperature records.
A specially designed die clamp frame allows vertical and horizontal adjustment to accept molds of all sizes.
A phase control electrical protector guards against errors in vacuum pump rotation.