PVC Pipe (OD 20-630mm) machine line
PVC pipe (Polyvinylchlorid) is the first developed and applied plastic pipe in the world. After adding professional formula, it can enhance its heat resistance, toughness and ductility.It has a lot of advantages including the wide range of uses, strong functionality, low cost… etc.
PVC pipe has always been a hot selling pipe in the global market
It is also one of the most popular mechanical equipment of Everplast since its establishment. How to combine universal materials with Evereplast's machinery, how to produce PVC pipe with stable quality, all international standard sizes and maximum output….etc.These are the top goals for Everplast.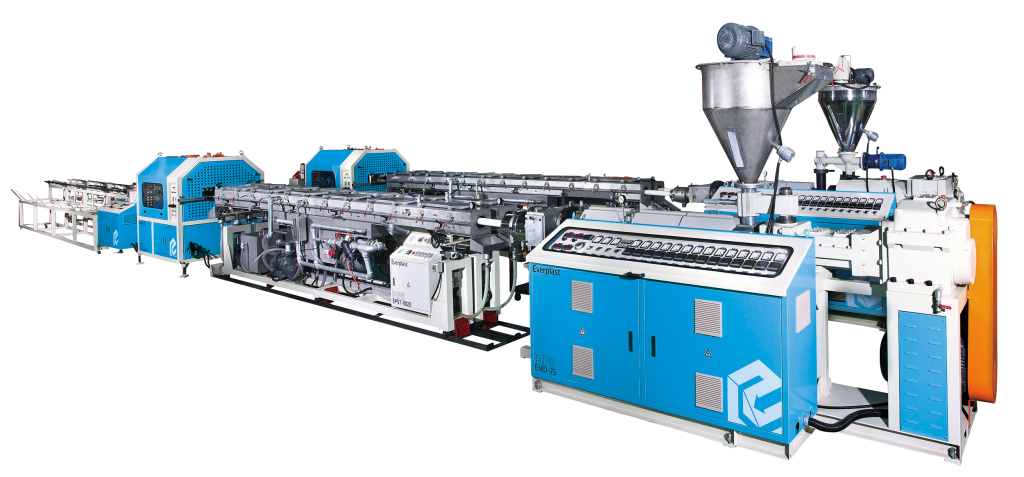 SEND PRODUCTS INQUIRY TO US
To provide with better services, pleaser fill out the form below.