EMD-90 PVC Pipe Extrusion Machine Line
Testing EMD-90 PVC Pipe Extrusion Machine Line in Ivory coast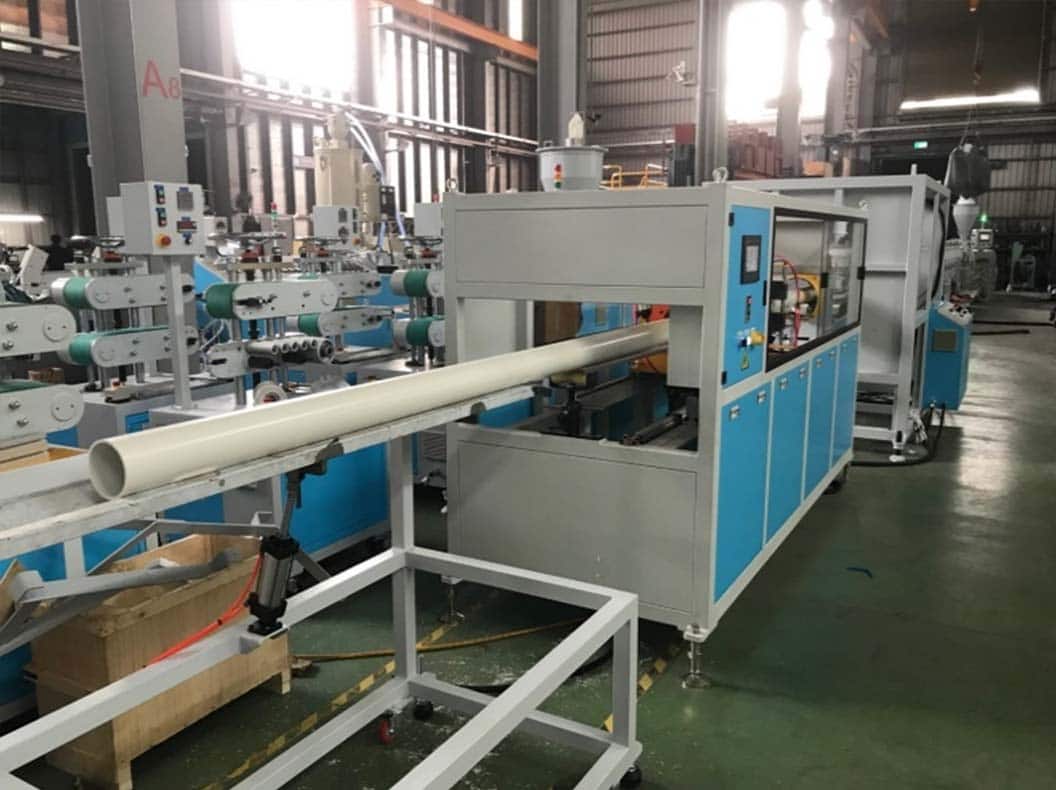 The customer we are here to introduce today is also an old customer who has been doing business with Everplast for more than five years. The customer primarily sells industrial construction pipes. As their business continues to expand, new factories are opening in 2019. There are currently 18 machine lines such as PVC / PE / PPR pipe, and other profile extrusions & injection making them one of the largest local manufacturers.
The new machine line purchased by the customer this time is PVC pipe EMD-90 twin-screw extrusion machine line with a rear pipe expander, which can produce OD75-160mm pipes with a maximum output of 400 kg/hr. Based on the customer's requirement for product tolerances, whether it is PVC pipe, PE pipe treading, HDPE pipe machine line performance is all to customer satisfaction. High-level quality and good after-sales service are therefore the two main reasons for customer's long-term cooperation.
By participating in an annual international machinery exhibition, Everplast can get a good hold of the industry trends. More than 20 years of rich sales experience has enabled us to provide professional planning and after-sales services. Therefore we've built a long-term relationship with international customers.
We invest in a collection of R&D resources and establish an industry-university partnership, keeping close cooperation with upstream and downstream manufacturers to create a group of extruder companies that provides integrated services for design, R&D, and manufacturing. We believe that opportunities increase when helping others win. Success for a partner is a success for you.
EMD 90 PVC Pipe Extrusion Line with Belling MC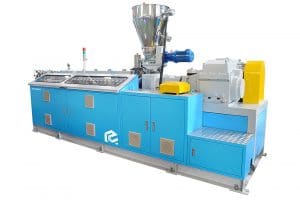 Parallel Type Twin Screw Extruder Machine We provide the EMD-65 ~ EMD-130 parallel twin-screw extruder machine of different models for customer needs. Send Products Inquiry FEATURES PVC twin screw extruder available in sizes of EMD-65, EMD-90 and EMD-130 for profile ...
READ MORE…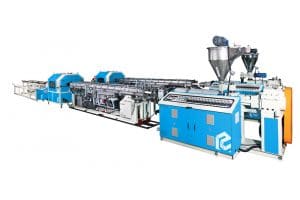 pipe Extrusion Machine Line The pipe extrusion line uses materials such as PVC, HDPE, LDPE, PE, PP, ABS, PS, PC and PMMA to extrude products in accordance to market needs and the characteristics of the plastic materials. Send Products Inquiry ...
READ MORE…
Send Products Inquiry to Us
To provide with better services, pleaser fill out the form below.