Spiral Medical Tube Machine Line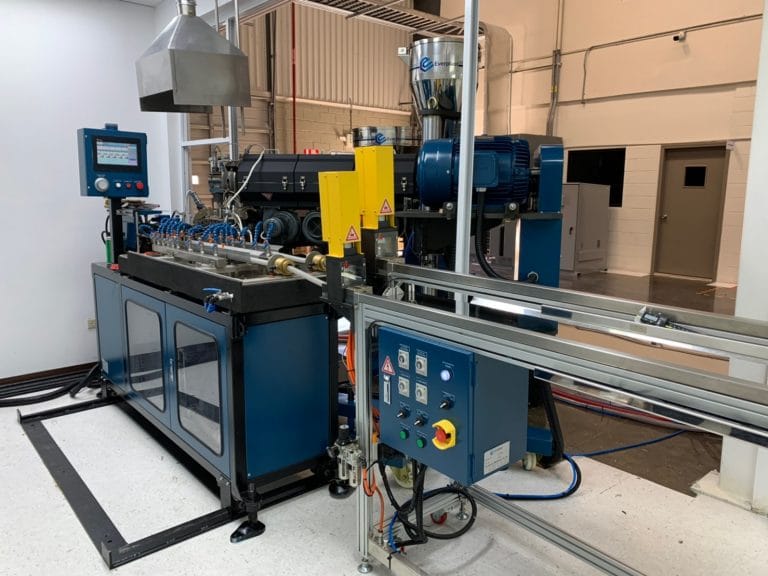 Taiwan Everplast—"Breathing Spiral Medical Tube Machine Line"; 2020 Globally affected by COVID-19, the demand for medical tubing equipment is also increasing. Taiwan Everplast spiral medical tube double-extruding production line has high speed and high stability…advantages.
Mexican customers use the spiral medical tube production line manufactured by Taiwan Everplast Machinery, which mainly produces medical tubes for continuous positive pressure breathing apparatus (CPAP), and specializes in the treatment of respiratory disorders, such as sleep apnea.
We solve the problems in production, and success to combine the spiral medical tube produced by extrusion and the matching joint produced by injection, including the satisfy stretching force, air leaking, knot tying prevention, etc. inspection standard at all, so that the capacity and efficiency of the machine line are greatly improved.
Taiwan Everplast machinery not only offers the machine to the customer's factory, and also solves the customer faced problems.
Whether customers are located in which country, we are always by your side!
Material: PVC/PP/POE
Flat Interface Spiral Medical Tube Machine Line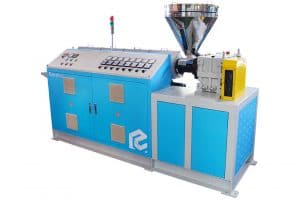 SINGLE SCREW EXTRUDER MACHINE We provide EMS-15 ~ EMS-200 different models of single screw extruder for customer needs. Send Products Inquiry FEATURES PVC counter rotating twin extruder available in sizes of EMD-65, EMD-90 and EMD-130 for profile and compounding, output ...
READ MORE...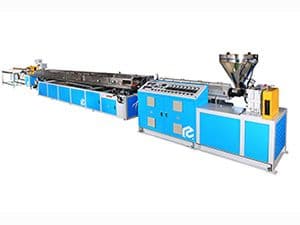 MEDICAL TUBE MACHINE LINE Everplast Taiwan has many different kinds medical tube extrusion line for meeting different requirement, EMS-35, EMS-45, EMS-65, EMS-75 and others, Everplast's machine can be for the different raw material (PVC/PE/TPU/PP/POE/EVA/FEP/PEEK…) for meeting different customer's requirement. Send ...
READ MORE…
Send Products Inquiry to Us
To provide with better services, pleaser fill out the form below.