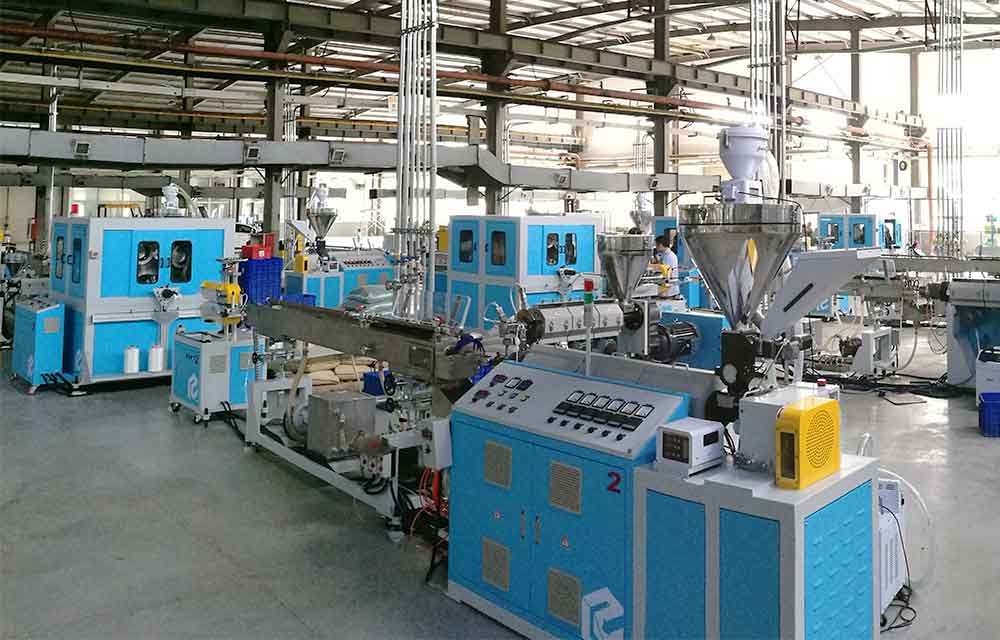 Taiwan Everplast rolled out models of reinforced hose extrusion machine lines: EMS-45, EMS-65, and EMS-75. The plastic material PVC, for pipeline extrusion, has high-pressure resistance and elasticity. The output of 10- 100 kg/hr extrudes from 1/2-2 size.
We have customers based in Algeria, Saudi Arabia, Israel, Nigeria, Malaysia, and China. To carry the mission of producing high-quality machines, we have rolled out professional machines that tailor to customers' needs.

The fluid in the tube can be seen from the exterior of the machine. In addition to the high-pressure resistance of the covered yarn, the vacuum design of the outer tube mold prevents moisture and air.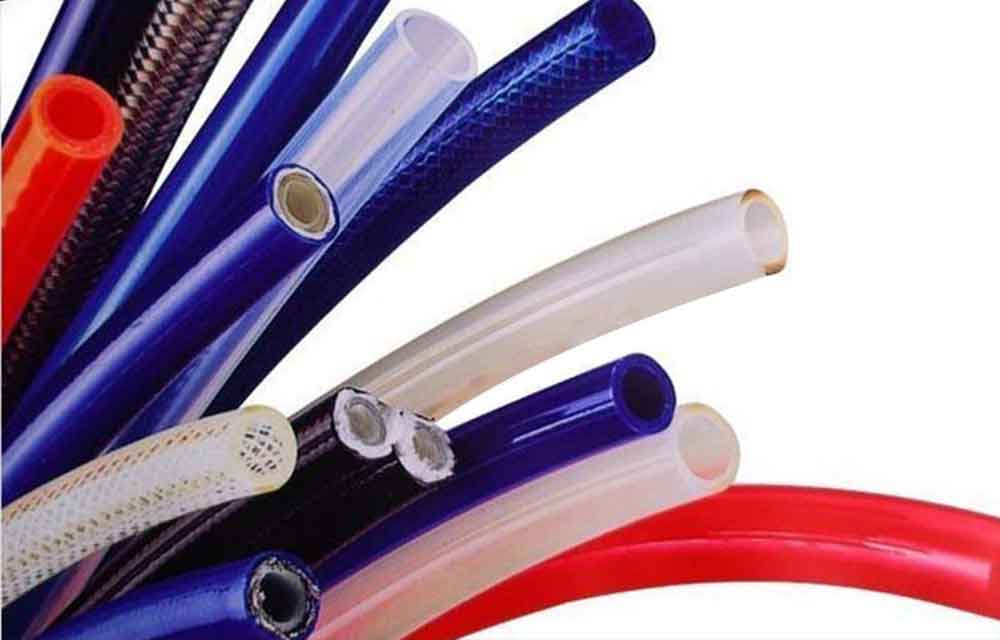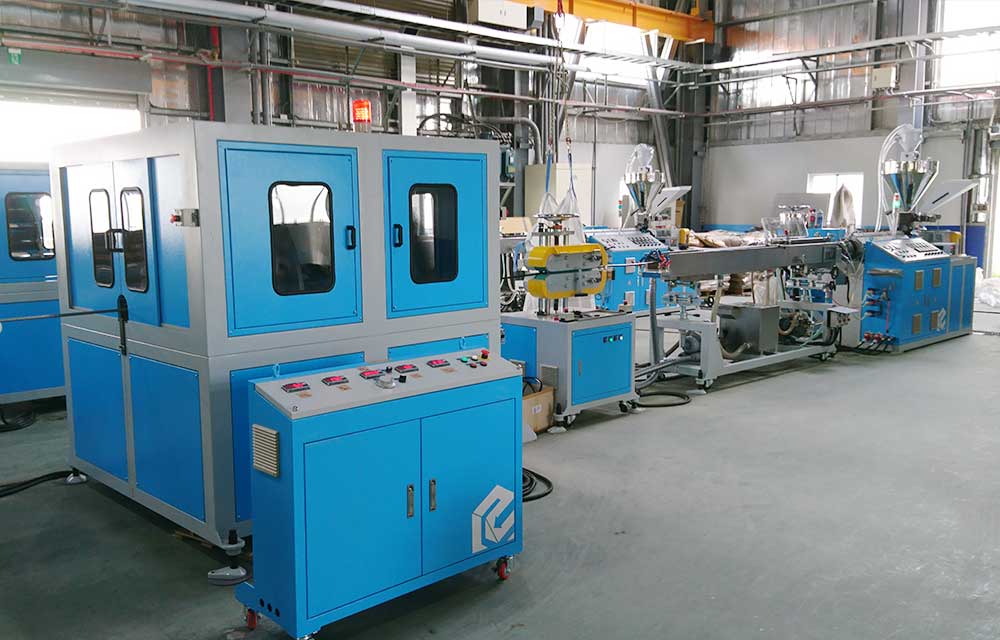 Not only do we solve customers' problems, but make improvements to the design of the reinforced hose machine line that enhances the stability under high-speed rotation. During production, the yarn is evenly covered in the tube, making the covered yarn pipeline more resistant to pressure.
The reinforced hose machine line allows customers to choose between 12 yarns and 16 yarns from left to right. The covered yarn is not easy to fracture at high-speed, which keeps the quality and efficiency under control. Also, the machine includes a guillotine pneumatic cutter that cuts the cross-sections flat. The machine equipped with a protective mechanism is to ensure user safety during production.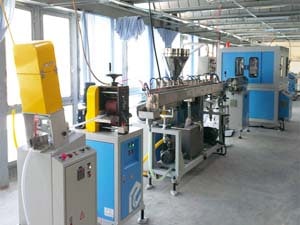 Reinforced Hose Extrusion Machine Line Send Products Inquiry According to the customers' required capacity, we provide EMS-45, EMS-65, EMS-75 single screw reinforced hose extrusion machine lines with an output of 10 ~ 100kg / hr. Extruded 1/2 "~ 2" covered yarn tube. The finished products are mainly used in, agriculture, ...
READ MORE…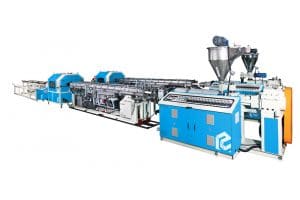 pipe Extrusion Machine Line The pipe extrusion line uses materials such as PVC, HDPE, LDPE, PE, PP, ABS, PS, PC and PMMA to extrude products in accordance to market needs and the characteristics of the plastic materials. Send Products Inquiry ...
READ MORE…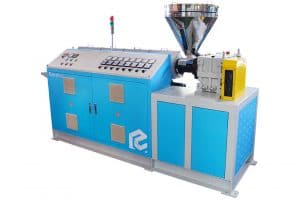 SINGLE SCREW EXTRUDER MACHINE We provide EMS-15 ~ EMS-200 different models of single screw extruder for customer needs. Send Products Inquiry FEATURES PVC counter rotating twin extruder available in sizes of EMD-65, EMD-90 and EMD-130 for profile and compounding, output ...
READ MORE...
Send Products Inquiry to Us
To provide with better services, pleaser fill out the form below.