Reinforced Hose Extrusion Machine Line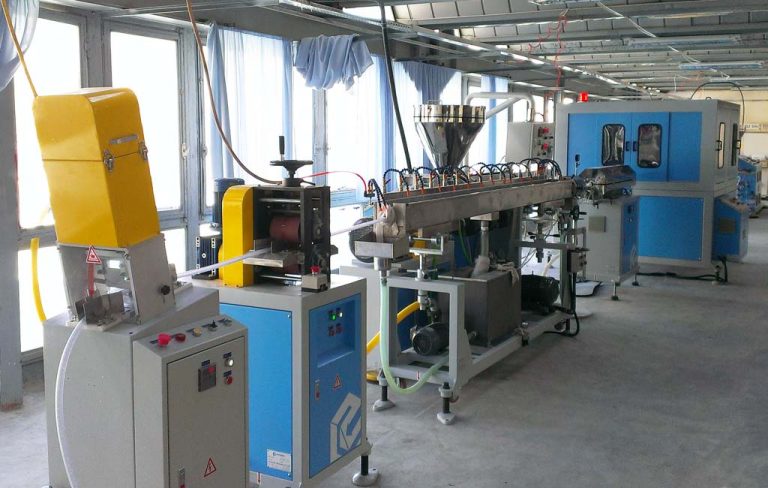 According to the customers' required capacity, we provide EMS-45, EMS-65, EMS-75 single screw reinforced hose extrusion machine lines with an output of 10 ~ 100kg / hr. Extruded 1/2 "~ 2" covered yarn tube. The finished products are mainly used in, agriculture, fisheries, construction, water transportation, gas, liquid, etc.
Our machine line provides a high-temperature oven to effectively remove water vapor. The design of the outer tube mold vacuum helps protect finished products from moisture damage during production. The reinforced hose machine line manufactured by Everplast is of excellent quality and is a hot-selling product in Algeria, Saudi Arabia, Israel, Guinea, Malaysia, China, etc.
Features of The Reinforced Hose Extrusion Machine Line:
1. The design of the protective cover ensures user safety.
2. Incorporation with the high-temperature oven, the left, and right diagonal yarns can be divided into 12 yarns and 16 yarns.
3. The guillotine pneumatic cutter cuts fast, and the cross-section is smoother.
4. The fluid in the tube can be seen from the exterior of the transparent hose.
Raw material: PVC
EMS-55 Reinforced hose extrusion machine line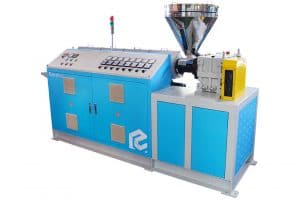 SINGLE SCREW EXTRUDER MACHINE We provide EMS-15 ~ EMS-200 different models of single screw extruder for customer needs. Send Products Inquiry FEATURES PVC counter rotating twin extruder available in sizes of EMD-65, EMD-90 and EMD-130 for profile and compounding, output ...
READ MORE...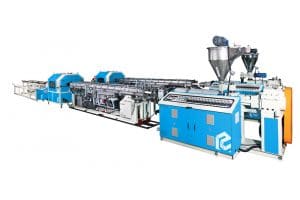 pipe extrusion machine The pipe extrusion machine uses materials such as PVC, HDPE, LDPE, PE, PP, ABS, PS, PC and PMMA to extrude products in accordance to market needs and the characteristics of the plastic materials. Send Products Inquiry FEATURES ...
READ MORE…
Send Products Inquiry to Us
To provide with better services, pleaser fill out the form below.