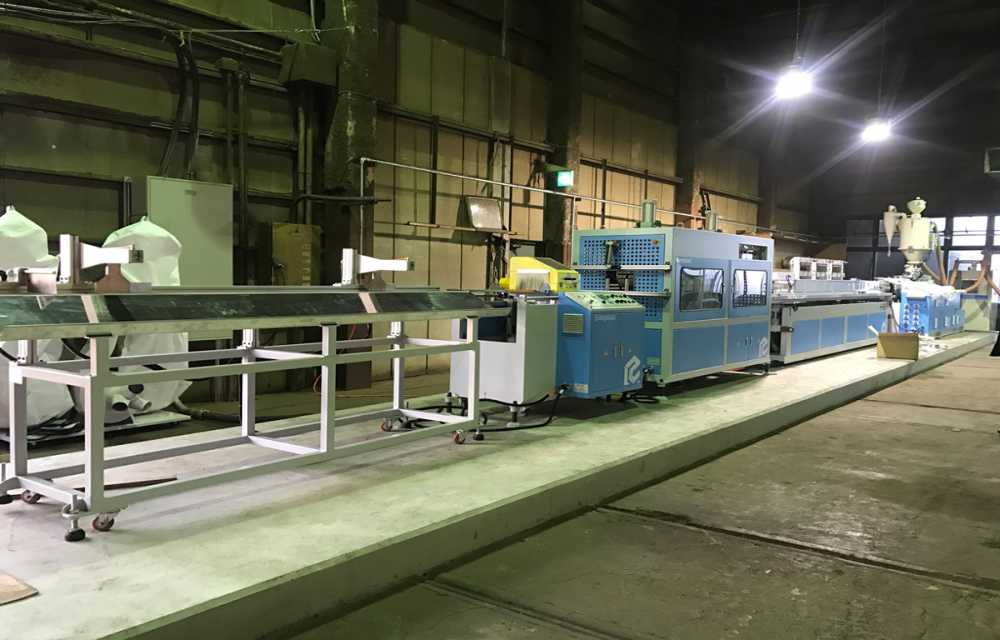 PE/PP WPC building materials have been used more and more widely in recent days, especially in outdoor public places, such as parks/hillside plank roads/trash bins/stack fences, swimming pool…etc. make the entire city's more beauty and add a strong Warm breath for exterior design. Everplast provides professional and stable production equipment and solutions for PE/PP WPC in this field.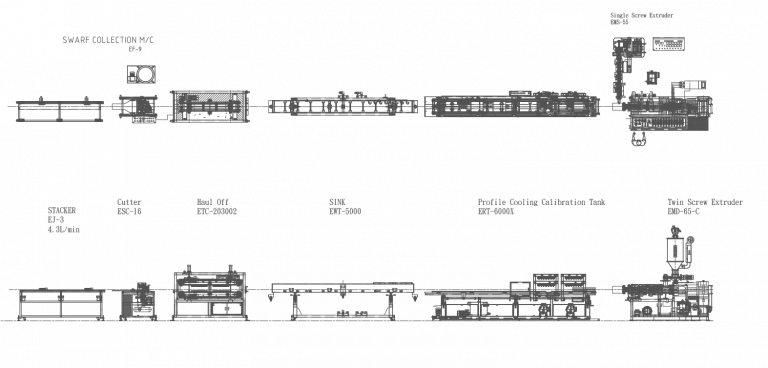 Everplast provides customized production line equipment such as EMD-65/EMD-75/EMD-90 for the applicability of various product sizes, and can also provide suitable WPC mold design to achieve better cooling efficiency and product stability .
Secondly, we can also provide co-extrusion design solutions, so that the final product has better weather resistance and durability.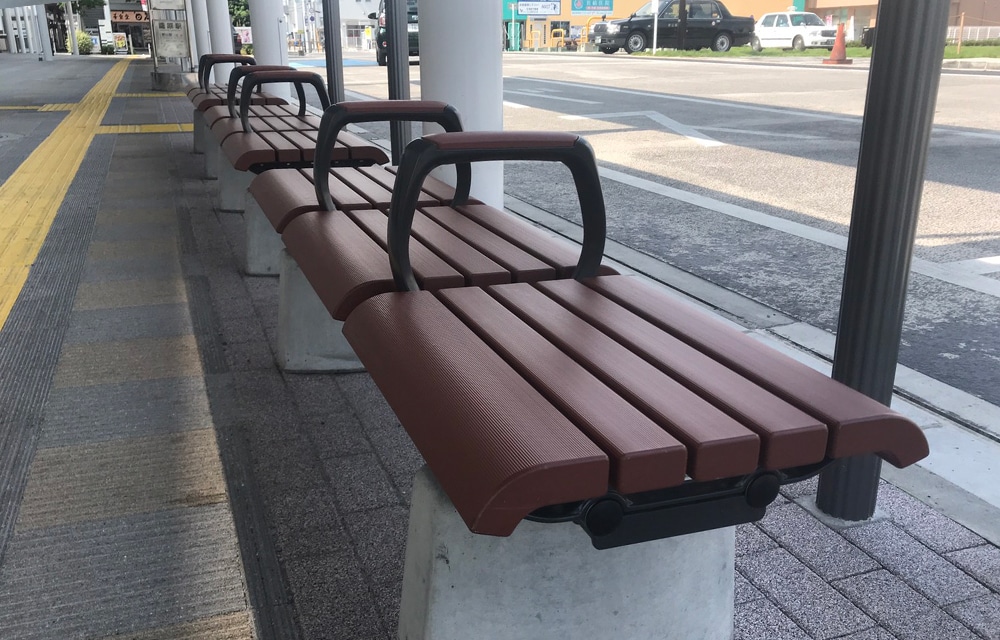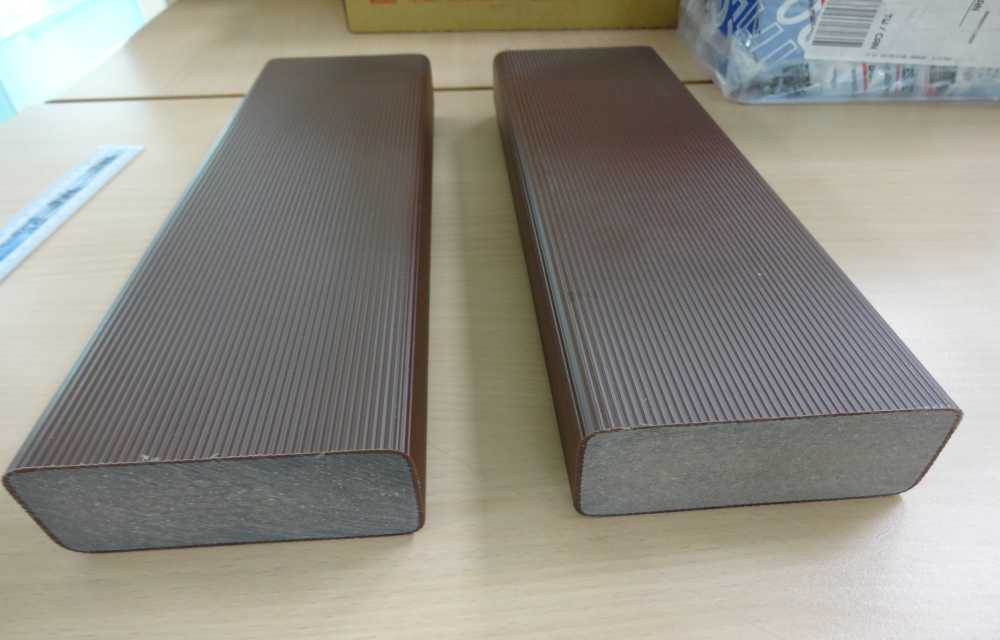 Everplast not just provides Extrusion line equipment, but also a complete plant solution, from WPC mixer system, WPC compound line to the final surface treatment such as Sanding machine, brush machine and embossing machine. Furthermore, Everplast will use & choose more wear resistance design for the screw & barrel which can prolong the using life time of the screw barrel and save the future production cost for customers.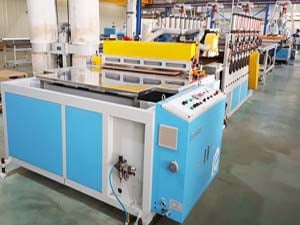 WPC Foam Board Machine Line The WPC foam board extruding machine line adopts an EMD-110 parallel twin-screw extruder. The output reaches 200~400kg/hr (the actual output varies depending on the formula or product size), which can produce finished products with the width of L2440xW1220xT18mm, mainly use for interior wall panels and ...
READ MORE…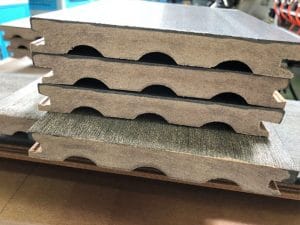 EMD-75+EMS-45 WPC Machine Line Testing EMD-75+EMS-45 WPC Machine Line in Czech location: Czech Last month, customer from Czech Republic came to test the EMD-75 + EMS-45 WPC machine line. The customer is a large manufacturer of WPC building material in Czech Republic, and has its brand of building materials. EVERPLAST ...
READ MORE…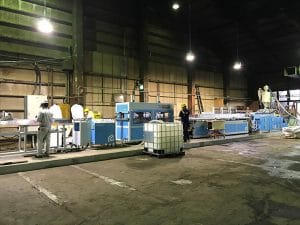 WPC Extrusion Line Testing WPC Extrusion Line in Japan location: Japan Everplast successfully installed WPC Extrusion Lines in Japan. Everplast extrusion line is using EMD-75 75mm parallel type twin screw profile extruder with 80-100kg/hr for WPC profile product. The buyer would like to use WPC product as decking. Everplast is ...
READ MORE…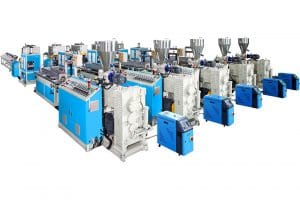 WPC Extrusion Machine Line Our new generation high-level WPC extruder can produce products close to real wood grain color as well as proceeding double layered co-extrusion at the same time. The wood products are more suitable for the outdoor climate ...
READ MORE…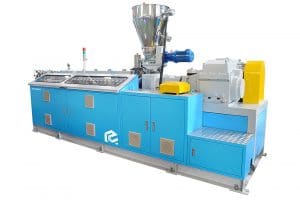 Parallel Type Twin Screw Extruder Machine We provide the EMD-65 ~ EMD-130 parallel twin-screw extruder of different models for customer needs. Send Products Inquiry FEATURES PVC counter rotating twin extruder available in sizes of EMD-65, EMD-90 and EMD-130 for profile ...
READ MORE…
Send Products Inquiry to Us
To provide with better services, pleaser fill out the form below.