Fruit Net Making Machine Line with on-line Flat Knot Machine
Testing EM-NT55 Fruit Net Making Machine With On-Line Flat Knot Machine in Russia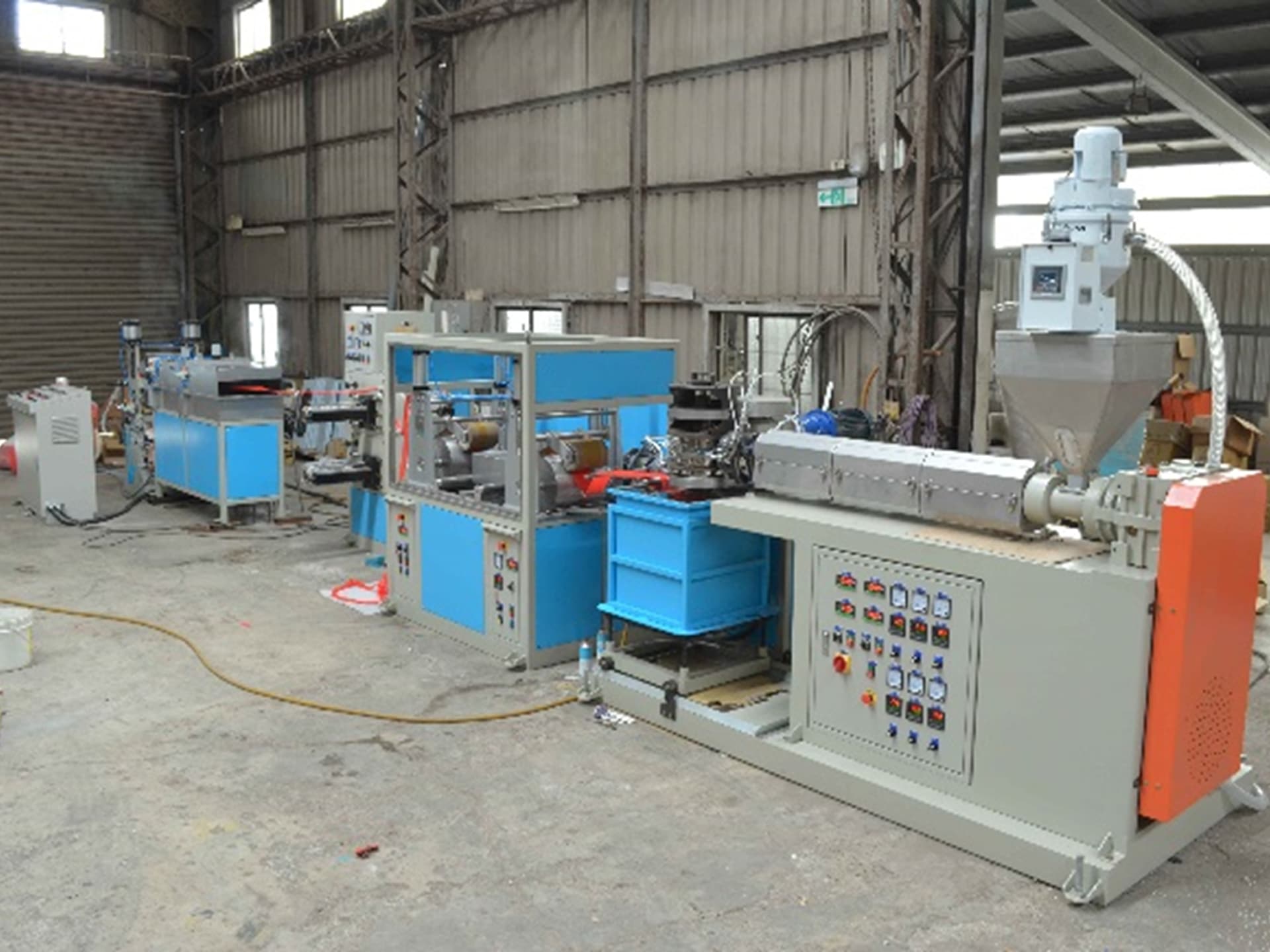 Everplast just install one fruit net making machine line with special on line flat knot machine unit for our new customer in Russia.
The customer produce PE/PP/EVA fruit net, Everplast provided the quality fruit net extruder making line with output at 30kgs per hour, line speed around 20M /Min. with special on line flat knot machine unit in order to meet the customer special requirement, especially for the on line flat knot machine unit, which can be combined with the fruit net extruder machine line, fully automatic online design, its characteristics not only save manpower, it also solves the problem that the net is generally easy to twist after knot flatting. This new design is going knot flatting skill into a new era and field, is a technically successful research and development. The fruit net after knot flatting can make the packaged fruits or vegetables not easily damaged by the net knots. The exquisiteness of the finished product of the packaging net has been greatly improved.
Fruit Net Making Machine Line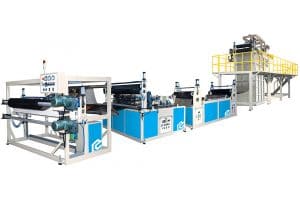 PLASTIC NET MAKING MACHINE LINE We provide a variety of different applications of plastic net making machine, that includes fruit nets, fence net(Mono-Oriented Net), agricultural buildings to protect networks (Bi-Oriented Net), filters and water resource management...etc. Send Products Inquiry FEATURES ...
READ MORE…
Send Products Inquiry to Us
To provide with better services, pleaser fill out the form below.