EMS-75 High Speed PVC Medical Tube Machine Line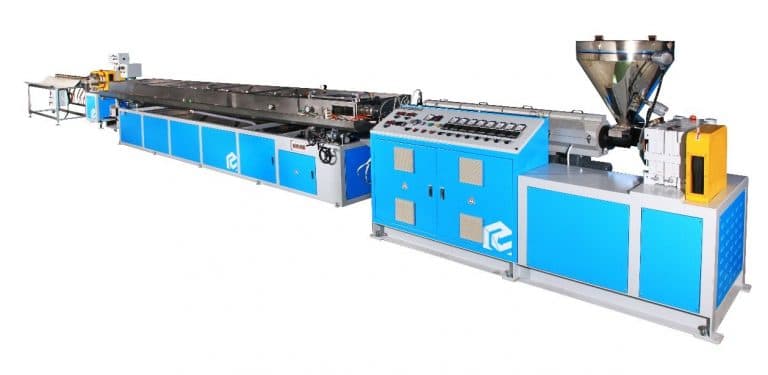 In recent years, Everplast has invested in the development of professional medical extrusion machinery. In this regard, Everplast has also received enthusiastic response and satisfaction. Customers' "repurchase" is an affirmation of our products. Last month Everplast has successfully assisted customers to install a second high-speed EMS-75 PVC medical tube machine line, combined with a laser gauge, online inspection and monitoring of the outer diameter size.
The PVC medical tube machine line has a stable tolerance and can be controlled within ±0.05mm. Also, the high-speed medical tube model has a production speed of 3 times that of the conventional traditional medical extrusion machine line and OD2.4mm medical tube. The output can reach 100m/min, and it is equipped with a special design tank, which can effectively cool the products with different pipe diameters and increase the practicality of the machine.


Material: PVC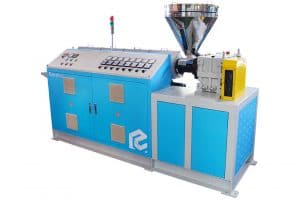 SINGLE SCREW EXTRUDER MACHINE We provide EMS-15 ~ EMS-200 different models of single screw extruder for customer needs. Send Products Inquiry FEATURES PVC counter rotating twin extruder available in sizes of EMD-65, EMD-90 and EMD-130 for profile and compounding, output ...
READ MORE...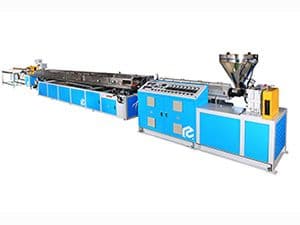 MEDICAL TUBE MACHINE LINE Everplast Taiwan has many different kinds medical tube extrusion line for meeting different requirement, EMS-35, EMS-45, EMS-65, EMS-75 and others, Everplast's machine can be for the different raw material (PVC/PE/TPU/PP/POE/EVA/FEP/PEEK…) for meeting different customer's requirement. Send ...
READ MORE…
Send Products Inquiry to Us
To provide with better services, pleaser fill out the form below.