Testing Fruit Net Machine Line in Kenya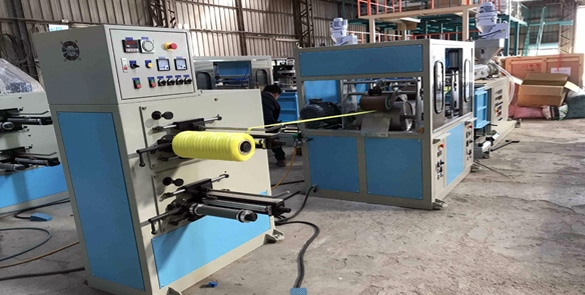 The African customers of Everplast / E-Plast Machinery's secondary repurchase used to focus on blown bags & paper bag packaging products. Due to the government's plastic restriction law, the company is facing the pressure of transformation, so it will gradually invest in the production of net products Manufacturing gradually replaced the plastic bag production line.
Taiwan Everplast / E-Plast Machinery's fruit net making machine, the extruded net product, it can be used to package fruits, vegetables, seafood, flowers, toys, beverages… etc., instead of disposable plastic bags, reduce environmental pollution.
The EMS-NT-55 fruit netting machine designed by Everplast Machinery has a small size machine, which greatly saves the space of the customer's factory area. In addition, depending on the loading application of the extruded finished product, different raw material formula ratios can be used for extrusion, for the fruit net part , We provide customers with a unique ratio of HDPE+LDPE raw material formula to extrude, the raw material passes through the extruder speed, the thickness of the finished wire is average, its special precision rotating die head design, plus the mold temperature is properly controlled, and the stable extraction speed is used to make the output Stable discharging. Another customer can choose and purchase an automatic net bag bottom sealing machine, which uses high temperature heating to form a single side bottom sealing, and the whole machine is automated production, which is deeply loved by customers.
Taiwan Everplast always prioritizes your needs and continuously innovates and designs. It is your trustworthy manufacturer of all-round technical machinery and equipment!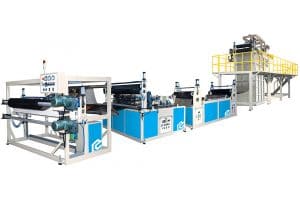 PLASTIC NET MAKING MACHINE LINE We provide a variety of different applications of plastic net making machine, that includes fruit nets, fence net(Mono-Oriented Net), agricultural buildings to protect networks (Bi-Oriented Net), filters and water resource management...etc. Send Products Inquiry FEATURES ...
READ MORE…
Send Products Inquiry to Us
To provide with better services, pleaser fill out the form below.