EMS-15 Guide Wire Extrusion Line
Testing EMS-15 Guide Wire Extrusion Line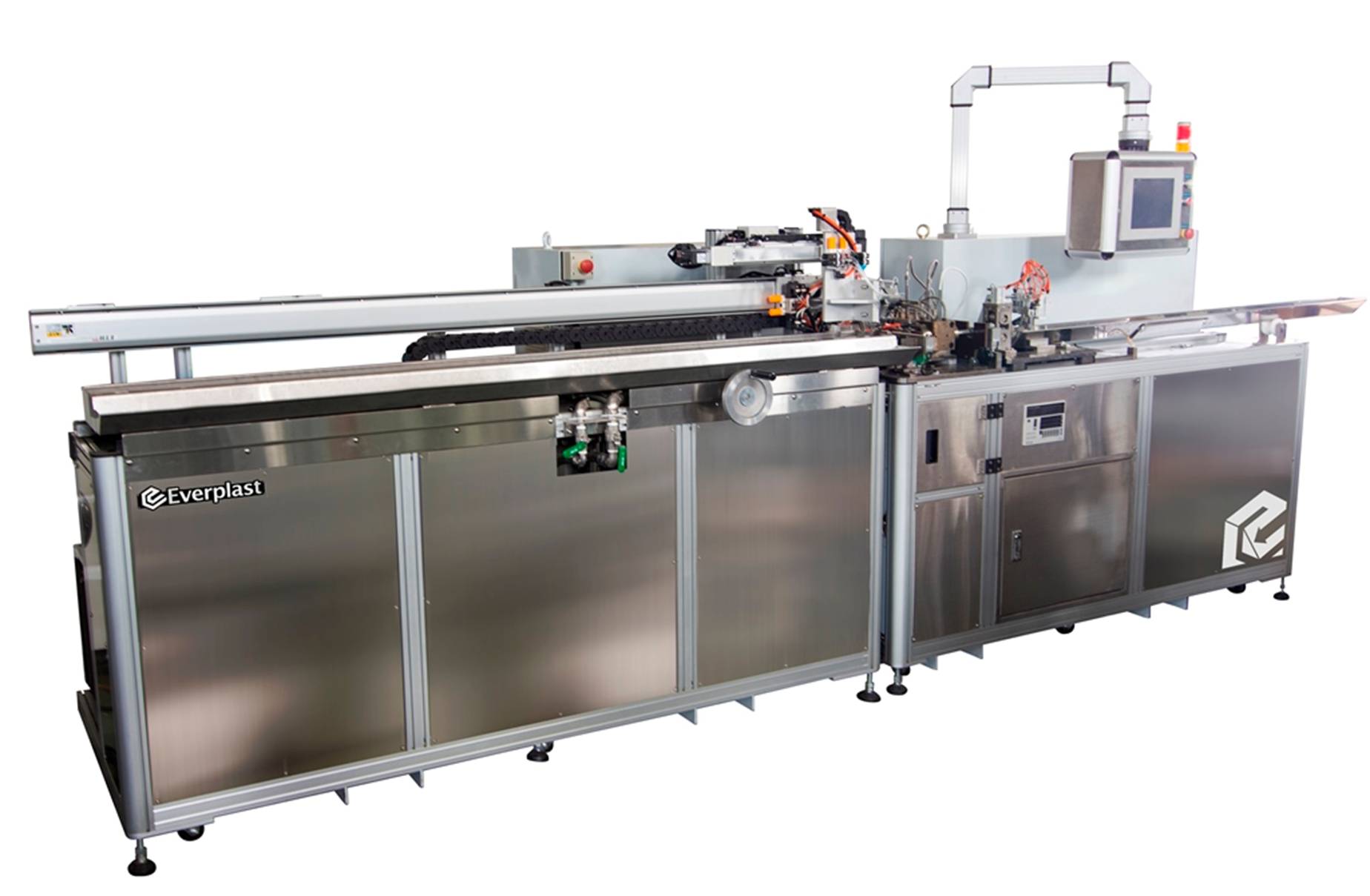 Everplast has successfully installed a heart guide wire production line for our customer.
The heart guide wire production line is a high-level medical extrusion production line developed by Everplast for top medical product customers.
The heart is one of the most important organs in the human body, and the guide wire is the pioneer in cardiac catheterization, which tells its importance.
The extrusion process of the guide wire is to coat the surface of the nickel-titanium alloy core wire with plastic. The core wire has fixed diameter and variable diameter specifications, and the tail end has various shapes. The diameter of the finished product is less than 1mm. How to place the core wire in the center of the guide wire while taking into account the roundness of its appearance is the key to the design of the extrusion equipment.
The guide wire extrusion production line developed by Everplast is equipped with a simple mechanical design, and has the following characteristics:
– The whole machine is made of stainless steel and other medical-grade materials suitable for guide wire production.
– Precision gear metering pump made in Japan can provide stable output.
– Servo driving devices, precision gripper retrieving, and sliding table feeding device.
– The photoelectric switch from a Japanese electric manufacturer can detect the product position accurately, and trigger or release the action correctly.
– The touch-type HMI + PLC control system of a Japanese manufacturer can provide access to more than 100 sets of production recipes and automatically record production parameters.
– The Japanese-made laser diameter measuring device is used to measure the diameter change of the core wire and detect the size of the wire diameter. It can detect and warn if the wire diameter is abnormal.
– Automatic picking device to save labor operation time.
– Easy screw and die design change and maintenance design, which also can save labor time and cost.
– Equipped with finished product testing equipment, it is convenient for producers to check product quality instantly.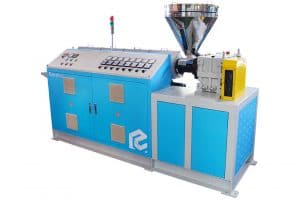 SINGLE SCREW EXTRUDER MACHINE We provide EMS-15 ~ EMS-200 different models of single screw extruder for customer needs. Send Products Inquiry FEATURES PVC counter rotating twin extruder available in sizes of EMD-65, EMD-90 and EMD-130 for profile and compounding, output ...
READ MORE...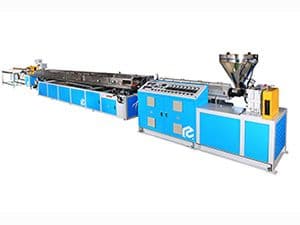 MEDICAL TUBE MACHINE LINE Everplast Taiwan has many different kinds medical tube extrusion line for meeting different requirement, EMS-35, EMS-45, EMS-65, EMS-75 and others, Everplast's machine can be for the different raw material (PVC/PE/TPU/PP/POE/EVA/FEP/PEEK…) for meeting different customer's requirement. Send ...
READ MORE…
Send Products Inquiry to Us
To provide with better services, pleaser fill out the form below.