PE Synthetic Wood Extrusion Line
Testing PE Synthetic Wood Machine Line in Saudi Arabia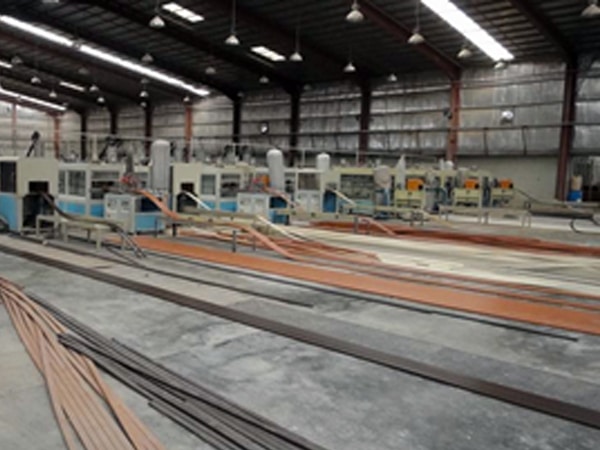 With more than 20 years experience in this filed, we, Everplast see ourself as a reliable partner. As the leader of extrusion industry, we have successfully installed more than 24 PE synthetic wood extruder in Saudi Arabia since 2005, including 65mm, 75mm, 85mm and 100mm single screw extruder. The synthetic wood material is be made from wasted film, bottle..etc. The completed products usually are used in construction such as roof, fence, chair… Overall, Everplast has sold more than 35 machines in Middle East, specifically for synthetic wood production. In comparison with products made from WPC material, the advantages of PE/PVC synthetic profile products are not only the cheaper equipment cost but also the simpler producing processes; moreover,they maintain the same qualities.
set up date: from 2005
PI/PH: 1PI05013/1PH05032
EPE Recycle Plastic Timber Machine Line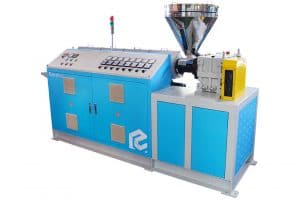 SINGLE SCREW EXTRUDER MACHINE We provide EMS-15 ~ EMS-200 different models of single screw extruder for customer needs. Send Products Inquiry FEATURES PVC counter rotating twin extruder available in sizes of EMD-65, EMD-90 and EMD-130 for profile and compounding, output ...
READ MORE...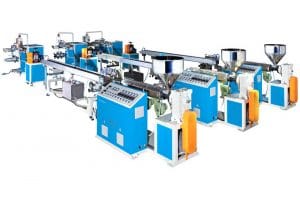 PROFILE EXTRUSION MACHINE LINE Everplast Profile Extrusion Machine Line can produce plastic products that can be applied in a wide range of industries, including building materials, stationery, furniture, medical equipment, and home appliances, etc. Everplast offers a complete line of ...
READ MORE...
Send Products Inquiry to Us
To provide with better services, pleaser fill out the form below.