Precision Guidewire machine line
Everplast has successfully installed a heart guide wire production line for our customer.
The heart guide wire production line is a high-level medical extrusion production line developed by Everplast for top medical product customers.
The heart is one of the most important organs in the human body, and the guide wire is the pioneer in cardiac catheterization, which tells its importance.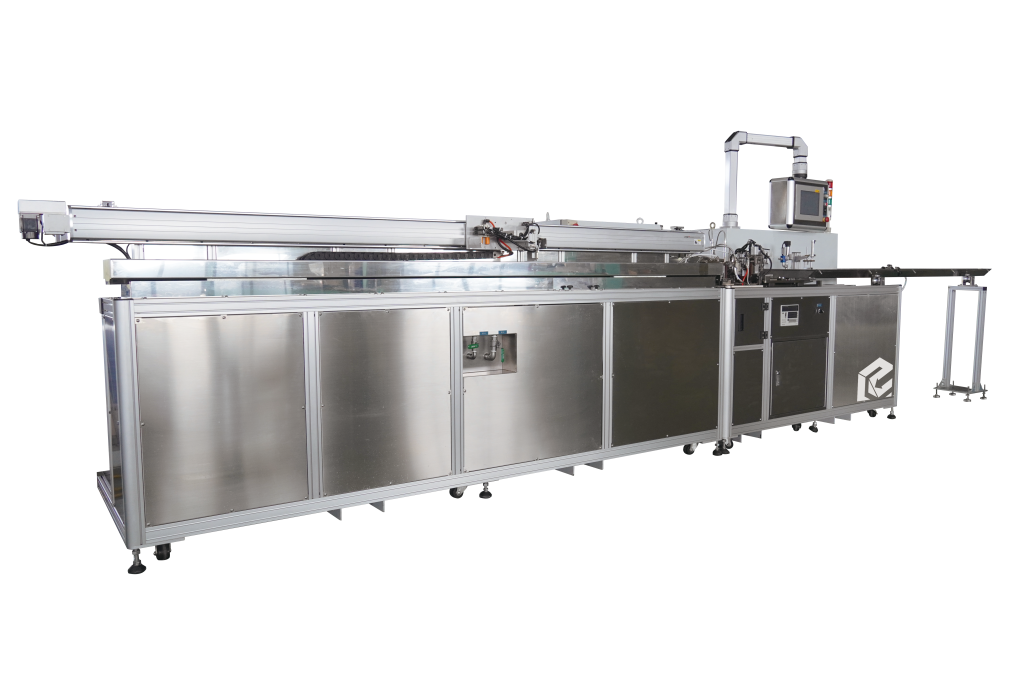 The extrusion process of the guide wire is to coat the surface of the nickel-titanium alloy core wire with plastic. The core wire has fixed diameter and variable diameter specifications, and the tail end has various shapes. The diameter of the finished product is less than 1mm. How to place the core wire in the center of the guide wire while taking into account the roundness of its appearance is the key to the design of the extrusion equipment.
SEND PRODUCTS INQUIRY TO US
To provide with better services, pleaser fill out the form below.