We provide air cutter for customer needs.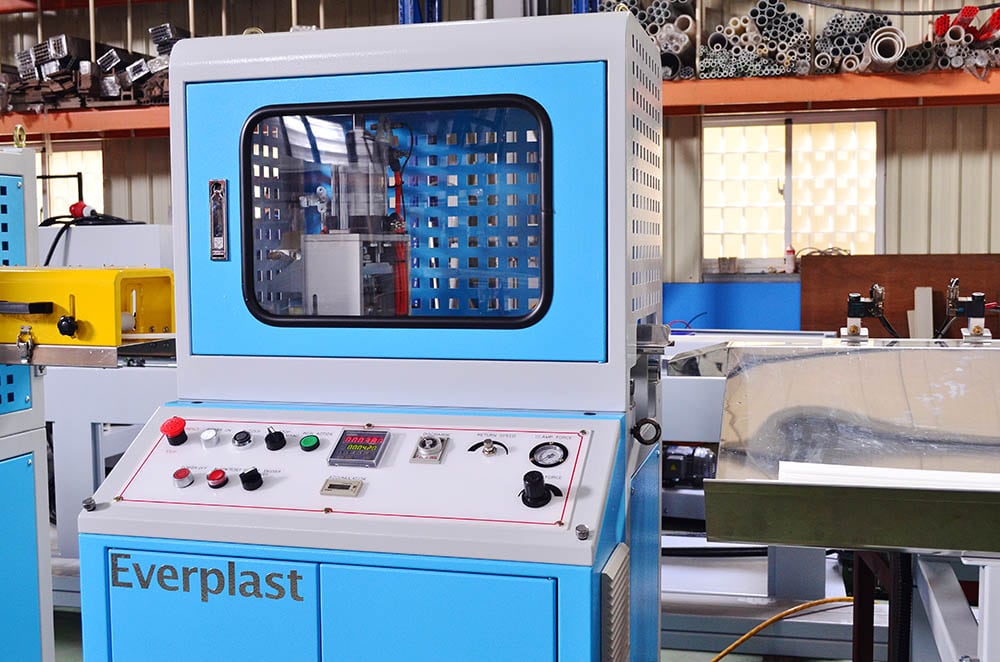 The air cutter, cutting force is 150 kgs, and the cutting diameter is (W) 20mm or 50 x (T) 2mm (MAX).

Cutting surface areas range from 100mm x 100mm of the ESC series to the 1200mm x 80mm of the EKC1200 series, with varying designs to fit different cutting requirements.
Specifications for the ESC Series Are:
Max. Cutting Speed: 20 times / min
Cutting Tolerance: +/- 1mm
Cutting Verticality: 0.3/100mm
Blade Speed: 3400 rpm
Specifications for the EFC Series Are:
Max. Cutting Speed: 35 times / min
Cutting Tolerance: +/- 0.2mm
Cutting Verticality: 0.3/100mm
Blade Speed: 3400 rpm
Specifications for the EKC Series Are:
Cutting Tolerance: +/- 0.2mm
Max. Work Area: (H)80mm x (W)1200mm