Haul Off Unit Machine With
Air Cutter
We provide ETAC haul off unit machine with air cutter for customer needs.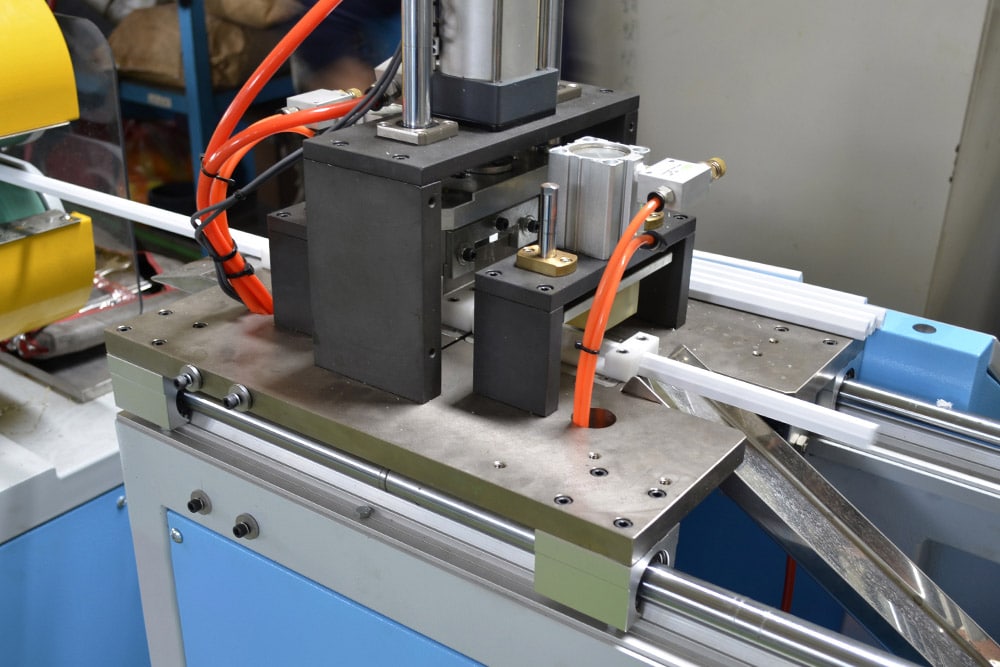 Unit pulling force for the various series ranges from 200KGS to 6000KGS.
Line speed is adjustable from 0.1M/MIN to 100M/MIN, and high-sensitivity clamps effectively meet the needs of every type of products.
Auto pressure balance system responds to varying shapes of products to avoid production shutdowns when processing product sizes are changed.
Microcomputer counter can be used to set the length of products and count the quantities of products.
Design of the large Haul-Off machine includes thick, hardened glass sliding doors which provide a clear view of the production process with a high degree of safety. They also facilitate easy maintenance and repair.
Compound tracks use UHMW-PE with outstanding wear resistance and minimal pollution, and rubber caterpillars are specially flush designed for easy replacement.