EMD-130 PVC Compound Extrusion Line With PVC Mixer System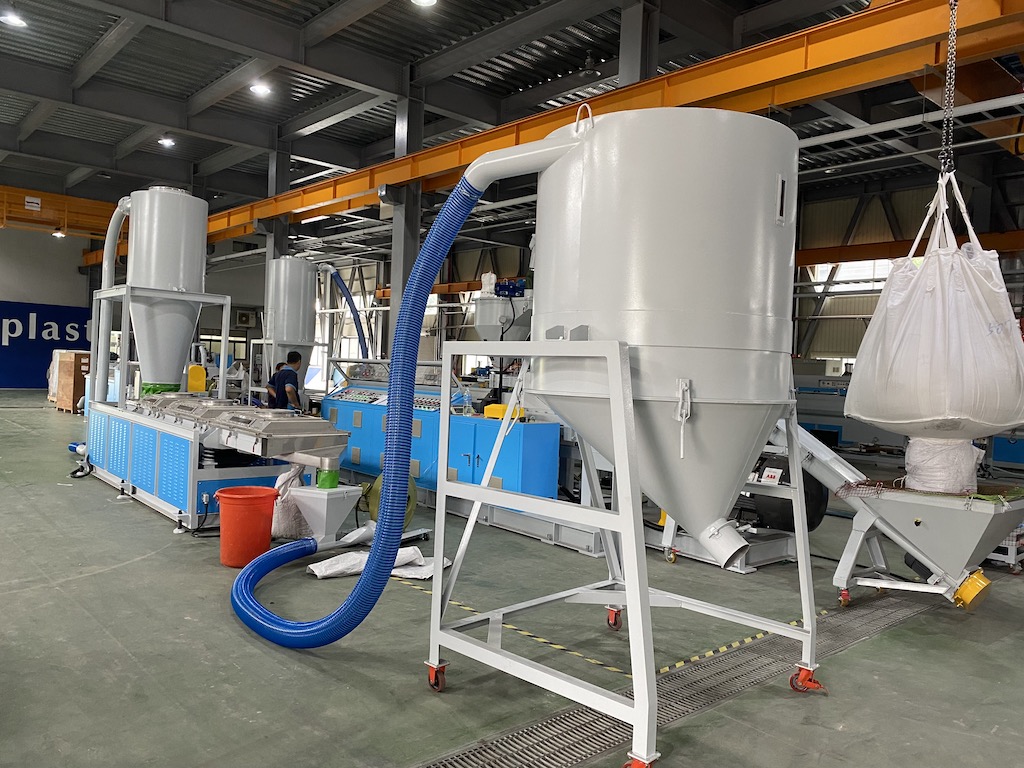 Everplast has a great chance to cooperate with our new South African customer for supplying the hot-selling EMD-130 PVC compound extruder line with PVC mixer system.
Originally the SA customer already has the other PVC compound lines for production, but considering requiring bigger output capacity and machine function, finally, they choose Everplast as a reliable machine partner.
The main application of this EMD-130 PVC compound extruder line is to compound the raw material of PVC injection shoes, and after the testing, Everplast could reach the required output of around 700kg/hr to 1000kg/hr which is quite satisfactory with this testing result.
– Material: Soft PVC blended PVC powder
– Application: For compound the raw material of PVC injection shoes 
– Feature: To let the customer have table production is always Everplast's target. The EMD-130 PVC compound extruder has an easier operation and can let the operator do the material clean easily after stopping the machine. Especially for the soft PVC material have a sticky issue, Everplast does design better cooling devices for the die face cutter and vibrator machine. Most important is Everplast also follows the customer's PVC material formulation to plan the suitable feeding system for PVC mixer which can save more time and man power and reach more output requirements. 
– Output, line speed: 700kg/hr to 1000kg/hr ( for soft PVC material)
EMD 75 PVC Compound150 300kg hr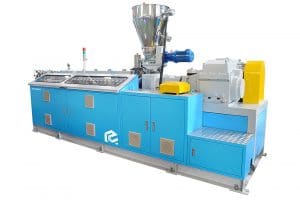 Parallel Type Twin Screw Extruder Machine We provide the EMD-65 ~ EMD-130 parallel twin-screw extruder machine of different models for customer needs. Send Products Inquiry FEATURES PVC twin screw extruder available in sizes of EMD-65, EMD-90 and EMD-130 for profile ...
READ MORE…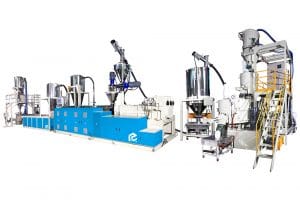 COMPOUNDING & PELLETIZING SYSTEM All compounding & pelletizing system incorporate proven process engineered feed screw designs with optional venting, side feeding and complete process feed systems for volumetric, gravimetric weigh blending or starve feeding of the materials provided as required ...
READ MORE…
Send Products Inquiry to Us
To provide with better services, pleaser fill out the form below.