PVC Trunking Machine Line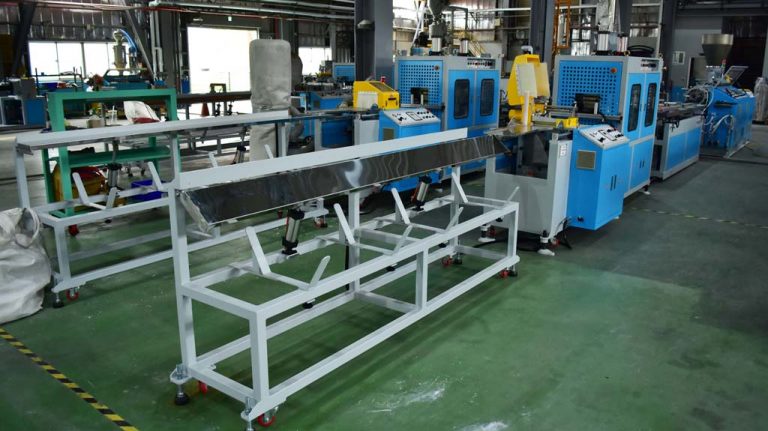 Taiwan Everplast PVC trunking extrusion machine line sold in Thailand, Japan, Russia, Greece, Vietnam, Mexico, Fiji, Malaysia, etc. is equipped with EMD-65 parallel or EMD-55-C Conical twin-screw extruder. The extruded product size ranges 15mm (width) x 9mm (height) to 100mm (width) x 100mm (height), depending on the product size and raw materials, the output is approximately 60 ~ 120KG / HR.
Trunking is primarily used for organizing power and data cable.
After the PVC raw material is melted through the screw tube and the high-temperature control system, the liquid flows to the mold pipe to be formed and shaped by the profile vacuum water cooling tank achieving stability. To customers' needs, we design small wire trunking, providing customized mold, its haul off unit and saw cutter adopt a unique dual-out machine track method to reach co-extrusion (four-out)
Material: PVC
PVC Trunking Extrusion Machine Line Turnkey Project
EMD-65 PVC Trunking Extrusion Machine Line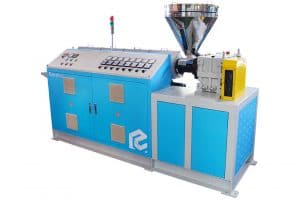 SINGLE SCREW EXTRUDER MACHINE We provide EMS-15 ~ EMS-200 different models of single screw extruder for customer needs. Send Products Inquiry FEATURES PVC counter rotating twin extruder available in sizes of EMD-65, EMD-90 and EMD-130 for profile and compounding, output ...
READ MORE...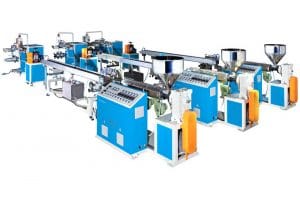 plastic PROFILE EXTRUSION MACHINE LINE Everplast plastic profile extrusion machine line can produce plastic products that can be applied in a wide range of industries, including building materials, stationery, furniture, medical equipment, and home appliances, etc.Everplast offers a complete line ...
READ MORE...
Send Products Inquiry to Us
To provide with better services, pleaser fill out the form below.