EMRP-85 Recycled Pelletizing Line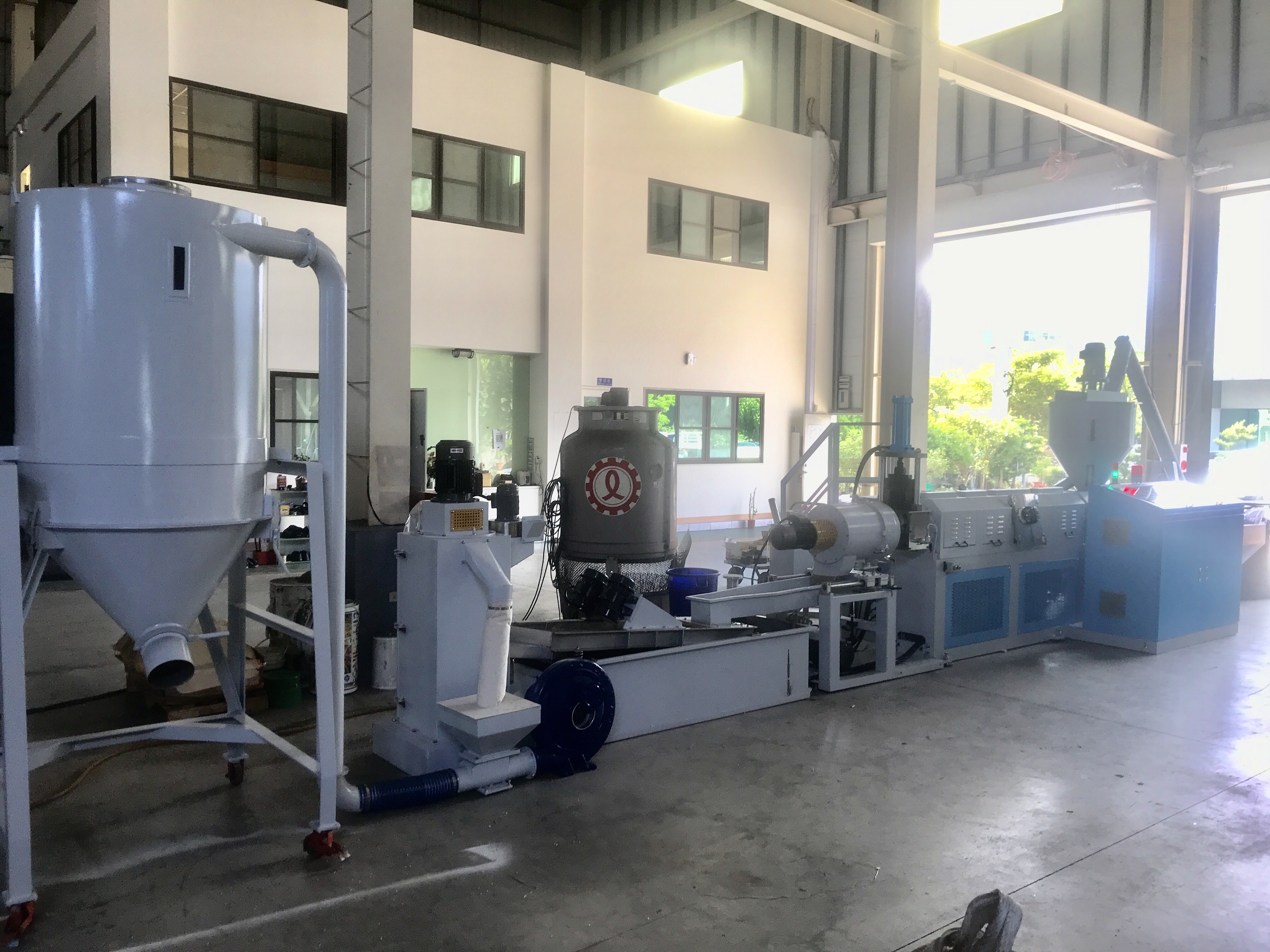 Everplast has recently completed the installation of PE/PP recycled resin pelletizing machine line for 180~250 KG/HR for our Mexico customer. The customer has bought a couple of profile extrusion lines and keeps investing in a recycle line for their factory's own use. They found Everplast have the best tailor to their needs and is a trustable partner for cooperation.
Everplast provides the best quality PE/PP recycled resin solution for both Post-Industrial Resin (PIR) and Post-Consumer Resin (PCR) that become a part of environmental protection and circular economy development.
Everplast equips the hopper force-feeding to increase the output capacity and avoid material bridging in the extruder hopper. We have a good degassing system that eliminates moisture in recycled resin. It helps the better performance of recycled pellet/granulate.
The screen changer is also equipped for dirt filtering to secure stable production. A twin hydraulic cylinder type for a nonstop screen changer is also an option for customer demand.
A water ring dies face cutting is suitable to handle PP/PE sticky characteristics.
The customer is satisfied with Everplast extrusion machine's performance and keeps a mutual business relationship.
Everplast specializes in technology research and development, production capacity, and quality improvement, following market demand, in line with the multi-component characteristics of plastics and we are acknowledged by many customers around the world.

Material: PP/HDPE/LDPE
Application: Recycled material, recycled granulator
Feature: Water ring die face cutting
Output: 180~250kg/hr
EMD 75 PVC Compound150 300kg hr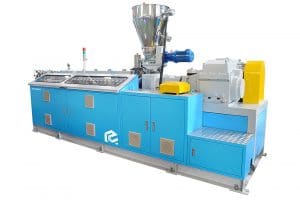 Parallel Type Twin Screw Extruder Machine We provide the EMD-65 ~ EMD-130 parallel twin-screw extruder machine of different models for customer needs. Send Products Inquiry FEATURES PVC twin screw extruder available in sizes of EMD-65, EMD-90 and EMD-130 for profile ...
READ MORE…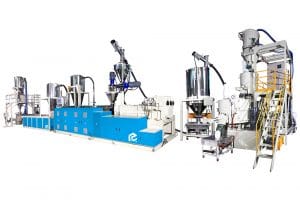 COMPOUNDING & PELLETIZING SYSTEM All compounding & pelletizing system incorporate proven process engineered feed screw designs with optional venting, side feeding and complete process feed systems for volumetric, gravimetric weigh blending or starve feeding of the materials provided as required ...
READ MORE…
Send Products Inquiry to Us
To provide with better services, pleaser fill out the form below.