3D Printing "cement"material
Everplast developed pellet extrusion 3D printer, breaking through the material limit, and printing "cement" material successfully for the first time!
The Tainan branch of Taiwan Everplast Machinery Co., Ltd. cooperated with C-Hub of Cheng Kung University this year to research cement-based 3D printing technology. Recently, there have been many achievements, and got affirmed by the Taiwan Design Research Institute.
It is expected to expand the machine specifications and print larger and more practical cement products!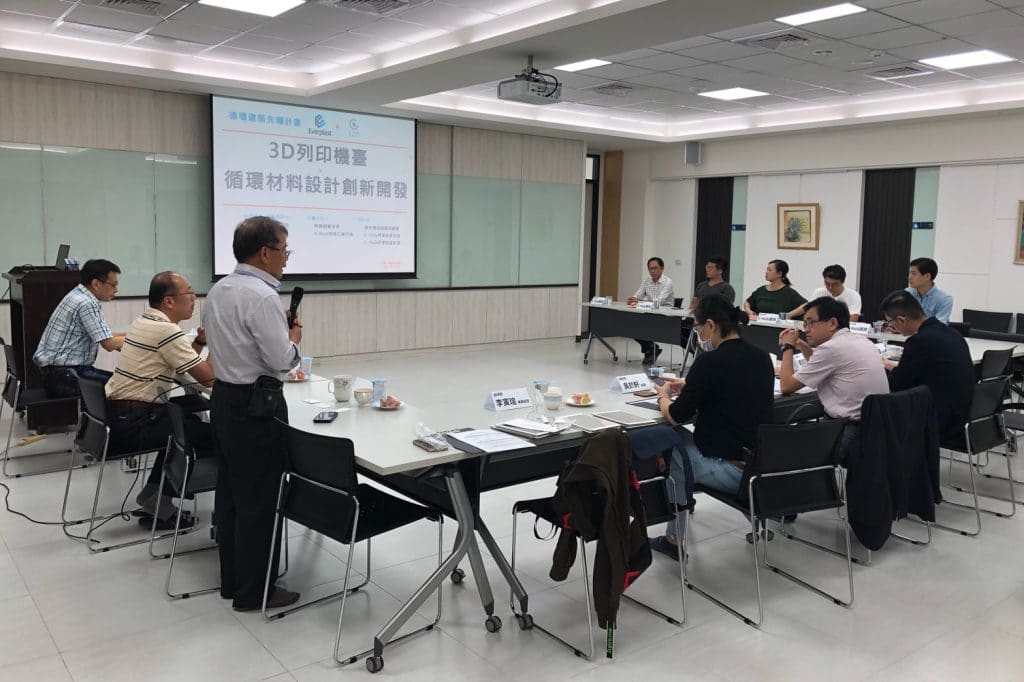 Cement 3D printing technology has been available abroad for many years, and major companies have also invested this technology in the construction industry, but few factories in Taiwan have invested in research and development. Everplast saw this business opportunity and actively expanded 3D Dept. It is expected that this technology will be used in Taiwan's construction industry, interior decoration, art design and other related industries in the future…
Everplast uses a plastic extrusion 3D printer to printing "cement-like" D-shaped structure, which can be made into decorative walls through different placements. The storage cabinets and large walls are both decorative and artistic effect. It's very suitable for building materials and interior decoration and special modeling.
In addition, we are also constantly experimenting with other feasible printing materials. For example, the topic of circular economy, which is very popular recently, uses recycled waste to make particles that can be used in the our's extruder system to convert these useless garbage into resources. The production cost and time spent are reduced while taking into account the protection of the environment.