Pellet Extrusion 3D Printer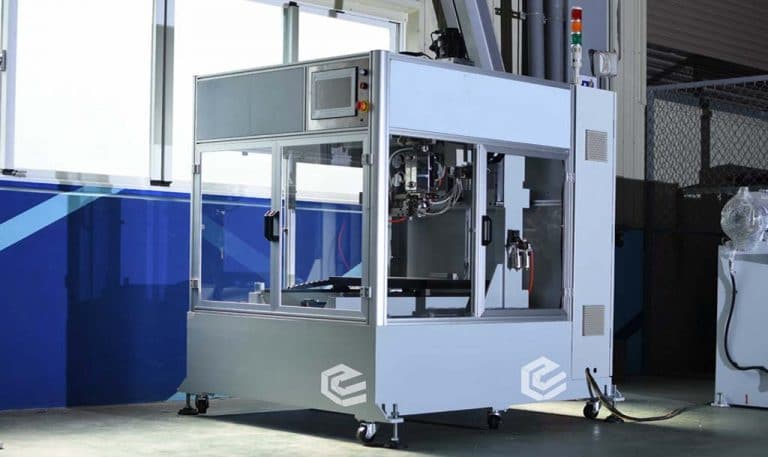 Everplast Machinery manufacture a 3D printer with plastic pallets. A printer with high speed, precision, and serviceability. The printer feed with plastic pallets directly to print the product, to improve the weakness of traditional printer which is using filament.
Everplast launch the 3D printer with plastic pallets, there's special design in pattern belongs to Everplast. The 3D printer is not only for the faster printing speed, but also the variety choice of plastic material. Application go wider, including auto parts, steel unit, special mold, accessories, and toys industries, etc. Especially the soft foaming filament that print for insole. Recently the usage of ABS/PC with glass fiber to print the first high impact canoe in Taiwan. In the future, will procced the small "Sea Hunter" for military use. Besides, Everplast print the cement-like D line structure unit which is for decoration special design in this new printer.
The size that available for 3D printer:
1. 300mm(L)× 300mm(W)× 300mm(H)
2. 400mm(L)× 400mm(W)× 300mm(H)
3. 1000mm(L)× 800mm(W)× 500mm(H)
4. 2000mm(L)× 800mm(W)× 600mm(H)
The Feature of 3D printer:
1. The variety choice of material in plastic pallets.
2. The printing speed is faster, it could decrease 30% to 70% of time.
3. The quality, performance and serviceability are good.
Send Products Inquiry to Us
To provide with better services, pleaser fill out the form below.