PVC Edge Band Extrusion Machine Line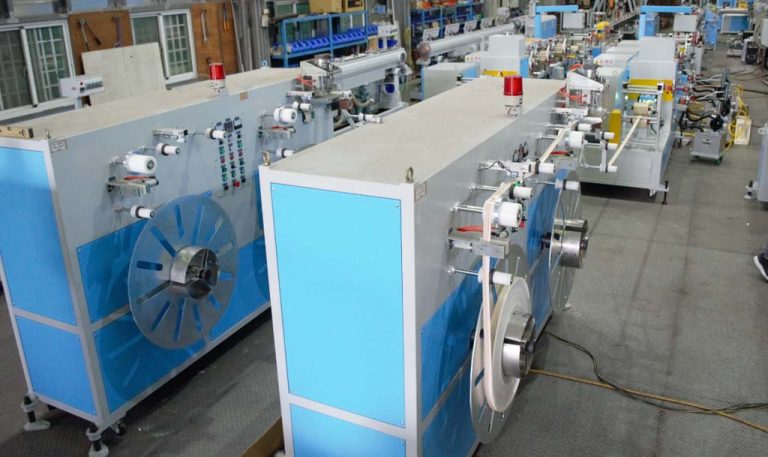 Everplast could offer our PVC edge band extrusion machine lines as per the expected machine output or raw materials, such as single screw or twin screw extruders. It could be ENS-65, EMS-75, EMS-85, EMS-100 single screw extruder, or EMD-52, EMD-55 conical twin screw extruder. Machine lines are compatible with various product width from 19 to 80 mm, and thickness from 0.5 to 3.0 mm. Machine output is around 30 to 80 kg/hr depending on the materials. The edge bands are used widely to the furniture and decoration industry.
Everplast could offer different designs of winders, such as dual-bobbin, four-bobbin, to meet the requests from customers. Everplast could offer various solutions for two-color, three-color printing machine line and embossing units to enhance printing effects and patterns as well. Because of the multi solutions, Everplast have sold our PVC edge band extrusion machine lines to many countries in the world, such as Iran, Mexico, Columbia, India, Thailand and Taiwan. Everplast do care about the performance and quality of our machine lines and it makes us reliable in building relationship with our customers.
The advantages of Everplast PVC edge band machine lines:
Everplast could customize printing patterns as per customer's requests and offer printing machine lines correspondingly.

Everplast could design and fabricate molds as per customer's drawing, and offer on-line printing/gluing/UV curing downstream to complete the production process.

Everplast could also offer embossing unit to enrich the variety of PVC edge bands.

Everplast equip a dual-bobbin or four-bobbin winder to make production continuously which help save time changing bobbins and reduce the waste of materials.
EMD 55 Edge Band Machine Line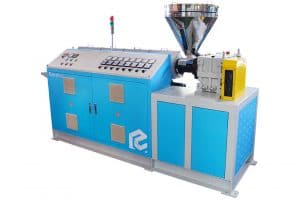 SINGLE SCREW EXTRUDER MACHINE We provide EMS-15 ~ EMS-200 different models of single screw extruder for customer needs. Send Products Inquiry FEATURES PVC counter rotating twin extruder available in sizes of EMD-65, EMD-90 and EMD-130 for profile and compounding, output ...
READ MORE...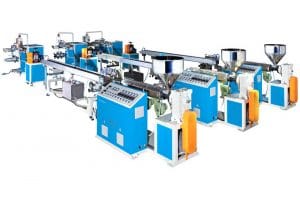 PROFILE EXTRUSION MACHINE LINE Everplast Profile Extrusion Machine Line can produce plastic products that can be applied in a wide range of industries, including building materials, stationery, furniture, medical equipment, and home appliances, etc. Everplast offers a complete line of ...
READ MORE...
Send Products Inquiry to Us
To provide with better services, pleaser fill out the form below.