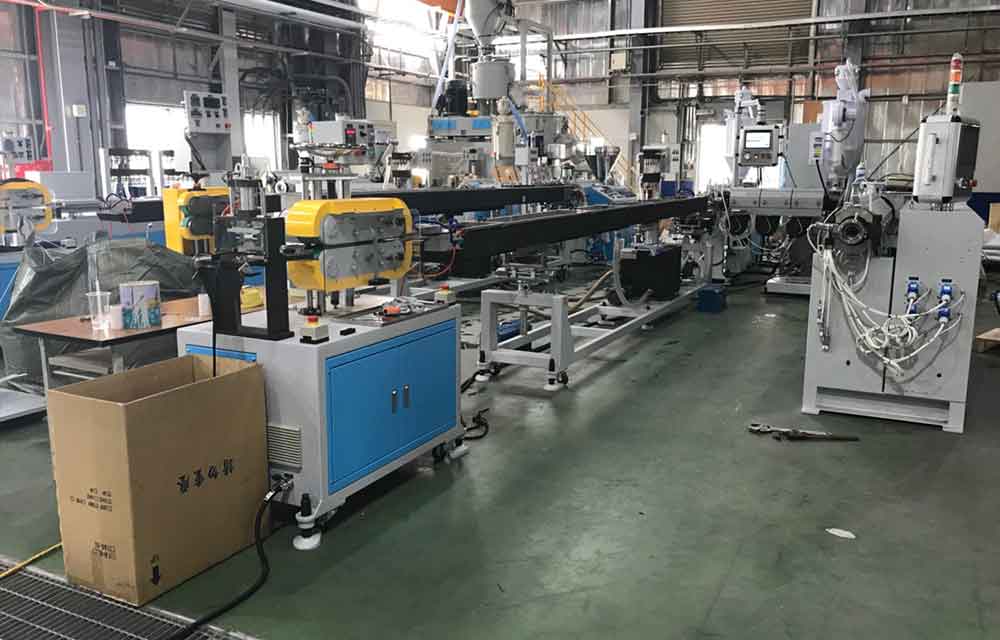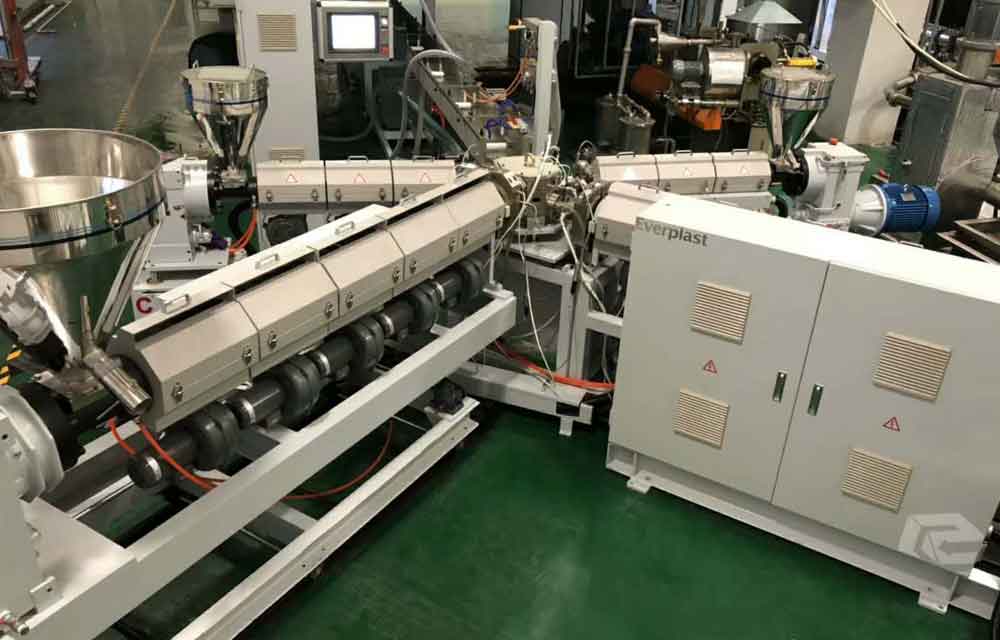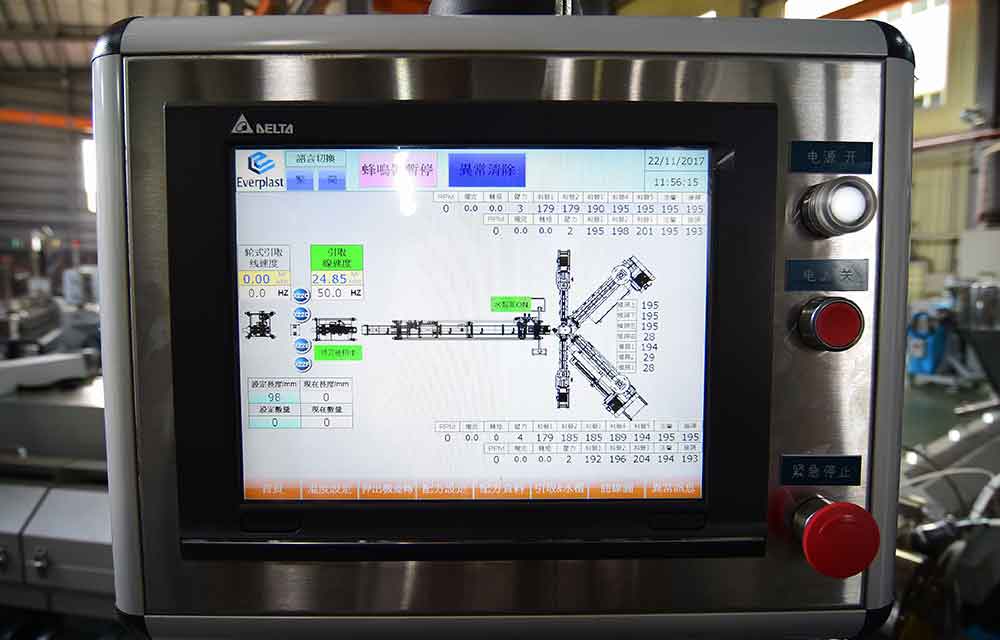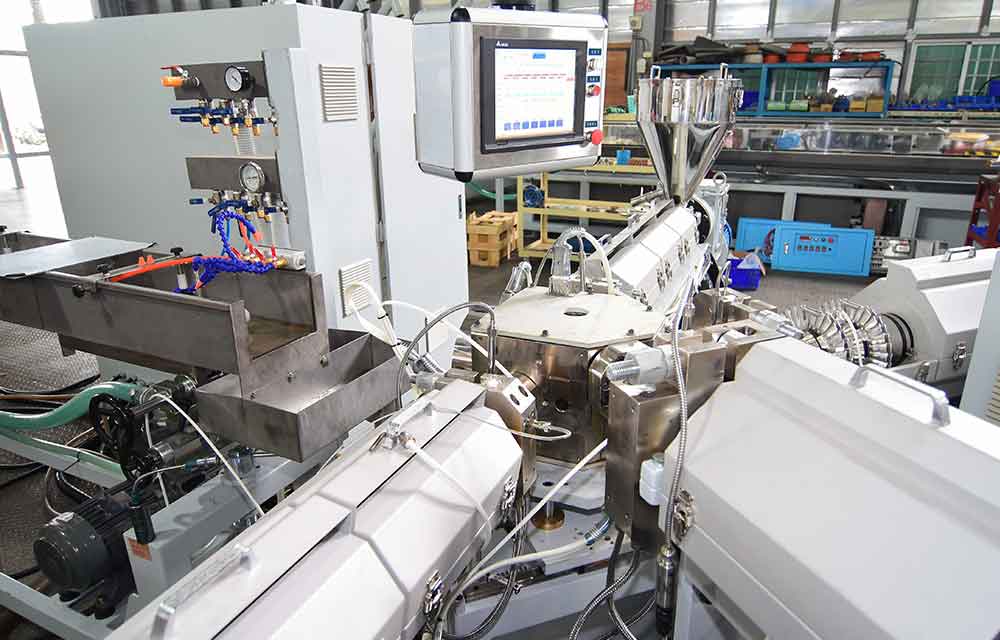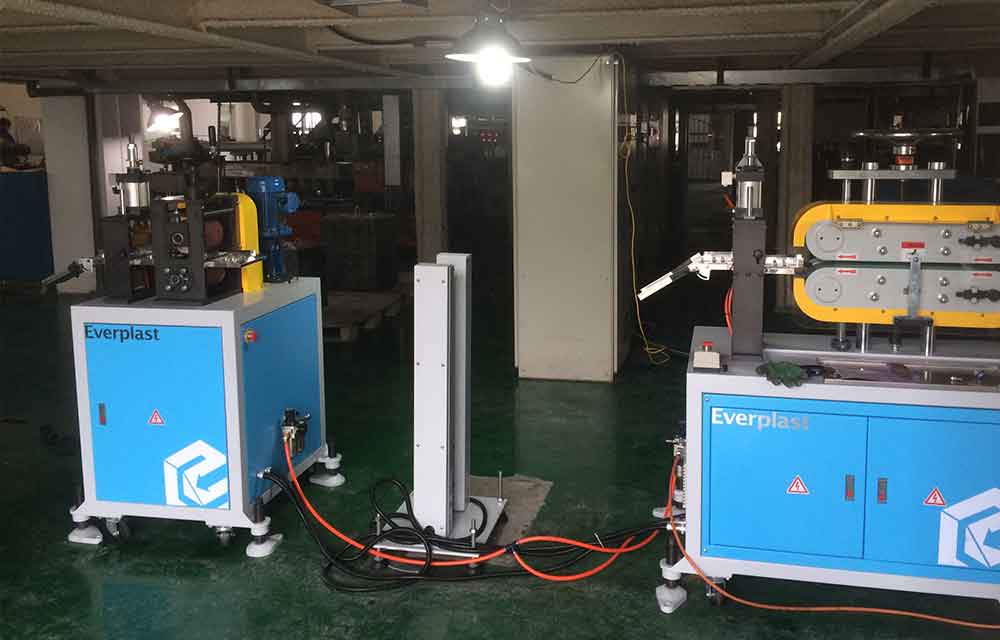 TPV+PP wiper strip machine line (car gasket machine line)  can maintain an output of 10-60kg per hour. The stability of the extruder at the time of discharge, the design of the mold and the precision of the rear section matching cutting, are the key elements. In addition to solving the problems encountered during production, each size is adjustable according to production requirements.
Taiwan Everplast rolled out EMS-45, EMS-55, and EMS-65 based on the TPV + PP wiper strip machine line offering customers with options. TPV raw materials have certain aging resistance and are environmentally friendly which allows customers to produce more stable and high-quality products.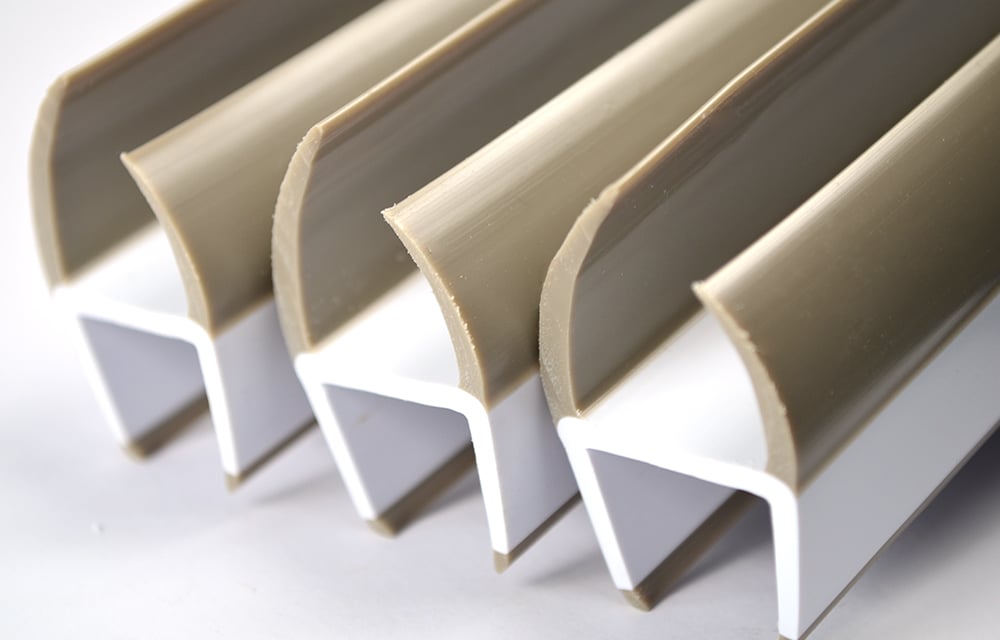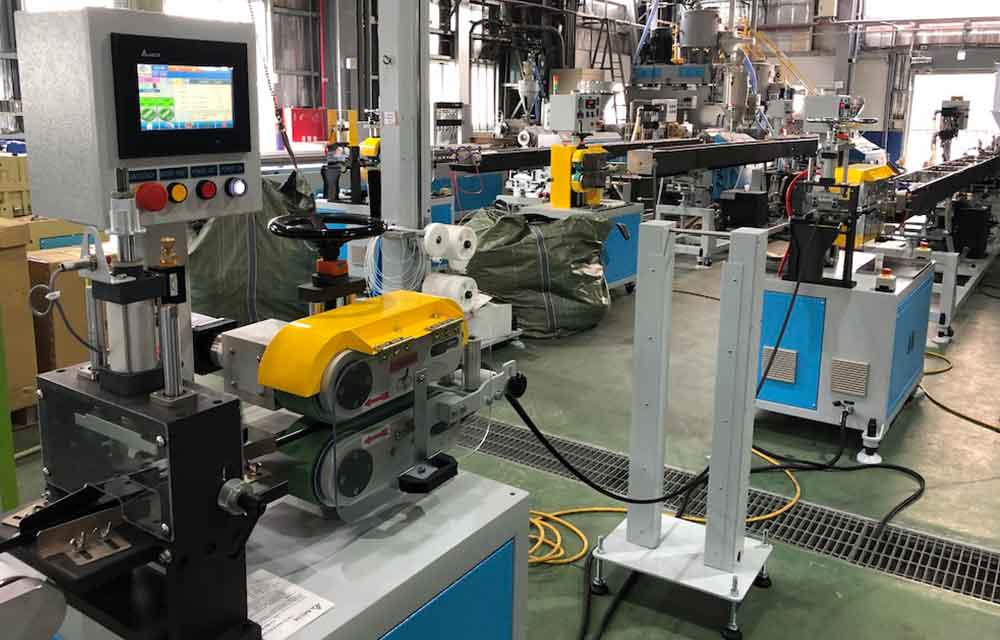 Everglast customers are all over Taiwan, China, and India. We give our best effort into the research and development of extruder machine lines. The introduction of special screw design in the extruder host enables the extrusion of PVC / TPV two raw materials on the same machine line. Also, we provide a pneumatic cutter for precise positioning and cutting.
We have high confidence in extruder products, and provide customers with the most professional and quality service experience in product pre-sales consultation and after-sales service.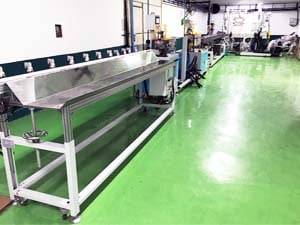 Car Soft Gasket Extrusion Machine Line Taiwan Everplast car soft gasket extrusion machine line equipped with EMS-45, EMS-55, EMS-65 single, and twin screw extruders can extrude a variety of sizes with an output of 10-60KG/HR. Car soft gasket mostly adopts co-extrusion design, therefore the output stability and die design of ...
READ MORE…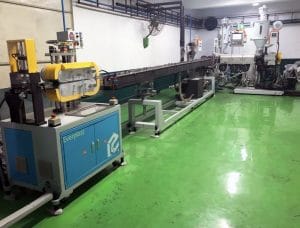 PVC/TPV Car Gasket Machine Line Testing PVC / TPV Car Gasket Machine Line in India location: India Taiwan Everplast has recently received many orders of gasket machine lines. The gasket can be used in a wide range of fields and most of which is used in the automotive industry, construction ...
READ MORE…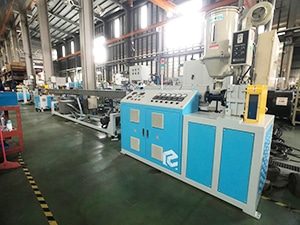 EMS-55 TPV Car Gasket Dual Type Machine Line Testing TPV Car Gasket Dual Type Machine Line in Thailand location: Thailand EVERPLAST recently installed the EMS-55 TPV car gasket dual type Machine line in Thailand. Due to the prevalence of modified vehicles in Thailand, customers have produced this type of gasket ...
READ MORE…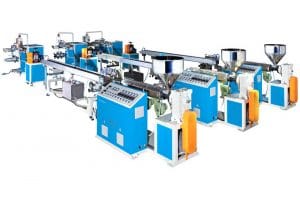 PROFILE EXTRUSION MACHINE LINE Everplast Profile Extrusion Machine Line can produce plastic products that can be applied in a wide range of industries, including building materials, stationery, furniture, medical equipment, and home appliances, etc.Everplast offers a complete line of single ...
READ MORE...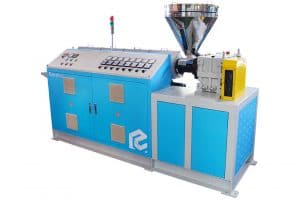 SINGLE SCREW EXTRUDER MACHINE We provide EMS-15 ~ EMS-200 different models of single screw extruder for customer needs. Send Products Inquiry FEATURES PVC counter rotating twin extruder available in sizes of EMD-65, EMD-90 and EMD-130 for profile and compounding, output ...
READ MORE...
Send Products Inquiry to Us
To provide with better services, pleaser fill out the form below.