EMS-55 TPV Car Gasket Dual Type Machine Line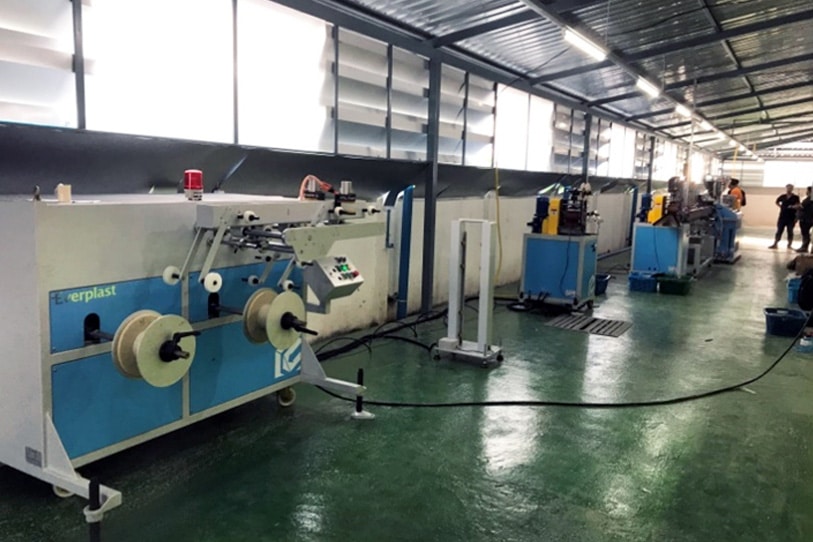 EVERPLAST recently installed the EMS-55 TPV car gasket dual type Machine line in Thailand. Due to the prevalence of modified vehicles in Thailand, customers have produced this type of gasket to bond the modified sheet metal to the car body.
In addition to stabilizing dual type production and increasing production capacity, EVERPLAST assists customers in custom coating machines and retractors, so that products can be reprocessed and sold directly on the market, saving manpower and cost which caters to customers.
Material: TPV
EMS 55 TPV Gasket Extrusion Line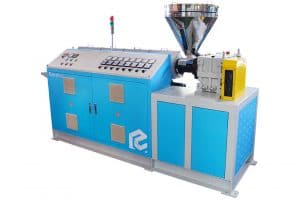 SINGLE SCREW EXTRUDER MACHINE We provide EMS-18 ~ EMS-20 different models of single screw extruder for customer needs. Send Products Inquiry FEATURES PVC counter rotating twin extruder available in sizes of EMD-65, EMD-90 and EMD-130 for profile and compounding, output ...
READ MORE…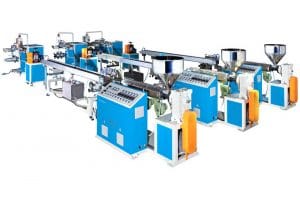 PROFILE EXTRUSION MACHINE LINE The profile products can be applied in a wide range of industries, including building materials, stationery, furniture, medical equipment, and home appliances, etc.Everplast offers a complete line of single and twin-screw compounding &pelletizing extrusion systems featuring ...
READ MORE…