EMS-55 PVC Gasket Machine Line
Testing EMS-55 PVC Gasket Machine Line (with Aluminum Window Frame) in South Africa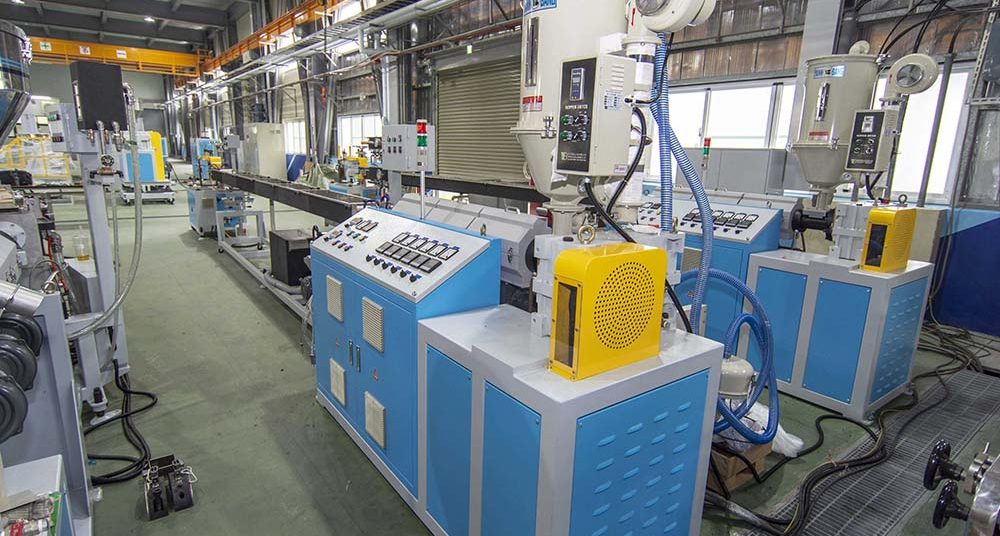 EVERPLAST has successfully customized a PVC soft gasket machine line for customers in South Africa recently. The gasket will be applied to the aluminum window frame. Products with water resistance and assembly capability are highly expected. Everplast has met customer needs through precision mold making and extrusion methods. In regard to production speed, some molds are designed with dual-type molds to reduce costs and increase production capacity. Customers who have paid a visit to Taiwan for inspection are also very satisfied.
Material: PVC
EMS 55 TPV Gasket Extrusion Line

EMS-55 PVC Gasket Extursion Machine Line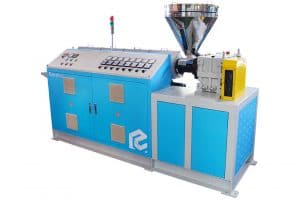 SINGLE SCREW EXTRUDER MACHINE We provide EMS-15 ~ EMS-200 different models of single screw extruder for customer needs. Send Products Inquiry FEATURES PVC counter rotating twin extruder available in sizes of EMD-65, EMD-90 and EMD-130 for profile and compounding, output ...
READ MORE...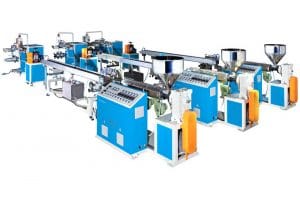 PROFILE EXTRUSION MACHINE LINE Everplast Profile Extrusion Machine Line can produce plastic products that can be applied in a wide range of industries, including building materials, stationery, furniture, medical equipment, and home appliances, etc. Everplast offers a complete line of ...
READ MORE...
Send Products Inquiry to Us
To provide with better services, pleaser fill out the form below.