Car Soft Gasket Extrusion Machine Line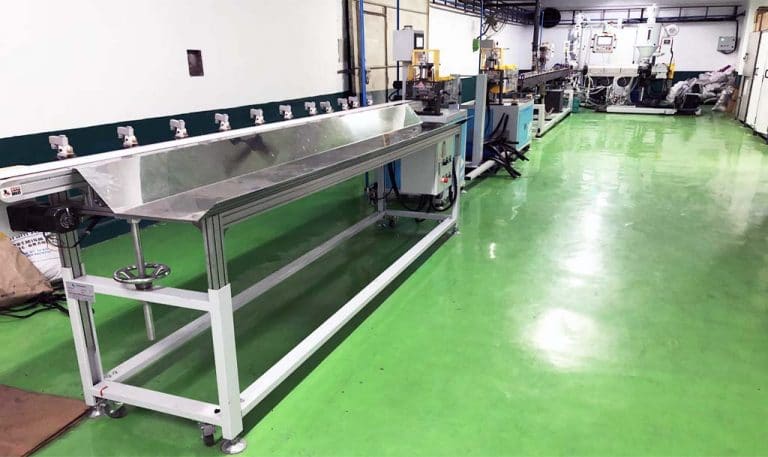 Taiwan Everplast car soft gasket extrusion machine line equipped with EMS-45, EMS-55, EMS-65 single, and twin screw extruders can extrude a variety of sizes with an output of 10-60KG/HR. Car soft gasket mostly adopts co-extrusion design, therefore the output stability and die design of the extruder are rather vital. The rear section incorporation with the cutter helps achieve high accuracy, which can meet customer needs effectively. The machine lines are hot selling products in Taiwan, India, China, etc.
In addition to PP materials, we also extrude TPV materials. TPV materials have properties similar to rubber that do not require secondary vulcanization to reduce energy consumption, the character of which is in line with the environmental protection trend.
Taiwan Everplast car soft gasket machine features:
1. Special screw design, PVC / TPV raw materials extruded on the same machine line
2. Pneumatic cutter designed based on the length of customer needs
3. Used as a co-design to match the customers' needs for mold design
EMS-45 TPV Wiper strip Extrusion Machin Line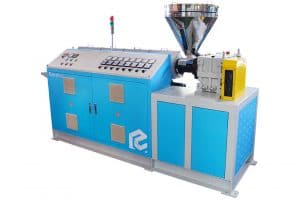 SINGLE SCREW EXTRUDER MACHINE We provide EMS-15 ~ EMS-200 different models of single screw extruder for customer needs. Send Products Inquiry FEATURES PVC counter rotating twin extruder available in sizes of EMD-65, EMD-90 and EMD-130 for profile and compounding, output ...
READ MORE...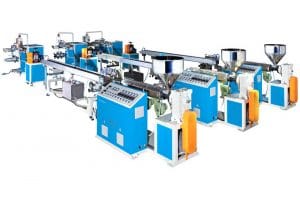 PROFILE EXTRUSION MACHINE LINE Everplast Profile Extrusion Machine Line can produce plastic products that can be applied in a wide range of industries, including building materials, stationery, furniture, medical equipment, and home appliances, etc. Everplast offers a complete line of ...
READ MORE...
Send Products Inquiry to Us
To provide with better services, pleaser fill out the form below.