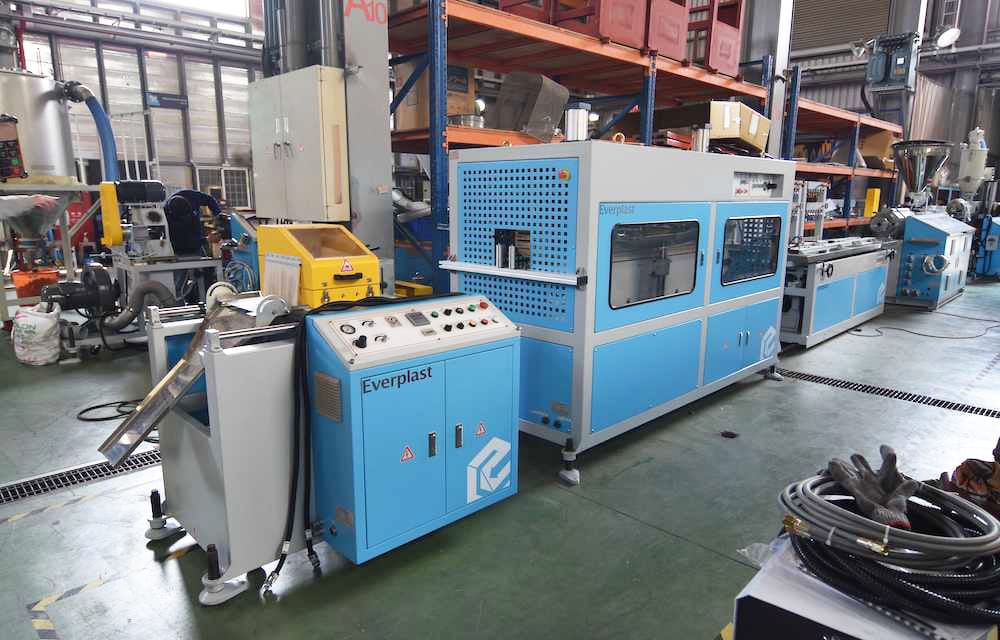 Although the co-extrusion trunking machine line can significantly increase the speed of the product line, its degree of formation is more difficult than the traditional extrusion machine line. For example, the raw materials, types, and sizes of the finished products will affect the co-extrusion machine line feasibility, so it is necessary to have a stable precision mold and better machine performance.
1/4 of the R&D design team is the powerhouse of Everplast. Given the opportunity of multiple investment research and development plans, cross-industry cooperation, and obtaining several patents, we can anticipate the needs of customers to provide exceptional customer services.

The finished product size of the trunking ranges from 15mmx9mm to 100mmx100mm. It is widely used to organize power cables, data cables, and other wires to prevent leakage. In addition, the finished product is non-conductive and fire resistant.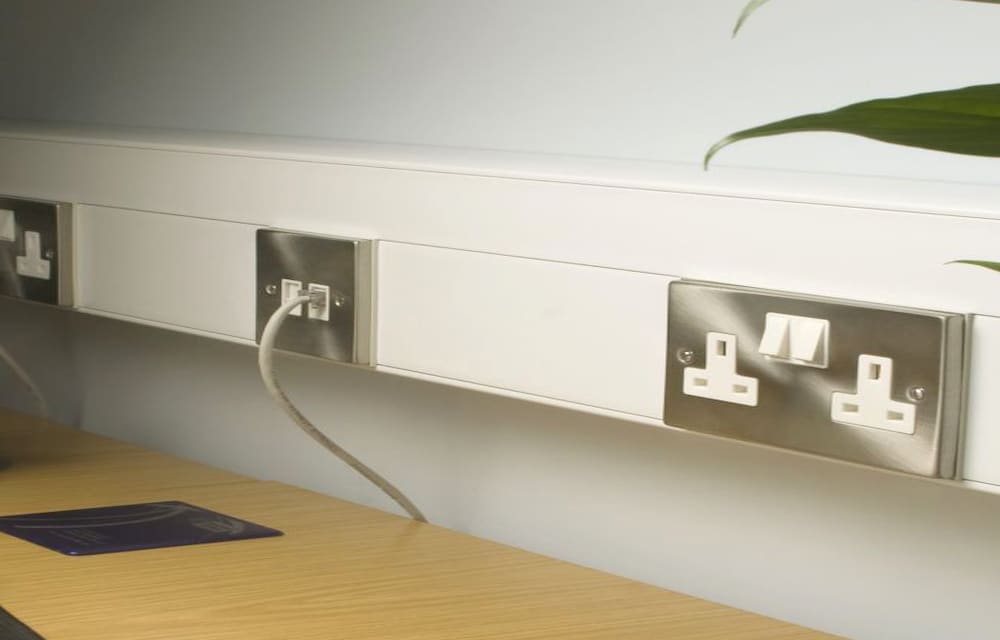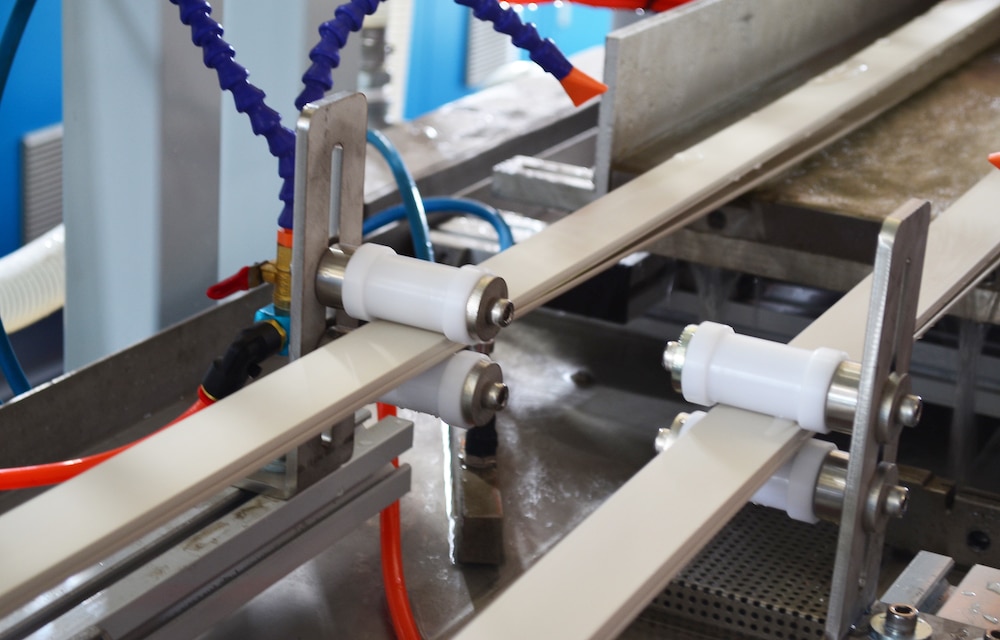 Everplast, a trusted manufacturer provides stable and durable extrusion machine lines. PVC trunking extrusion line uses a common die design and covers four trunking molds. It can produce two trunking products at once, efficiently saving material costs while achieving high efficiency, quality, and speed. The production efficiency and the design of the track allow customers to adjust the centrality according to the size of finished products.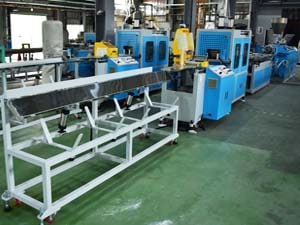 PVC Trunking Machine Line Send Products Inquiry Taiwan Everplast PVC trunking extrusion machine line sold in Thailand, Japan, Russia, Greece, Vietnam, Mexico, Fiji, Malaysia, etc. is equipped with EMD-65 parallel or EMD-55-C Conical twin-screw extruder. The extruded product size ranges 15mm (width) x 9mm (height) to 100mm (width) x 100mm ...
READ MORE…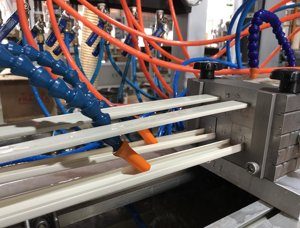 Trunking Extrusion Machine Line Send Products Inquiry Testing Trunking Extrusion Machine Line in Vietnam location: Vietnam Everplast has recently completed the installation of the Vietnam PVC trunking line. The customers have extensive experience in exporting and are the telecommunications material suppliers in Vietnam. The customer has ordered a total of ...
READ MORE…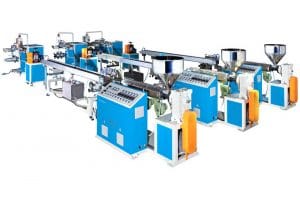 PROFILE EXTRUSION MACHINE LINE Everplast Profile Extrusion Machine Line can produce plastic products that can be applied in a wide range of industries, including building materials, stationery, furniture, medical equipment, and home appliances, etc. Everplast offers a complete line of ...
READ MORE...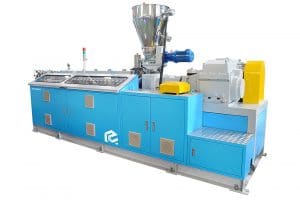 Parallel Type Twin Screw Extruder Machine We provide the EMD-65 ~ EMD-130 parallel twin-screw extruder machine of different models for customer needs. Send Products Inquiry FEATURES PVC twin screw extruder available in sizes of EMD-65, EMD-90 and EMD-130 for profile ...
READ MORE…
Send Products Inquiry to Us
To provide with better services, pleaser fill out the form below.