EMNT-55 Shower Ball Net Extrusion Line
Testing EMNT-55 Shower Ball Net Extrusion Line in USA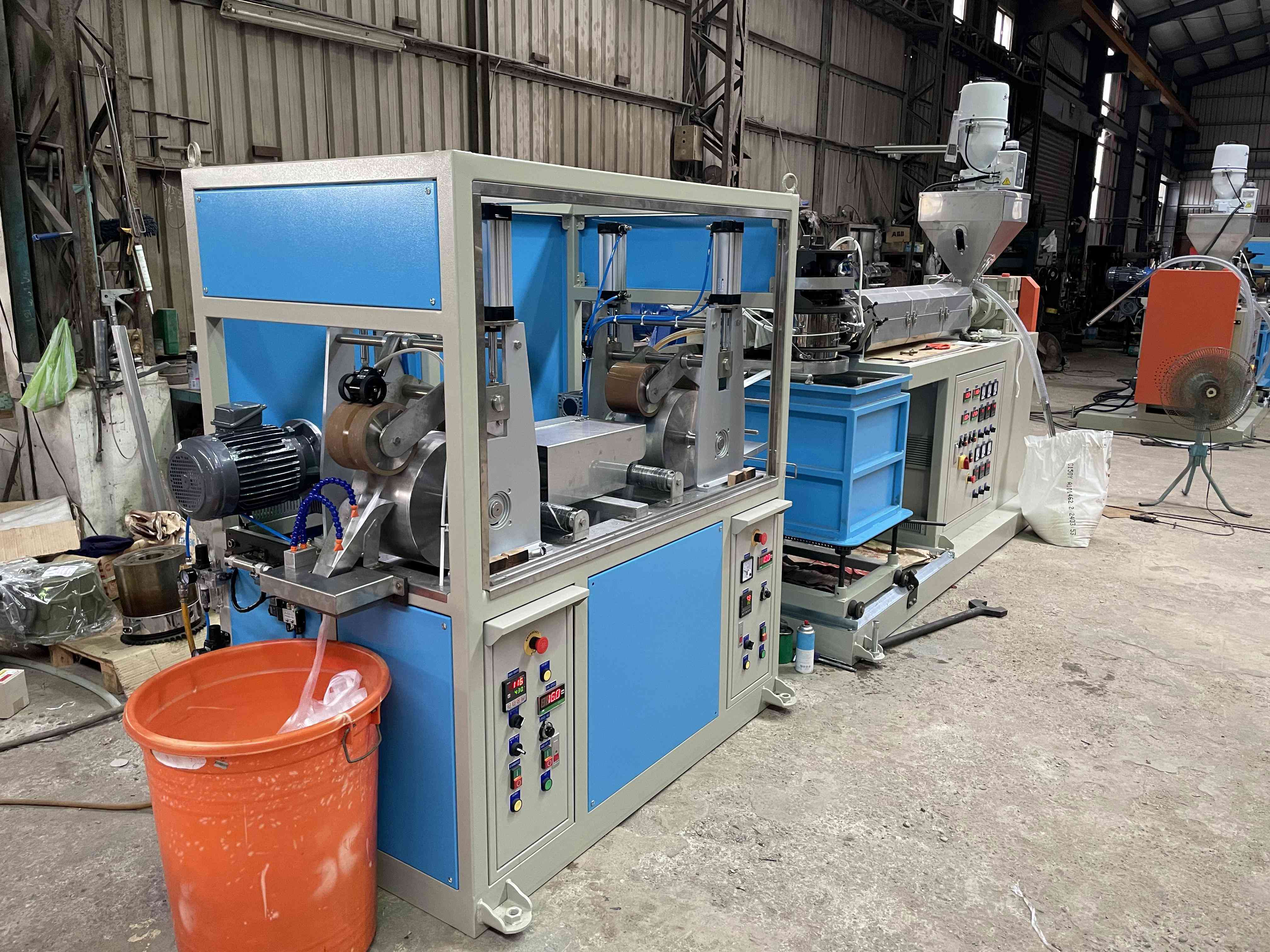 Everplast just deliver two shower ball net extrusion lines for our USA customer.
The customer will use LLDPE to extrude a tiny diamond shape mesh net tube, by rotation die head.
And using the extension roller to make the net more strong and flexible. For this kind of extrusion line we could reach the output around 30M/min, and at the end of the machine line, we could set the ideal cutting length by digital display. The whole machine line is easy to operate, maintain, and save more energy consumption by SCR percentage power output. With additional equipment, the machine line could even be used for producing fruit net as well, for a variety of end product purposes.
Master: LDPE resin
Fruit Net Making Machine Line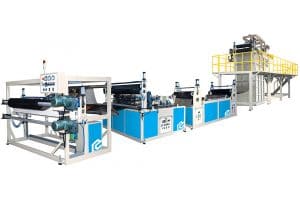 PLASTIC NET MAKING MACHINE LINE We provide a variety of different applications of plastic net making machine, that includes fruit nets, fence net(Mono-Oriented Net), agricultural buildings to protect networks (Bi-Oriented Net), filters and water resource management...etc. Send Products Inquiry FEATURES ...
READ MORE…
Send Products Inquiry to Us
To provide with better services, pleaser fill out the form below.