EMS-75 HDPE Pipe Extrusion Machine Line
Testing EMS-75 HDPE Pipe Extrusion Machine Line in Indonesia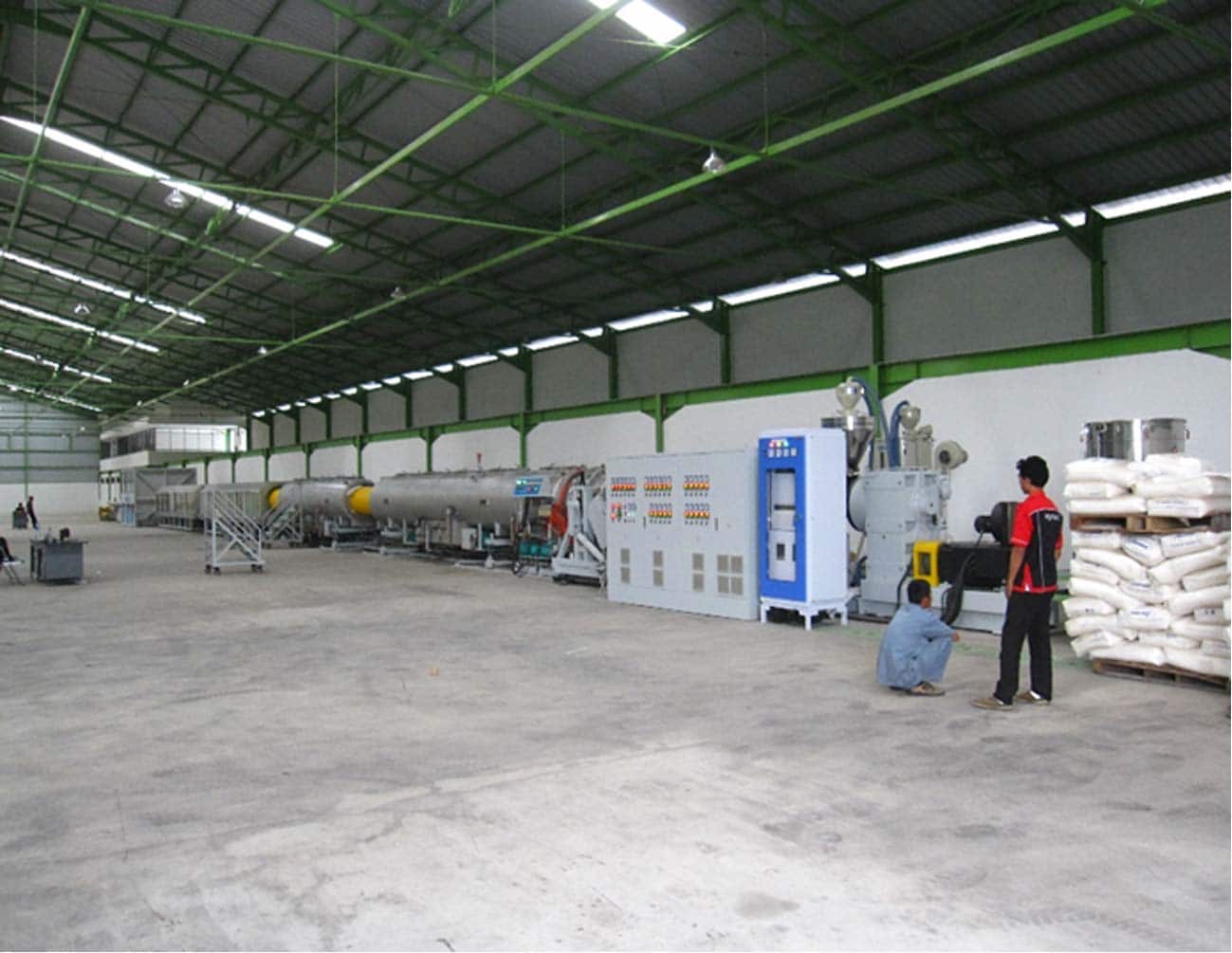 The customers we are here to introduce this time are the old customers who have been cooperating with us since the first day of business. In the past few decades, they have purchased more than 6 HDPE pipe machine lines and WPC machine lines, as well as countless customized machines. They are large marine and farmhouse product manufacturers in Indonesia. Their products such as marine farming, boats, and farmhouse items are very diverse and are often seen in local news media.
Customers said that the stable production quality of Taiwan Everplast is the main reason for years of cooperation, and Taiwan Everplast has strong custom R&D capabilities to assist customers in developing products. For instance, the product "boat" is manufactured by using the pipe produced by the 800mm HDPE machine line, in cooperation with a custom welding machine to form the hull, which has become one of the hot topics in the local area.
1/4 of the R&D design team is the powerhouse of Everplast. Given the opportunity of multiple investment research and development plans, cross-industry cooperation, and obtaining several patents, we can anticipate the needs of customers to provide exceptional customer services, such as development and manufacture of a large-scale of HDPE pipe extrusion machine line, PVC compounding system, 3D printing machine line, precision medical tube, and other cutting-edge products. To meet customers' demands, we build systems of technology, information, and services, integrating resources to provide professional and complete solutions with automation, stability, efficiency, etc.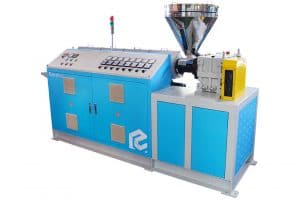 SINGLE SCREW EXTRUDER MACHINE We provide EMS-15 ~ EMS-200 different models of single screw extruder for customer needs. Send Products Inquiry FEATURES PVC counter rotating twin extruder available in sizes of EMD-65, EMD-90 and EMD-130 for profile and compounding, output ...
READ MORE...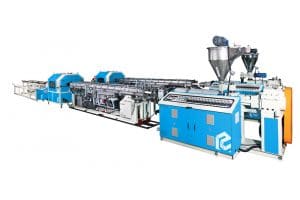 pipe extrusion machine The pipe extrusion machine uses materials such as PVC, HDPE, LDPE, PE, PP, ABS, PS, PC and PMMA to extrude products in accordance to market needs and the characteristics of the plastic materials. Send Products Inquiry FEATURES ...
READ MORE…
Send Products Inquiry to Us
To provide with better services, pleaser fill out the form below.