PE Pipe Extrusion Machine Line
Testing PE Pipe Extrusion Machine Line in Senegal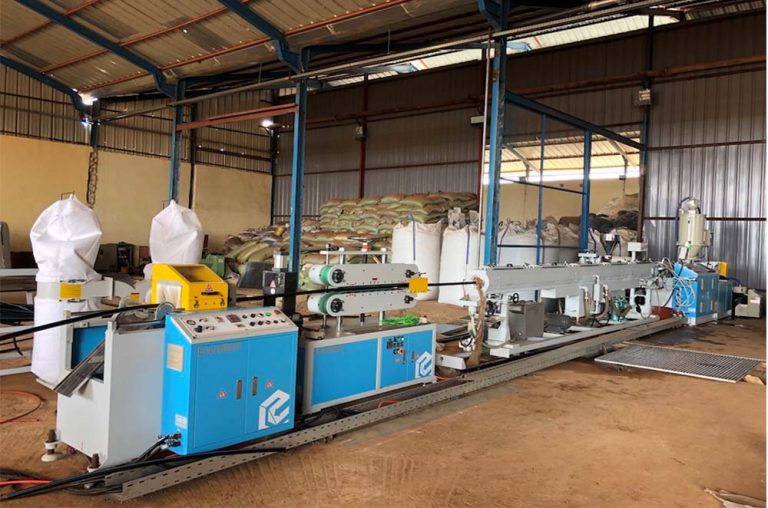 Everplast has recently completed the installation of the PE pipe extrusion machine line in Senegal. The customer is one of the waste recycling companies in Senegal. In response to global environmental protection, they convert waste material into bottles and pipes. Since the customer is new to pipe extrusion, they found Everplast best tailor to their needs by providing a series of training to get their technicians up to speed quickly.
The PE pipe extrusion machine line is equipped with tension control and retraction system, which can collect finished products on the line, reducing labor costs. The customer is very satisfied with the stable output and excellent machine performance.
Besides, the same machine line can also produce PE pipe threading products for the protection of wire and cable. Everplast's machines can be customized according to customer's factory which helps reducing equipment costs.
Everplast specializes in technology research and development, production capacity and quality improvement, following market demand, in line with the multi-component characteristics of plastics. Aside from having several product patents, not only does Everplast pay close attention to the quality control in manufacturing but takes it up a notch by inviting Japanese technicians into the team dedicated to providing guidance which has boosted their business' worldwide appeal.
EMS-65 PE Steel Wire Pipe Machine Line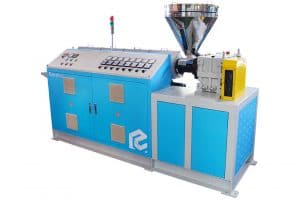 SINGLE SCREW EXTRUDER MACHINE We provide EMS-15 ~ EMS-200 different models of single screw extruder for customer needs. Send Products Inquiry FEATURES PVC counter rotating twin extruder available in sizes of EMD-65, EMD-90 and EMD-130 for profile and compounding, output ...
READ MORE...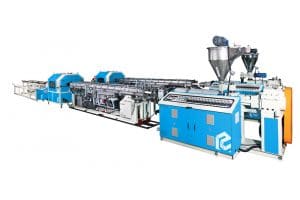 pipe Extrusion Machine Line The pipe extrusion line uses materials such as PVC, HDPE, LDPE, PE, PP, ABS, PS, PC and PMMA to extrude products in accordance to market needs and the characteristics of the plastic materials. Send Products Inquiry ...
READ MORE…
Send Products Inquiry to Us
To provide with better services, pleaser fill out the form below.