PP Pipe and Triangular Plastic Tube Machine Line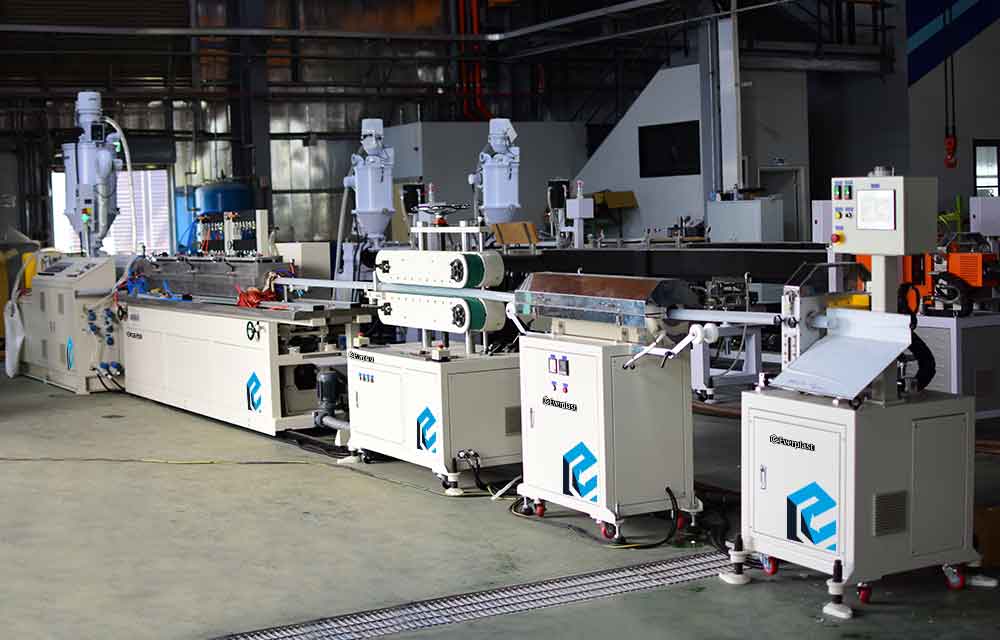 Everplast has recently completed an order of PP pipe and triangular tube machine line in Mexico. The customers use the finished product primarily for plastic modular furniture. Different products of pipe and profile can be produced on the same machine, by the incorporation of different shapes of molds and molding methods.
In pursuit of customer satisfaction, the extrusion part of the PP pipe and the triangle tube are designed of a composite pipe and profile molding method to achieve high stability and productivity as well as maintaining cutting tolerance required. The result has gone above and beyond customer expectations.
In the back half of the cutting machine design, considering the hardness of the PP material, Everplast uses a heated flying cutter machine design for ease of operation. The finished product can seal tightly against the customer's injection molded parts and can cut at high speed. Customers are very satisfied with the extensive support that helps to maximize their machine investment, producing more products at the lowest cost.
Everplast Machinery founded in 1993 specializes in sales of a wide array of machine equipment and mold manufacturing. In response to the growing market, we have a professional team dedicated to marketing, R&D, manufacturing, etc., to further customized services and promote word-of-mouth marketing.
EMS-65 Triangular Plastic Pipe Extrusion Machine Line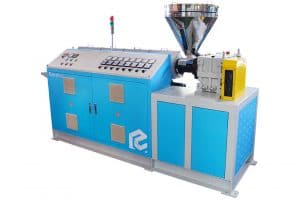 SINGLE SCREW EXTRUDER MACHINE We provide EMS-15 ~ EMS-200 different models of single screw extruder for customer needs. Send Products Inquiry FEATURES PVC counter rotating twin extruder available in sizes of EMD-65, EMD-90 and EMD-130 for profile and compounding, output ...
READ MORE...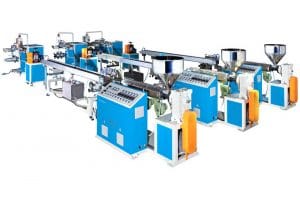 plastic PROFILE EXTRUSION MACHINE LINE Everplast plastic profile extrusion machine line can produce plastic products that can be applied in a wide range of industries, including building materials, stationery, furniture, medical equipment, and home appliances, etc.Everplast offers a complete line ...
READ MORE...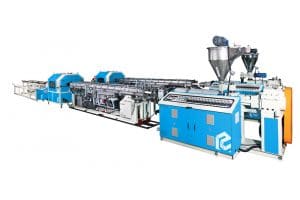 pipe extrusion machine The pipe extrusion machine uses materials such as PVC, HDPE, LDPE, PE, PP, ABS, PS, PC and PMMA to extrude products in accordance to market needs and the characteristics of the plastic materials. Send Products Inquiry FEATURES ...
READ MORE…
Send Products Inquiry to Us
To provide with better services, pleaser fill out the form below.