PPR Pipe and PE Pipe Extrusion Lines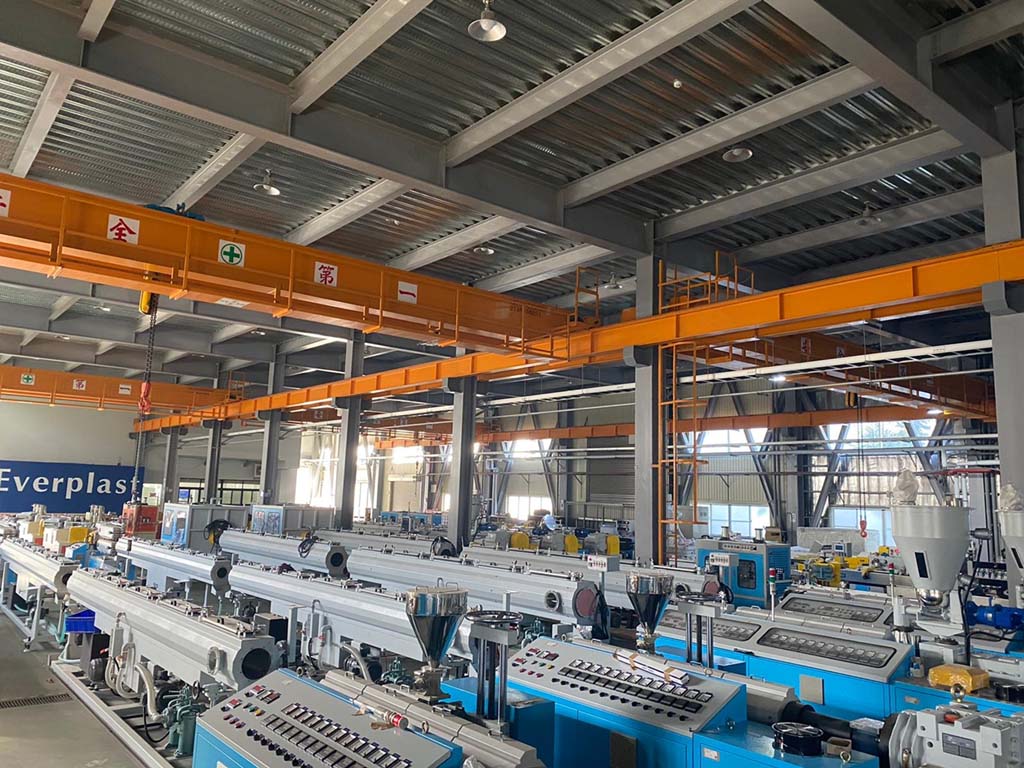 Water Supply Pipe is a big continuous demand all the world, especially in construction and government water plant field. Till now Everplast has great selling and manufacturing experience and supplies our pipe extrusion lines around the world. This time Everplast also be honored to build up the new HDPE pipe and PPR pipe extrusion lines for our African customer to meet their different dimension and production requirements.
Considering the PE/PPR pipe extrusion lines would work in Africa, Everplast does pay attention to the machine quality, electric parts, and easier operation in order to let our customers have fewer maintenance requirements in the future.
EMS-6533 Two Layer PPR Pipe Extrusion Machine Line
Send Products Inquiry to Us
To provide with better services, please fill out the form below.