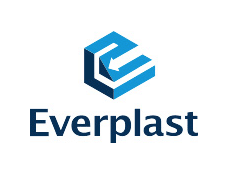 As plastics play vital roles in every part of life, plastic manufacturers encounter both opportunities and challenges in their adjustment to match the current dynamics.
At "InterPlas Thailand 2022," the most comprehensive event for plastics manufacturing industry, manufacturers will discover new possibilities to power up their businesses, maximize their opportunities, and handle challenges with over 300 brands of latest machinery, recycling technologies, raw materials, and more. The event's concurrent seminars and networking opportunities will open the floor for the industrialists to discuss BCG, productivity, and many other issues that could make a difference for their businesses. As a part of "Manufacturing Expo," ASEAN's leading machinery and technology for manufacturing and supporting industries consisting of five specializing events displaying plastics, mold and die, auto-parts, industrial automation, and surface and coatings technologies,
"InterPlas Thailand 2022" will be the most comprehensive annual gathering of plastics industry where business success can be injected, molded, and sustained.
Date: 2022/06/22 ~ 06/25
Venue: BITEC – Bangkok International Trade & Exhibition Centre, Thailand
Booth NO.: 3E35
Contact us If you want to visit our booth. 
Please click here and we will contact you shortly.