PS Foam Decoration Profile Machine Line
Testing PS Foam​ Decoration Profile Machine Line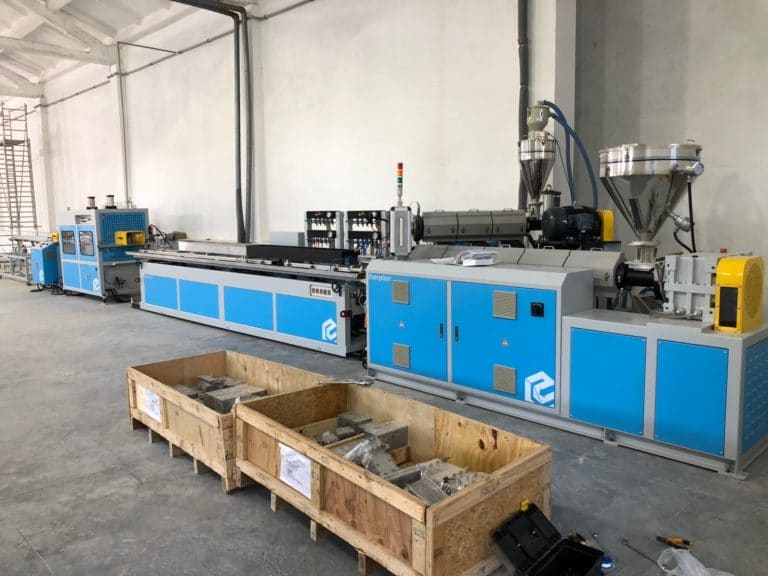 Everplast has recently completed the installation of  PS Foam Decoration Profile Machine Line. The customer is a well-known decoration material manufacturer. The quality control of the finished product is strict, which ensures that each product retains its flexibility and smoothness. Everplast has a wealth of experience in the field of PS foaming materials. In addition to Armenia, many PS foam decoration materials machine lines have been sold in Russia. Customers are very satisfied with the machine quality and after-sales service of Everplast.
The PS Foam Decoration Profile Machine line is equipped with the EMS-85 single-screw extrusion machine, which output measures about 40-100kg per hour; human-machine PLC computer control, which meets the requirements of industrial 4.0. The customer ordered a total of 13 different extrusion molds, and Everplast assisted the customer technicians in calibrating to meet the precision tolerance requirements of the finished product and produce high-density finished products. Everplast best tailor to customers' needs by providing a series of training to get their technicians up to speed quickly.
1/4 of the R&D design team is the powerhouse of Everplast. Given the opportunity of multiple investment research and development plans, cross-industry cooperation, and obtaining a number of patents, we are able to anticipate the needs of customers to provide exceptional customer services, such as: development and manufacture of a large-scale of HDPE pipe extrusion machine line, PVC compounding system, 3D printing machine line, precision medical tube and other cutting-edge products. In order to meet customers' demand, we construct systems of technology, information, and services, integrating resources to provide professional and complete solutions with automation, stability, efficiency, etc.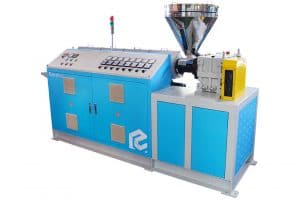 SINGLE SCREW EXTRUDER MACHINE We provide EMS-15 ~ EMS-200 different models of single screw extruder for customer needs. Send Products Inquiry FEATURES PVC counter rotating twin extruder available in sizes of EMD-65, EMD-90 and EMD-130 for profile and compounding, output ...
READ MORE...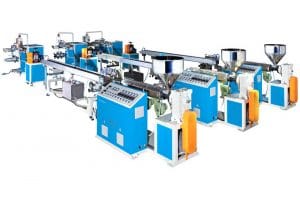 plastic PROFILE EXTRUSION MACHINE LINE Everplast plastic profile extrusion machine line can produce plastic products that can be applied in a wide range of industries, including building materials, stationery, furniture, medical equipment, and home appliances, etc.Everplast offers a complete line ...
READ MORE...
Send Products Inquiry to Us
To provide with better services, pleaser fill out the form below.