EMS-100 PS Foamed Polystyrene Profile Extrusion Line
Testing EMS-100 PS Foamed Polystyrene Profile Extrusion Line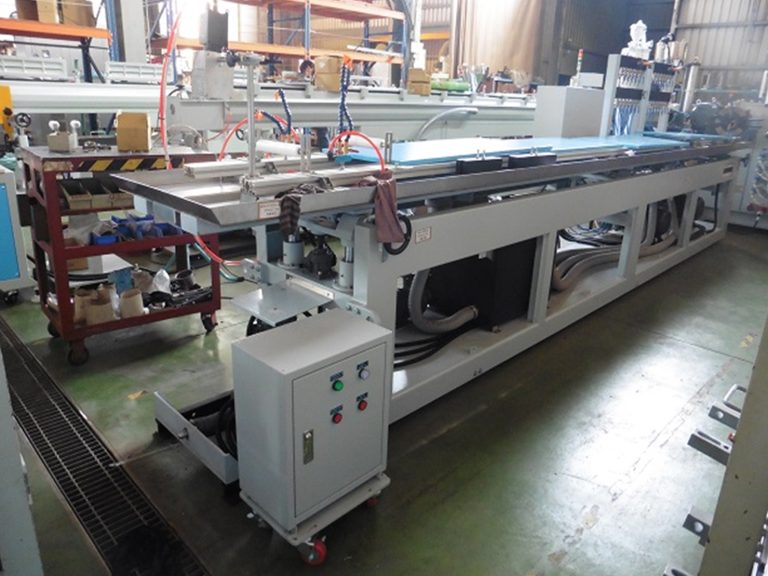 Everplast made a further breakthrough in the PS foam profile extruder line and successfully designed a larger and high-capacity EMS-100mm PS foam profile extruder for our customer in Armenia.
Armenian customers have been operating PS foam profiles for many years. Recently, due to the increasing demand for this product, they cooperate with Everplast Machinery to design 27 sets of new PS foam profiles that are more in line with modern aesthetics. Due to the shape design of the finished product more unique and more angles, the size is larger than before, Everplast Machinery not only specially developed a special extrusion machine with a large capacity of 80-150KGS/HR, but also design a larger haul-off unit with a special shape of rubber pads, so that it can be used in production Not only to increase the production capacity but also smoother when hauling off the products of various shapes, and the finished products are not easily damaged, which greatly increases the market share and uniqueness of customers in this industry.
The PS foam profile extruder developed by Everplast has a diversified design of the machine, which can meet the requirements of customers for various new products. Due to its high production capacity and easy operation, it also reduces labor costs and energy consumption. It also shows the enthusiasm of EVERPLAST for its continuous efforts in environmental protection
Material: PS
Application: For ceiling decoration
Future: high-capacity extruder, a bigger haul-off unit with special shape rubber pads
Output: 80-150 KG/HR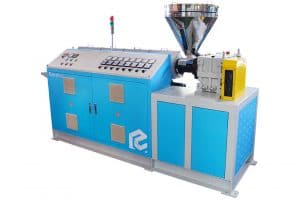 SINGLE SCREW EXTRUDER MACHINE We provide EMS-15 ~ EMS-200 different models of single screw extruder for customer needs. Send Products Inquiry FEATURES PVC counter rotating twin extruder available in sizes of EMD-65, EMD-90 and EMD-130 for profile and compounding, output ...
READ MORE...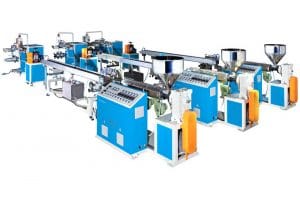 PROFILE EXTRUSION MACHINE LINE Everplast Profile Extrusion Machine Line can produce plastic products that can be applied in a wide range of industries, including building materials, stationery, furniture, medical equipment, and home appliances, etc. Everplast offers a complete line of ...
READ MORE...
Send Products Inquiry to Us
To provide with better services, pleaser fill out the form below.