PVC Film / Tape Testing Machine
Testing​ PVC Film / Tape Testing Machine in Japan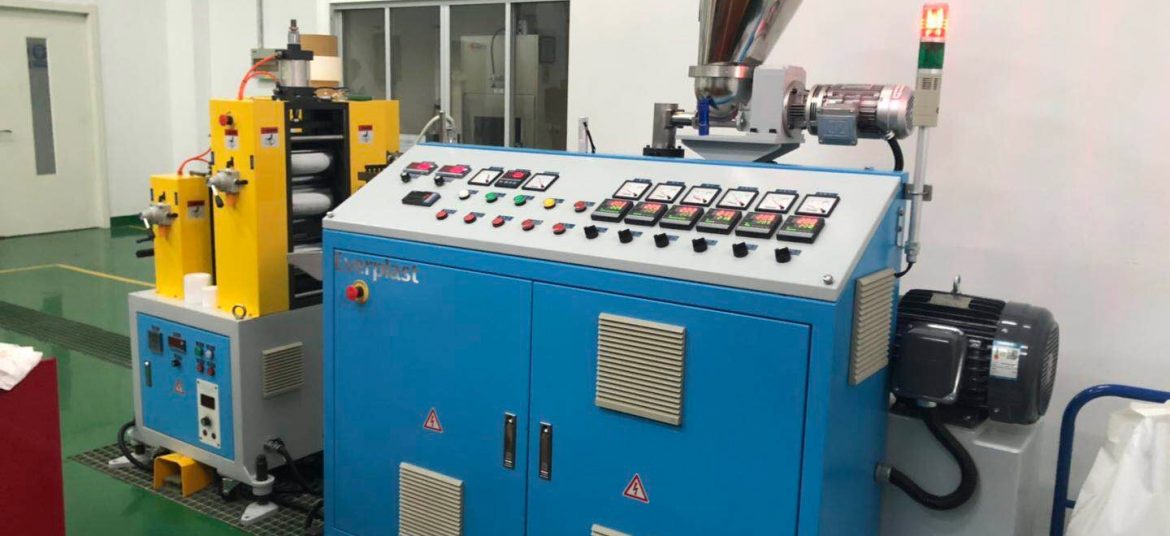 The Japanese customers asked Everplast to help develop a custom 3-1 R&D test machine. Since the customers themselves are the suppliers of chemical raw materials, there is usually a demand for test materials, but as a result of a size limit on the laboratory, Everplast is requested to customize a smaller experimental machine. The model designed by the customer is the cooling, haul off and winder machine of the EMS-30 extruder with three machines. The length of the machine is only one meter long, and it is equipped with the customer's factory L-shaped display, saving a lot of space. In addition, the performance of the machine is also very stable, allowing customers to accurately test raw materials. Finally, the customer is also very satisfied with the results of this inspection and is sure to have a good ability to develop and customize.
Material: PVC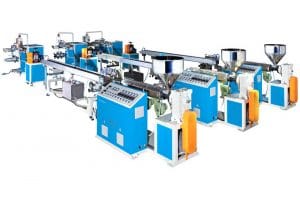 plastic PROFILE EXTRUSION MACHINE LINE Everplast plastic profile extrusion machine line can produce plastic products that can be applied in a wide range of industries, including building materials, stationery, furniture, medical equipment, and home appliances, etc.Everplast offers a complete line ...
READ MORE...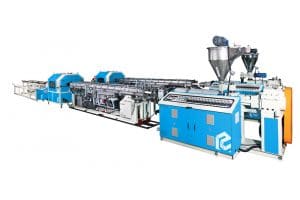 pipe extrusion machine The pipe extrusion machine uses materials such as PVC, HDPE, LDPE, PE, PP, ABS, PS, PC and PMMA to extrude products in accordance to market needs and the characteristics of the plastic materials. Send Products Inquiry FEATURES ...
READ MORE…
Send Products Inquiry to Us
To provide with better services, pleaser fill out the form below.