PVC Refrigerator Gasket Extrusion Line And Welding Machine
Testing PVC Refrigerator Gasket Extrusion line and welding machine in Indonesia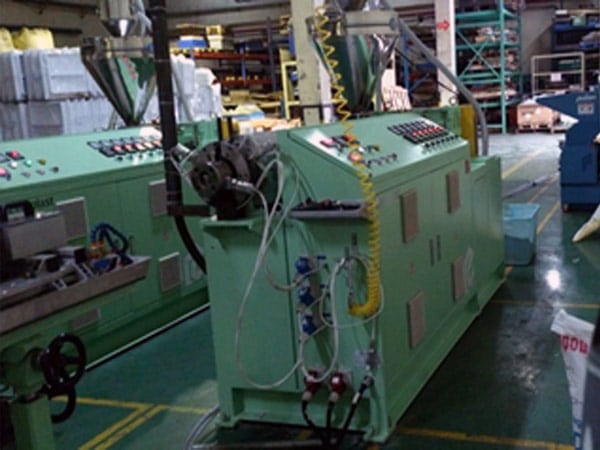 Customer in order to cost down in machine procurement and get quality & reliable machine, they have selected Everplast Machinery as their refrigerator gasket extrusion line supplier. This customer ordered 2 extrusion lines and 4 unit welding machine at once and already successfully installed in their factory to produce good quality PVC refrigerator gasket.
set up date: 2016
PI/PH: 1PH15088
Gasket Extrusion Machine Line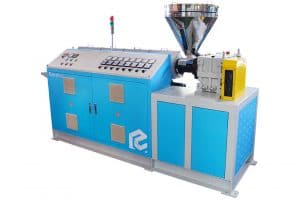 SINGLE SCREW EXTRUDER MACHINE We provide EMS-15 ~ EMS-200 different models of single screw extruder for customer needs. Send Products Inquiry FEATURES PVC counter rotating twin extruder available in sizes of EMD-65, EMD-90 and EMD-130 for profile and compounding, output ...
READ MORE...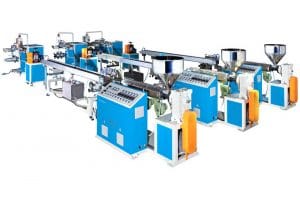 PROFILE EXTRUSION MACHINE LINE Everplast Profile Extrusion Machine Line can produce plastic products that can be applied in a wide range of industries, including building materials, stationery, furniture, medical equipment, and home appliances, etc. Everplast offers a complete line of ...
READ MORE...
Send Products Inquiry to Us
To provide with better services, pleaser fill out the form below.