PE Pipe Line for Electrical Cable Application
Testing PE Pipe Line for Electrical Cable Application in Saudi Arabia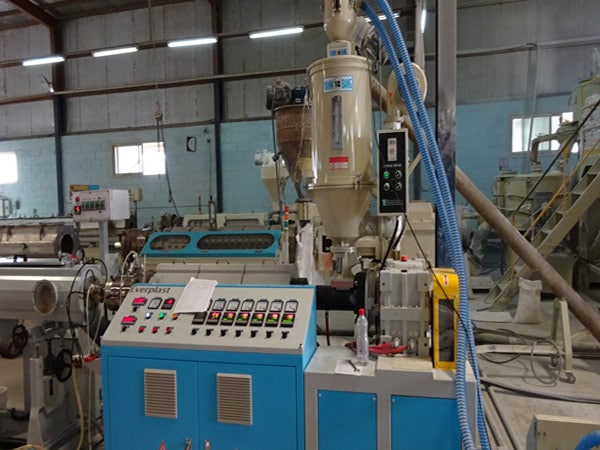 This type of PE Pipe is the replacement of PVC pipe, which is commnly used for construction and buildings. The raw material is HDPE and LDPE mixed which has better flexibility.The pipe can be made with steel wire inserted which can easily allows cable to pass through. In this case, Everplast arranged the customer 55mm sincle screw extruder with the entire plastic extrusion line, in order to successfully reach the maximum production capacity: 65kg/hr .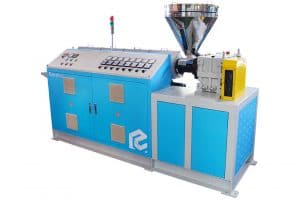 SINGLE SCREW EXTRUDER MACHINE We provide EMS-15 ~ EMS-200 different models of single screw extruder for customer needs. Send Products Inquiry FEATURES PVC counter rotating twin extruder available in sizes of EMD-65, EMD-90 and EMD-130 for profile and compounding, output ...
READ MORE...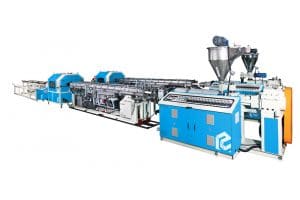 pipe extrusion machine The pipe extrusion machine uses materials such as PVC, HDPE, LDPE, PE, PP, ABS, PS, PC and PMMA to extrude products in accordance to market needs and the characteristics of the plastic materials. Send Products Inquiry FEATURES ...
READ MORE…
Send Products Inquiry to Us
To provide with better services, pleaser fill out the form below.