Testing HDPE Pipe Extrusion Line in Algeria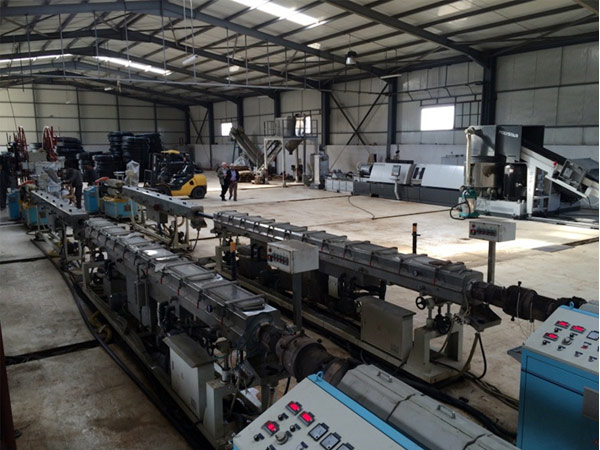 This customer is located in Algeria. They have already had two PE pipe extursion lines from other machine maker. However after studying and considering the cost and quality, they decided to cooperate with Everplast and invest another two HDPE pipe extrusion lines.
Basically the customer manufactures the PE pipe for water supply and paper core replacement purposes. The recycle PE bag and PE film are the raw material, under the washing and recompounding process, the re-pellet material would be put into Everplast's extrusion line to start producing the pipes.In this case the product's dimension cover from OD32mm to OD90mm.
800mm PE Pipe Machine Line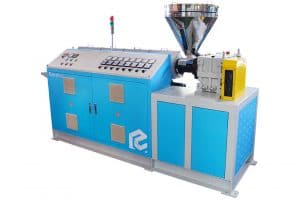 SINGLE SCREW EXTRUDER MACHINE We provide EMS-15 ~ EMS-200 different models of single screw extruder for customer needs. Send Products Inquiry FEATURES PVC counter rotating twin extruder available in sizes of EMD-65, EMD-90 and EMD-130 for profile and compounding, output ...
READ MORE...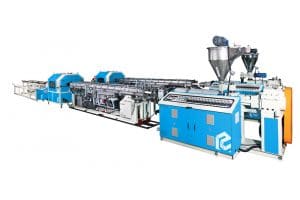 pipe Extrusion Machine Line The pipe extrusion line uses materials such as PVC, HDPE, LDPE, PE, PP, ABS, PS, PC and PMMA to extrude products in accordance to market needs and the characteristics of the plastic materials. Send Products Inquiry ...
READ MORE…
Send Products Inquiry to Us
To provide with better services, pleaser fill out the form below.